May is an important month for the San Francisco Symphony and Music Director, Michael Tilson Thomas, as they devote the first two weeks to a festival of the music of Beethoven, featuring some of the most significant of the composer's works.  During this festival, to be held at Davies Symphony Hall, MTT leads the Symphony, the San Francisco Symphony Chorus and guest soloists in a three- concert programme, exploring some of Beethoven's earliest inspirations, and how they influenced his own work, as well as that of subsequent composers, right up to the present.
"This Beethoven Festival," says Michael Tilson Thomas, "is an opportunity, in the context of major masterpieces, to hear works that were precursors to them; these are unusual pieces that many people have not had a chance to hear in live performance. When you have a figure like Beethoven in your life," he explains, "you have two kinds of relationships: one is to come back to certain things that you know, to have your impressions confirmed and deepened, but it's also interesting to be discovering new things about that figure, about his contribution and the progression of his thought. That's what this festival offers."
Part of a multi-season study of the works of Beethoven by MTT and the Symphony, the festival opens on May 2nd with a programme entitled MTT Explores Early Beethoven.  This concert presents the first SF Symphony performance of Beethoven's Cantata on the Death of Emperor Joseph II, with the SF Symphony Chorus and guest soloists Sally Matthews (soprano), mezzo-soprano Tamara Mumford, tenor Barry Banks and bass-baritone Andrew Foster-Williams.
The opening work of the concert is Adelaide, Beethoven's song for solo voice and piano, based on an early Romantic German poem by Friedrich von Matthisson, to whom Beethoven dedicated the work. This arrangement is by Ragnar Bohlin, Director of the SF Symphony Chorus.
Mandolinist Joseph Brent is the soloist in the Sonatina for Mandolin and Fortepiano – one of four compositions for mandolin with keyboard accompaniment which Beethoven wrote in 1796.  Joseph Brent is accompanied by Eric Zivian.
The concert ends with Beethoven's Second Symphony, written in 1802, a year which signified the start of a particularly prolific period in his composing life, and a time during which he spoke of taking his creativity in a new direction.
The second programme of the festival, opening on May 4th, is entitled MTT Leads Beethoven and Adams, so named because it features a work – Absolute Jest – by contemporary Bay Area composer, John Adams.  The work was inspired by the scherzos from Beethoven's late string quartets, and for this performance the Symphony is joined by the St Lawrence String Quartet.  A San Francisco Symphony co-commission, Absolute Jest was premiered during the Orchestra's American Mavericks Festival in 2012, and will be recorded live, for future release, on SFS Media, the Symphony's in-house recording label.
The brass section of the San Francisco Symphony takes the spotlight in the opening work of the concert, Beethoven's sombre Three Equali for Four Trombones – a first performance by the Orchestra.  This is followed by his 1816 song cycle An die ferne Geliebte (To the Distant Beloved), six songs which he composed for voice and piano to poems by Alois Jeitteles.  Tenor Michael Fabiano is the guest soloist, accompanied by pianist Robin Sutherland. The programme also features Beethoven's Symphony No 4.  Written in 1806, it was premiered in March 1807 at a private concert at the home of Prince Franz Joseph von Lobkowitz, and is probably the least frequently performed of his nine symphonies.
The third and final concert in this Beethoven Festival features his choral masterpiece, the Missa Solemnis, a work which the San Francisco Symphony first performed in January 1932 at the Tivoli Opera House.  In this 2013 festival performance, the Orchestra and Chorus are joined by soprano Laura Claycomb, mezzo-soprano Sasha Cooke, tenor Michael Fabiano and bass Shenyang.  Michael Tilson Thomas says of this work that "Beethoven offers very powerful musical ideas.  There are references to early music that harken back to the Renaissance but at the same time very advanced musical ideas as far forward into the future as Wagner.  We hope to more powerfully reveal these many musical streams and the incredible impact of this work."
An example of those early Renaissance references is Palestrina's Missa Papae Marcelli, three extracts from which are the opening works of this concert – the Kyrie, Gloria and Agnus Dei.  Palestrina wrote the Mass in 1562, in honour of Pope Marcellus II, and it was performed at all papal coronation masses through to the coronation of Paul VI in 1963.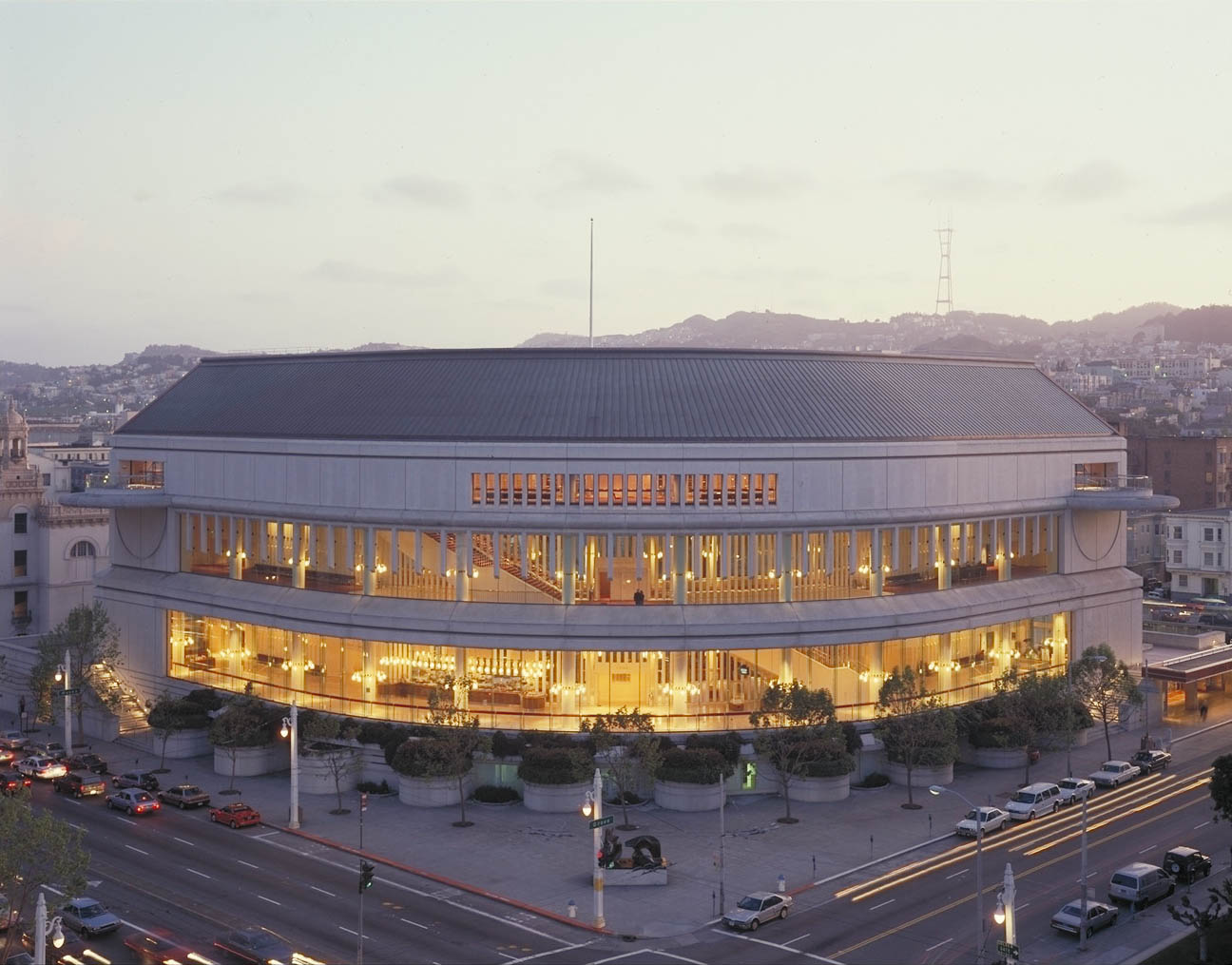 Michael Tilson Thomas and the San Francisco Symphony's multi-year exploration of Beethoven includes a range of projects and releases on the SFS Media label. In early April, a CD was released of a live recording of Beethoven's Symphony No 9, featuring the San Francisco Symphony and Chorus, soprano Erin Wall, mezzo-soprano Kendall Gladen, tenor William Burden, and bass Nathan Berg.  Other recordings by the Orchestra include Beethoven's Symphonies Nos 5 and 7, his Piano Concerto No 4 – with Emanuel Ax – and the Leonore Overture No 3.  MTT and the SF Symphony also explored Beethoven's Symphony No 3, the Eroica, in a documentary broadcast during the first season of their PBS television series Keeping Score (now available on DVD and companion audio CD.)  All SFS Media titles are available from the Symphony Store at sfsymphony.org/store.
Concerts in the Beethoven Festival run at Davies Symphony Hall, San Francisco, from May 2nd to 11th.  For more information, please visit the San Francisco Symphony website www.sfsymphony.org