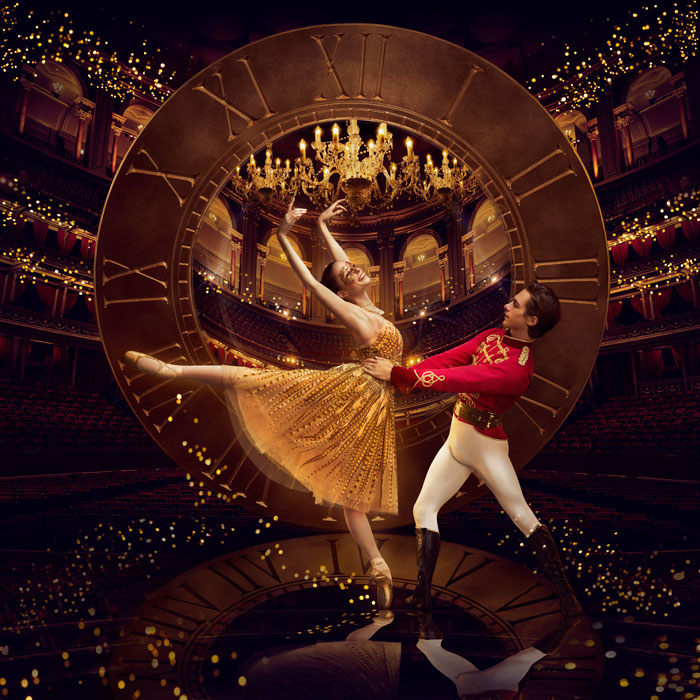 Famed for its magnificent in-the-round productions at the Royal Albert Hall, English National Ballet is about to dazzle British audiences once again, with Christopher Wheeldon's spectacular production of Cinderella, set to Sergei Prokofiev's glorious score.
Wheeldon, creator of numerous and highly acclaimed choreographic works for some of the world's finest ballet companies, is regarded as the most successful choreographer of his generation. It came as no surprise, then, to discover his versatility when he was asked to both direct and choreograph the revival of An American in Paris in 2014, its extraordinary success telling us all we need to know about the Midas touch of this hugely talented artist.
Originally created simultaneously for Dutch National Ballet and San Francisco Ballet in 2012, Wheeldon's Cinderella was never going to be a simple retelling of the traditional fairytale, but his interpretation doesn't deviate too far from it either. Drawing on both the Perrault and Brothers Grimm versions of the fairytale, he has added tiers of his own creative brilliance to this production, delivering a truly magical result.
The focus for Cinderella, following her mother's death, is a 'living' tree which rises from the earth, watered by the young girl's falling tears, and providing a backdrop to the antics of a selection of weird and wonderful woodland creatures and elegant fairies. Four 'Fates' – whose mission is to guide and protect Cinderella – replace the fairy godmother of the original story, her sisters are portrayed as young girls – splendidly retaining the comedy aspects of their characters – and the concept of the coach and horses which whisk Cinderella to the ball is nothing short of pure genius.
Cinderella was described by The Washington Post as "an utterly exquisite production", and so it is – the result of a collaboration between some wonderfully creative artists, which Wheeldon has used to spectacular effect. The libretto is by Tony and Pulitzer Prize nominee Craig Lucas, the stunning sets and exquisite costumes are by Julian Crouch (Metropolitan Opera and Broadway) special effects by Obie Award winner and MacArthur Foundation Fellow Basil Twist (the tree and that coach!), with lighting by Natasha Katz, and projection design by Daniel Brodie.
Wheeldon has also retained Prokofiev's gorgeous score which, although not as well known as his Romeo and Juliet, is every bit as lovely, and filled with sumptuous melodies and the full range of variations in the tradition of classical ballet. Prokofiev started writing the score in 1940 – a work initially intended for the then Kirov Ballet (now the Mariinsky) – but due to the intervention of World War II, he moved it aside and didn't return to it for two years. When it was finally completed, operational problems caused by the War prevented the Kirov from mounting the production, and it was premiered by the Bolshoi Ballet instead, in November 1945. The ballet was a tremendous success, and the score was one of Prokofiev's works named when he was awarded a Stalin State Prize shortly afterwards.
The English National Ballet Philharmonic is led by Music Director, Gavin Sutherland, who refers to Prokofiev as "a master storyteller: he managed to get every emotion, every character, and every scenario across in the most understandable of terms with his music …..". Sutherland refers to it as "a great score, because it grabs the attention from the first note and it holds you until the end".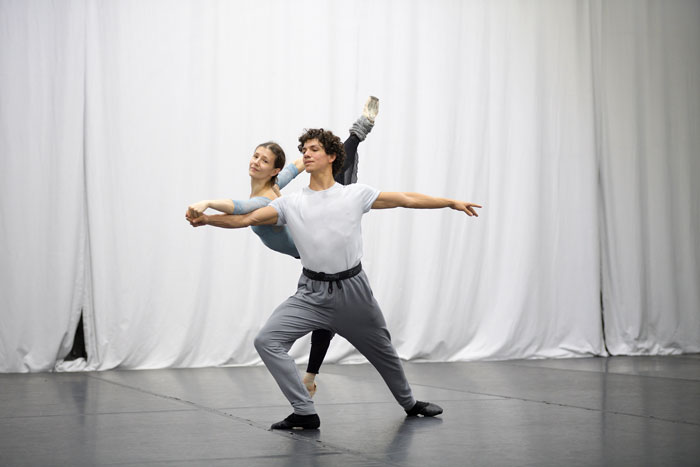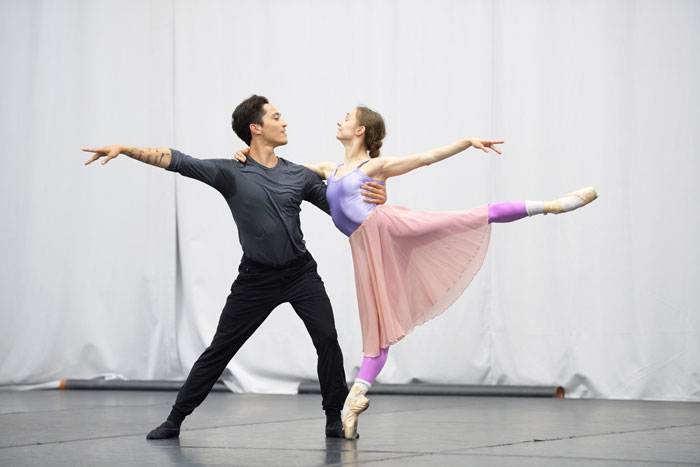 Among the stars dancing the leads are Alina Cojocaru, with Isaac Hernández, and Maria Kochetkova – who danced the role for San Francisco Ballet – with Jeffrey Cirio.
Wheeldon's Cinderella is enchanting, touching, romantic and humorous, brilliantly conceived, and a true spectacle. A co-production between Dutch National Ballet and San Francisco Ballet, this presentation is by English National Ballet and the Royal Albert Hall.
Cinderella runs at the Royal Albert Hall from 6th to 16th June. More information can be found on the English National Ballet website, and tickets are available online via this link or by telephone on 0845 401 5045.
Information sourced from:
English National Ballet programme notes
Christopher Wheeldon