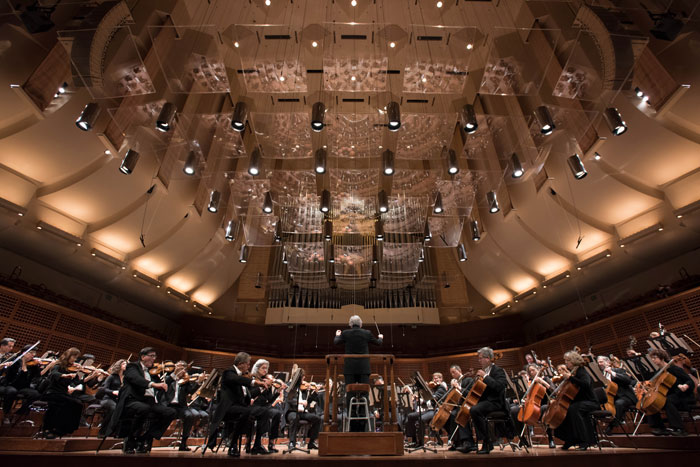 It's the season that none of us wanted to to contemplate ever taking place – Michael Tilson Thomas' final year as Music Director of the San Francisco Symphony – but it promises to be as sensational a program of top flight performances as ever, and we shall revel in the glorious selection of works to be played, knowing that we shall surely see MTT on the podium of Davies Symphony Hall for many seasons to come.
The partnership between Tilson Thomas and the Symphony is widely acknowledged as being one of the most creative, innovative and prestigious worldwide. Quite simply, this collaboration has been a class act over the past 25 years that they've been together, turning everything they touch to gold – whether in performances at Davies Symphony Hall, concerts on tour, or recordings on the Symphony's own label, SFS Media.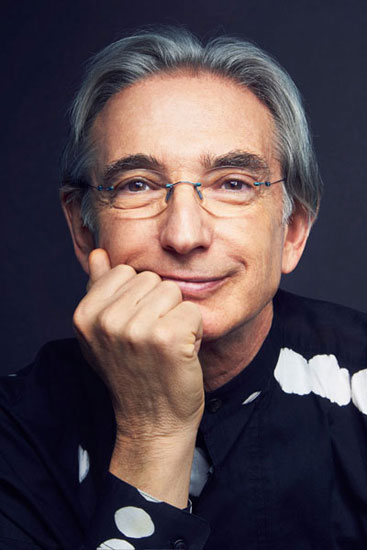 The 2019-2020 season is also MTT's 25th as Music Director of Symphony, and it launches at Davies Symphony Hall on September 4th with the traditional celebratory Opening Night Gala, this year honoring both Tilson Thomas and his husband Joshua Robison. The Gala is followed by the All San Francisco Concert on September 5th, and a performance with Metallica at San Francisco's new Chase Center on September 6th.
This season is special for two other reasons as well. In December, Michael Tilson Thomas – conductor, composer and educator – is to be a recognized as a 2019 Kennedy Center Honoree in recognition of a lifetime of artistic achievement and visionary leadership, and the San Francisco Symphony has been nominated for the 2019 Gramophone Orchestra of the Year Award.
The Kennedy Center Honors are awarded to Americans – or those from other nations – in the sphere of performing arts, in recognition of their lifetime of contributions to American culture. Presented during a gala celebration in the Kennedy Center Opera House each December, the Honors were established in 1978, and among the first recipients were names as illustrious as Marian Anderson, Fred Astaire, George Balanchine, Richard Rogers and Arthur Rubinstein. The opening speech was delivered by Leonard Bernstein (who was similarly honored in 1980). The 42nd Annual Kennedy Center Honors ceremony takes place on December 8th this year.
The Gramophone Orchestra of the Year Award, now in its second year, recognizes ensembles that have made significant contributions to recorded music in the past year, and is decided by public vote. The San Francisco Symphony is one of ten nominees, and the winner will be announced at the 2019 Gramophone Classical Music Awards ceremony in London at the De Vere Grand Connaught Rooms on October 16.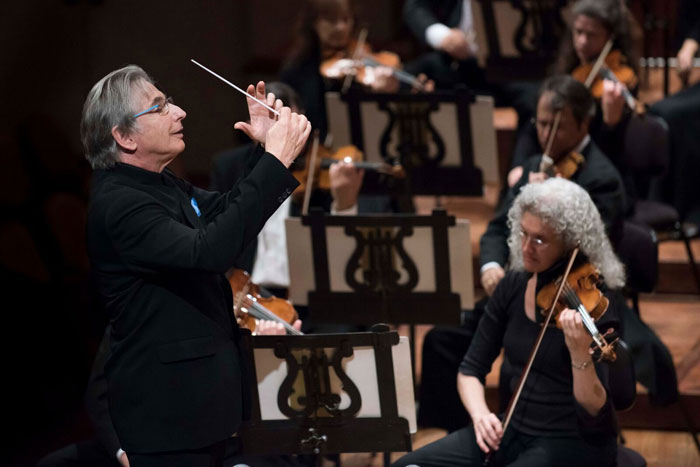 For the Opening Night Gala, Michael Tilson Thomas leads the Symphony in a program of music by Glinka – his spirited Overture to Ruslan and Ludmila – Aaron Copland's The Dodger and Golden Willow Tree from Old American Songs, and Shenandoah by Gordon Getty. The program also features Benjamin Britten's Variations and Fugue on a Theme by Purcell from The Young Person's Guide to the Orchestra, and culminates in the Ode To Joy, the rousing finale from Beethoven's Symphony No 9, featuring soprano Susanna Phillips, mezzo-soprano Jennifer Johnson Cano, tenor Jonathan Tetelman and bass-baritone Ryan McKinny, with the San Francisco Symphony Chorus (directed by Ragnar Bohlin).
Ryan McKinny will also appear in the two works by Copland, and the San Francisco Symphony Chorus will feature in Getty's Shenandoah. We're told to expect some interesting multi-media effects during the evening as well, with lighting design by Luke Kritzeck.
For further details on this glittering celebration, visit the San Francisco Symphony website where more information is also to be found on the indoor/outdoor after-party, and the VIP dinner packages. Proceeds from the Gala will benefit the Symphony's many artistic, community and education programs.
The San Francisco Symphony Opening Gala concert will be broadcast live on Classical KDFC 90.3/89.9/104.9 FM and streamed online at kdfc.com.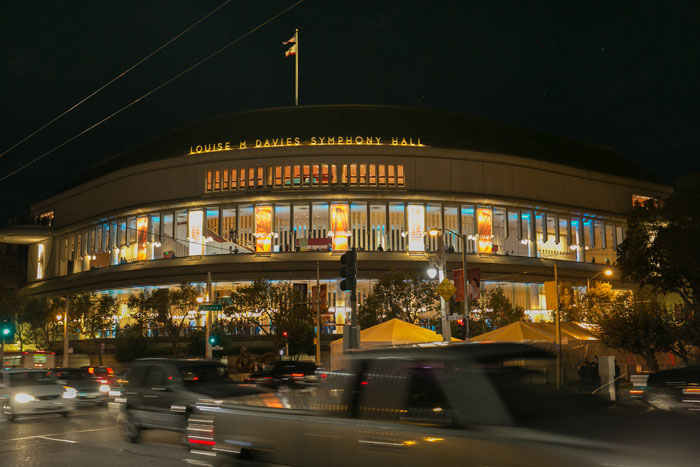 The traditional All San Francisco Concert which takes place on September 5th, is held in recognition of local community service organizations in the city – the Symphony's tribute to these groups for what they do to serve the citizens of San Francisco.
For this special audience, Michael Tilson Thomas leads the Symphony in Glinka's Overture to Ruslan and Ludmila, and it's followed by Tchaikovsky's gorgeous and emotional Romeo and Juliet Fantasy Overture, a recording of which is available on the SFS Media label – and regarded by some as the finest recording of this work ever. Next on the program is Britten's Young Person's Guide to the Orchestra which is followed by a performance of Saint-Saëns' Introduction and Rondo capriccioso, and Ravel's Tzigane, featuring violinists Alina Ming Kobialka and Hannah Tarley – both former members of the SFS Youth Orchestra.
Rounding off this celebratory week is a concert, on September 6th, which marks the 20th anniversary of the Grammy Award-winning performances and album of S&M2 – the collaboration between the San Francisco Symphony and rock band Metallica. Conducted by Edwin Outwater, this concert also has the honor of being the inaugural performance at the Chase Center, the new sports and entertainment arena in San Francisco's Mission Bay neighborhood, and home of the NBA Champion Golden State Warriors.
The original S&M concerts performed by Metallica and the San Francisco Symphony, were conducted by the late Michael Kamen in spring 1999 at the Berkeley Community Theatre. The two-disc S&M album was released later that year, selling over 10 million copies and winning a Best Rock Instrumental Performance Grammy Award for its version of The Call of Ktulu. The concert was filmed by director Wayne Isham and released on video and DVD. The September S&M2 concert will feature the first live performances of these arrangements in 20 years, and will also include new songs and arrangements created by Bruce Coughlin.
Edwin Outwater leads S&M2 at San Francisco's Chase Center on September 6th, with a special appearance by Michael Tilson Thomas. A limited number of tickets for this performance may be available at chasecenter.com.
There's good news, however, for S&M2 fans who don't manage to get tickets, and for those in other countries as well. The San Francisco Symphony goes global with Metallica, as Trafalgar Releasing screens a recording of this concert in cinemas around the world on October 9th. To find out more, visit the S&M2 website.
Information sourced from:
San Francisco Symphony