This week, English National Ballet stages a new version of Marius Petipa's classic ballet, Raymonda – an interpretation created for the Company by Artistic Director, Tamara Rojo in her first production as director and choreographer.
Set to Alexander Glazunov's original score, English National Ballet's Raymonda is set against the background of the Crimean War and inspired by the achievements of Florence Nightingale and the courageous nurses and women who supported her.
Marius Petipa's original ballet – one of the most successful of his illustrious career – was set in the 12th century, as the young countess Raymonda awaits the return of her fiancé Jean de Brienne from the Crusades. The Saracen knight, Abderakhman sets his sights on her and she is only saved from abduction by the timely return of de Brienne.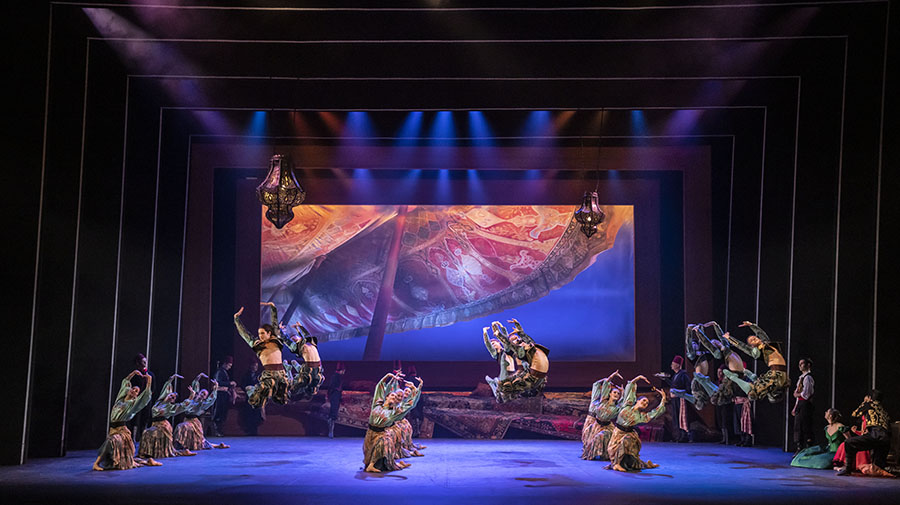 The World Première of Petipa's Raymonda was presented on 7th January, 1898, at the Imperial Mariinsky Theatre in Saint Petersburg. Since then, a number of revivals have been staged in various formats – by names such as Alexander Gorsky, Anna Pavlova, Nicolas Zverev, George Balanchine and Alexandra Danilova, Rudolf Nureyev, Konstantin Sergeyev, Yuri Grigorovich and Sergei Vikharev – but this is the first time that a new version of the classic story of Raymonda has been created, and the first time that the ballet has been staged in full in the United Kingdom.
Rojo's re-creation of the story is set in 1854, during the Crimean War. Raymonda, living a comfortable life in England, decides to run away to Crimea to become a nurse. Whilst there, she becomes engaged to a soldier, John, but in time she finds herself attracted to Abdur, leader of the Ottoman army. The inner turmoil which follows creates a dilemma for Raymonda – to whom will she give her heart?
The choreography for the ballet represents an interesting mix. Petipa's original choreography was written in the Stepanov notation, and – with the help of Doug Fullington, a specialist in reading this notation – Tamara Rojo has managed to recreate some of Petipa's variations as faithfully as possible. Some of the choreography will however be new, since ballet wasn't as athletic for the male dancer in Petipa's time as it has become. The choreography of the character dances has also been brought up to date, by Vadim Sirotin – known as a specialist in this field.
Members of the creative team include Lucinda Coxon (Dramaturg), Mark Henderson (Lighting Designer), Antony McDonald (Costume Designer), Renato Paroni de Castro (Choreographic Assistant) and Lars Payne (Score Editor). Music Director Gavin Sutherland has adapted the music and will conduct the English National Ballet Philharmonic.
This co-production between English National Ballet and Finnish National Opera and Ballet, with the Mayflower Theatre in Southampton as Production Partner, premieres at the London Coliseum on 18th January, running for seven performances until 23rd January, 2022. Performances will be staged at the Mayflower Theatre from 30th November to 2nd December, 2022.
Tickets for English National Ballet's production of Raymonda can be booked at the London Coliseum or online via this link.
Information sourced from:
English National Ballet programme notes
The Petipa Society