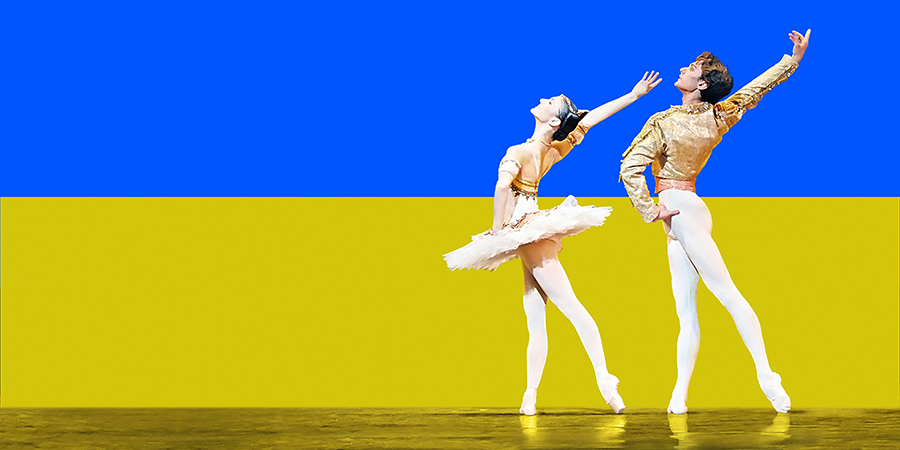 A fabulous evening of dance is scheduled for Saturday 19th March, when a host of international ballet stars present Dance for Ukraine – a fundraising gala at the London Coliseum – which has already sold out.
Organised by former Royal Ballet stars and impresarios, Ukrainian Ivan Putrov and Romanian Alina Cojocaru, this spectacular display features some of the world's finest dancers who will be showing their solidarity with the people of Ukraine in what promises to be a memorable occasion.
Among the artists joining Cojocaru and Putrov are Principals of The Royal Ballet – Argentinian dancer Marianela Nuñez, from Italy Federico Bonelli, Russian dancer Natalia Osipova, Brazilian Mayara Magri, Fumi Kaneko from Japan and British dancer Reece Clarke. From English National Ballet – Ukrainian dancer Katja Khaniukova, Isaac Hernández from Mexico, Francesco Gabriele Frola from Italy and US dancer Emma Hawes, and from the Paris Opera Ballet French dancer Mathieu Ganio.
This wonderful gesture has a particular significance for Alina Cojocaru and Ivan Putrov, since they trained together as young students in Kyiv, before moving to The Royal Ballet School and thereafter to The Royal Ballet in London. They wanted to show their support for friends and family by gathering together a group of colleagues to help raise funds for the victims of the conflict raging in Ukraine.
All of the dancers are donating their services, English National Opera has waived its rental fee for the London Coliseum, and the ENO Orchestra and ENO Chorus and friends have volunteered to provide musical support for this event. Dance for Ukraine is produced by the dance charity Inspiration in Motion with net proceeds going directly to the Disaster Emergency Committee (DEC), Ukraine Humanitarian Appeal.
For more information, please contact the London Coliseum on 020 7845 9300 or box.office@eno.org
These incredibly generous artists aren't alone in their desire to help. From many artists the world over, some Ukranian dancers are themselves taking up arms to help their country, as can be seen in this videoclip from MSNBC and, according to a report from NPR in the United States, ballet schools across Europe are offering shelter, and opportunities for young Ukranian dancers to continue their studies.