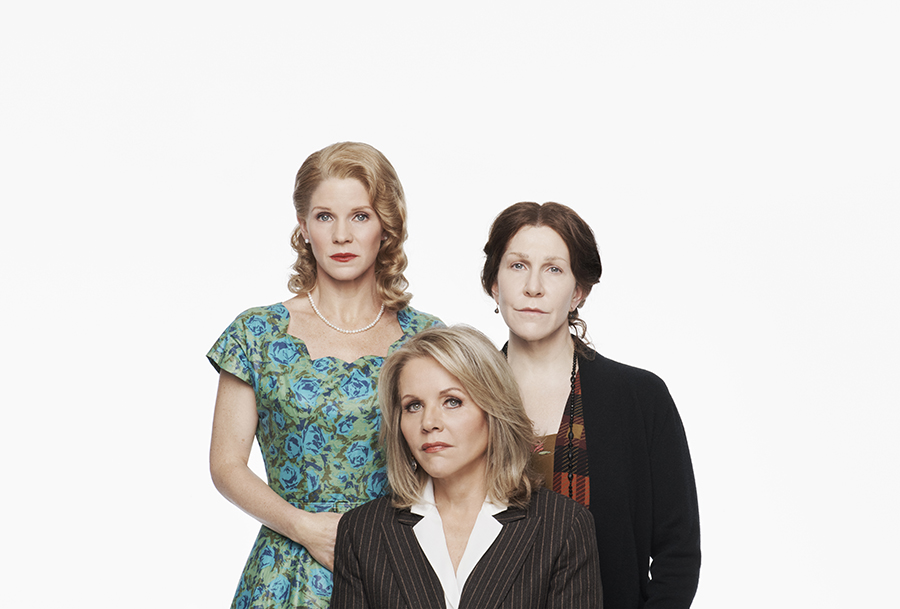 Cinema audiences worldwide will have an opportunity on Saturday to watch the Metropolitan Opera's production of The Hours as part of The Met: Live in HD series.
With a score by Pulitzer Prize-winning composer Kevin Puts, The Hours stars soprano Renée Fleming, mezzo-soprano Joyce DiDonato and operatically-trained Broadway star Kelli O'Hara. Libretto is by playwright, lyricist and fiction writer Greg Pierce, and direction by Phelim McDermott who won acclaim for his recent Met Opera staging of Philip Glass's Akhnaten. Met Opera Music Director Yannick Nézet-Séguin conducts.
The opera is based on the 1998 PEN/Faulkner Award and the Pulitzer Prize novel The Hours by author Michael Cunningham, inspired in turn by Virginia Woolf's Mrs Dalloway, and adapted into an Oscar-winning film of the same name, starring Meryl Streep, Julianne Moore and Nicole Kidman.
It takes place on a single day in the lives of three women – Virginia Woolf (sung by Joyce DiDonato) in London in 1923, as she battles mental illness whilst writing her novel Mrs Dalloway; Los Angeles housewife Laura Brown (the role taken by Kelli O'Hara) in 1949, who longs to escape from her family; and New Yorker Clarissa Vaughan (Renée Fleming) in 1999, who is haunted by the past, but is planning a celebration of her closest friend who is dying of AIDS.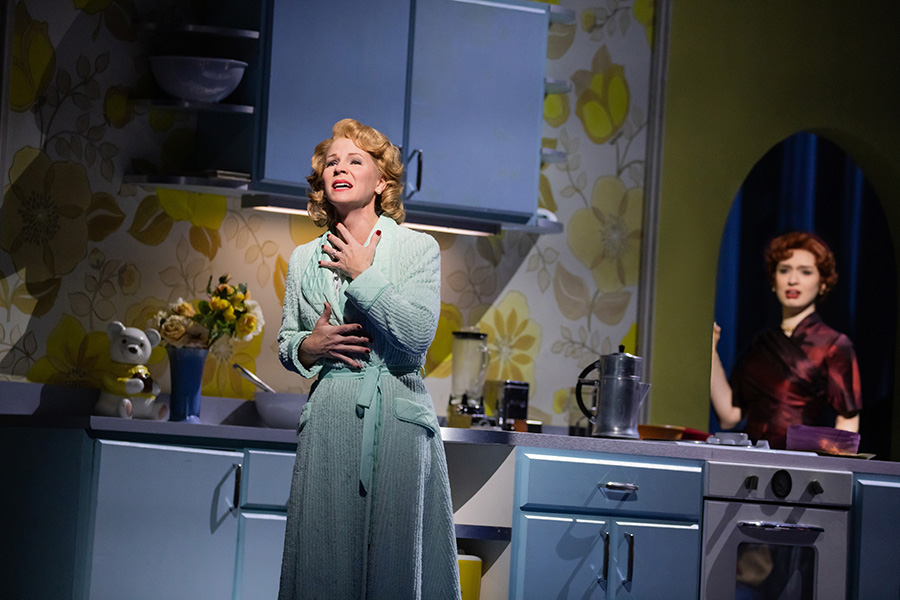 Ultimately, Clarissa, Laura and Virginia find themselves in a space that transcends time and place, where they can finally share their inner feelings. They are surprised to discover that, as they tried to muddle through their days, feeling completely alone, there were others who felt the same way, with similar feelings of loneliness and despair.
Variety calls the opera "a stunning triumph", PBS Newshour refers to it as the "Opera event of the year", The Times in London describes it as "Cinematic and beautiful" and according to the Financial Times, it's "Compelling … DiDonato is gripping as Virginia Woolf … Broadway star O'Hara gives a striking performance as Laura Brown … Fleming gave an affecting, introspective account … Ravishing".
The cast also features mezzo-soprano Denyce Graves as Sally, Clarissa's partner; soprano Kathleen Kim as Barbara and Mrs Latch; soprano Sylvia D'Eramo as Kitty and Vanessa; countertenor John Holiday as the Man Under the Arch and the Hotel Clerk; bass- baritone Kyle Ketelsen as Richard, Clarissa's best friend; treble Kai Edgar as the young Richard; tenor William Burden as Louis, Richard's ex-boyfriend; tenor Sean Panikkar as Leonard Woolf, Virginia's husband; and bass-baritone Brandon Cedel as Dan Brown, Laura's husband.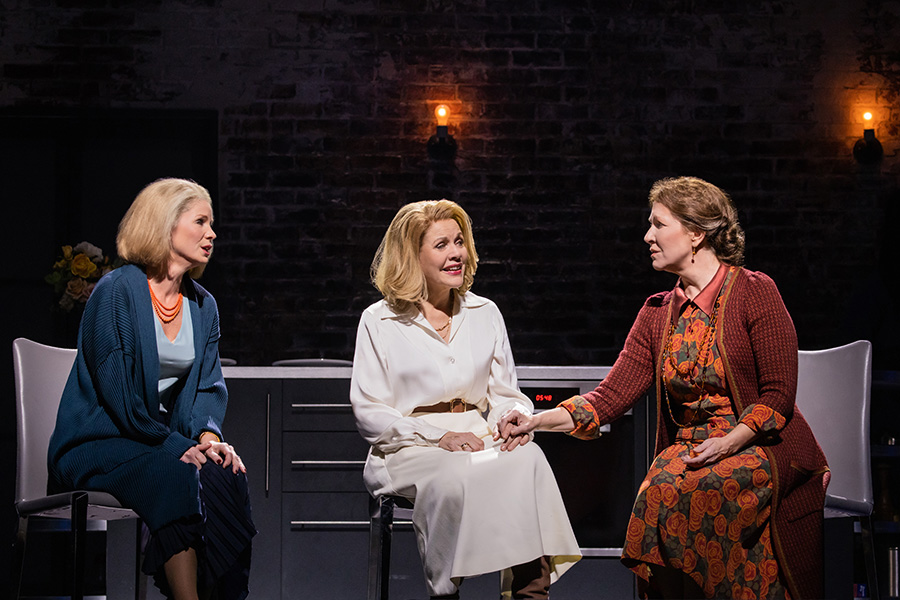 The creative team includes set and costume director Tom Pye, lighting designer Bruno Poet, projection designer Finn Ross, choreographer Annie-B Parson in her Met debut, and dramaturg Paul Cremo. The transmission is hosted by award-winning stage and screen star Christine Baranski.
Yannick Nézet-Séguin leads the Metropolitan Opera and Chorus, and guest artists in a Live in HD production of The Hours. Sung in English, it has Met titles in English, German and Spanish. The live cinema transmission begins at 12:55 pm ET on Saturday December 10th.
For more information about The Hours, please visit the Metropolitan Opera website, where details of your nearest cinema can also be found.
For audiences who do not live near a participating cinema, The Hours will also be available on the newly launched The Met: Live at Home platform (see Met Opera website), which offers the live performance stream or view-on-demand capability for seven days following the performance.
Information sourced from:
Metropolitan Opera program notes
Renée Fleming
Joyce DiDonato
Kelli O'Hara
Michael Cunningham
Greg Pierce
Phelim McDermott