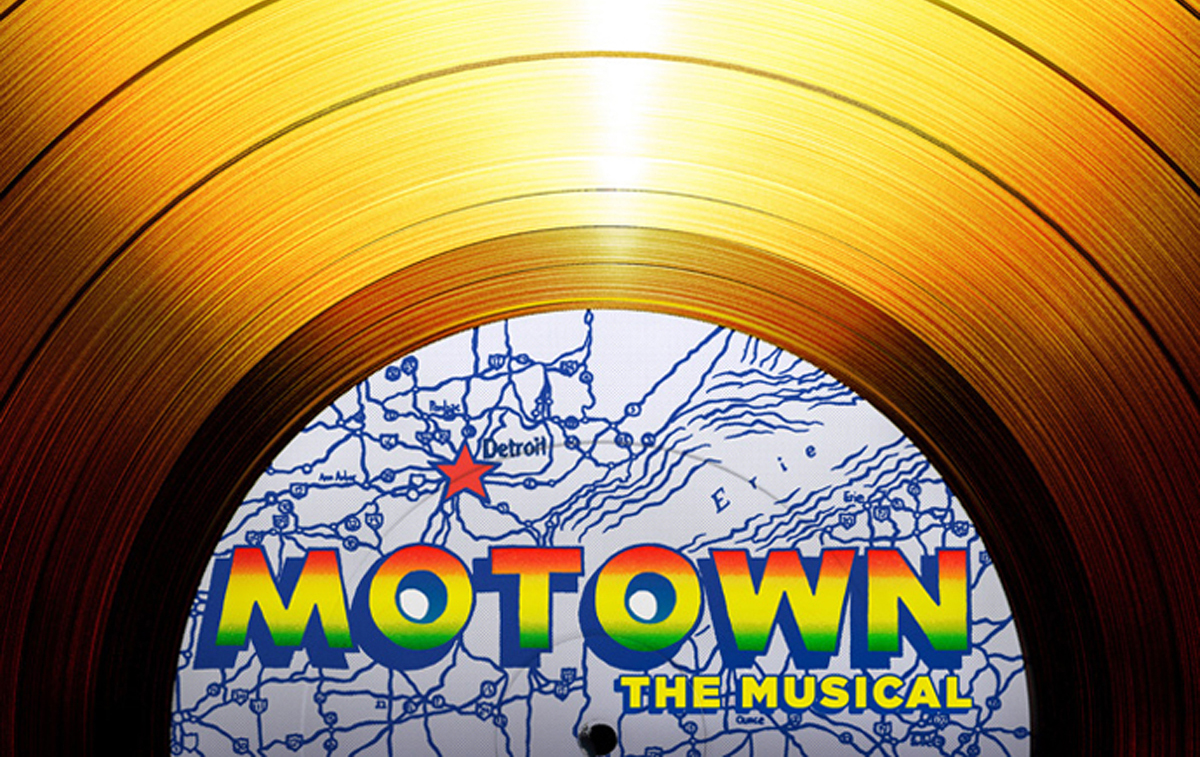 In the late 1950s, when a young high-school dropout from Detroit chose his passion for music over that of featherweight boxing, he could never have foreseen the impact that this decision would have on the world of popular music. Nor could he have known that he'd become a major player in a cultural revolution which would not only change America, but would reverberate right round the world. That young man was Berry Gordy Jr, and Motown the Musical is his story.
From its origins in the early 60s, the Motown Sound became the symbol of that era of huge social change – one in which he world of popular music exploded into a culture so vibrant that it lives on to this day.
Berry Gordy was just 19 when he made the momentous decision to give up training at the local gym to concentrate on songwriting, and in so doing, opened the eyes of the world to the enormous amount of  talent that existed amongst Black artists, record executives and producers.
In 1959 he founded Tamla Records – with $800 which he borrowed from his family – and the following year incorporated it into the Motown Record Corporation (Motown being the affectionate name by which America's motor city was known). Gordy achieved what at that time was thought to be impossible – he took Black music into the homes of millions of White Americans, enabling Black artists, and their culture, to gain acceptance, and providing opportunities for a multitude of these hugely gifted Black people in the music industry.
Motown was the label which launched the careers of international stars such as Diana Ross, Marvin Gaye, Stevie Wonder, Michael Jackson and Smokey Robinson, as well as groups like The Four Tops, The Supremes and The Temptations – regarded as some of the best vocal groups ever to record. It was also the most successful African-American owned and operated record company – and business – in the US, and with much justification called itself 'The Sound of Young America'.
Motown the Musical opened on Broadway in April 2013 to rave reviews from the critics – and it's still dazzling audiences at the Lunt-Fontanne Theatre in New York City . The New York Times described it as "A joy ride!", the verdict from AP was "Stunning!", "Sets the theatre on fire!" said Time Out New York, and The New York Observer referred to it as "A blockbuster musical!".  CBS Sunday Morning hailed it as "More than a Broadway show ….. a celebration of music that transformed America".
It's also taken Chicago by storm – "an express thrill ride into pop music heaven" said the Chicago Sun-Times, and the Chicago Tribune described it as "The entire soundtrack of your youth performed with style, panache and elegant choreography!"
The production continues its tour across the United States, and is currently giving San Francisco a blast of the Motown Sound, where it has just opened a six-week run at SHN's Orpheum Theatre.
The inspiration for Motown the Musical was Gordy's autobiography, To be Loved, in which he gives a personal account of his career. A tour of duty in the army initially put his songwriting ambitions on hold, following which he opened a record shop which – although not successful – strengthened his resolve to become part of the music industry. It was while he was working in a Detroit auto plant – and writing songs at night – that his compositions started filtering out into the repertoire of local artists. Even then, there were challenges, both personal and professional – including racism – which he and his artists had to overcome before they burst onto the music scene, and ultimately left their enduring mark on both American and international popular culture.
"We believed in him and he taught us to believe in ourselves," says Smokey Robinson …… "For the first time, he tells why and how it all happened. I know it's all true because I was there from the beginning."
"Berry Gordy …… set out to make music for all people, whatever their color or place of origin," says Sidney Poitier. To be Loved is the very frank, sometimes hilarious, always fascinating account of how he made his impossible dream come true."
Music and movie executive, David Geffen, describes To Be Loved as "An astounding story not only of a great artist but a great visionary who did it all – developed the talents of others, achieved wealth and fame, and most of all, changed American music forever."
Motown the Musical is directed by multi-award-winning Charles Randolph-Wright – whose extensive list of successes includes the 75th anniversary international tour of Porgy and Bess and the 50th anniversary tour of the hit revival Guys and Dolls.
Choreography is by Patricia Wilcox and Warren Adams – both of whom tied for the 2013 Astaire Award for the Broadway production – and musical arrangements and orchestrations are by Grammy and Tony Award® nominee Ethan Popp, with co-orchestrations and additional arrangements by Tony Award® nominee Bryan Crook, and dance arrangements by Zane Mark.
For more information on the production (including video clips) and the tour itinerary, visit www.MotownTheMusical.com
To Be Loved is published by Rosetta Books
Lunt-Fontanne Theatre, New York City