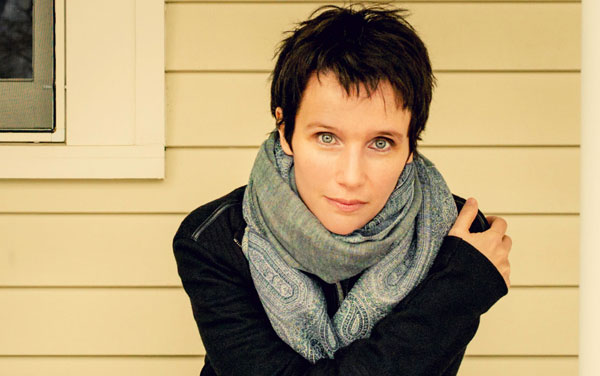 The San Francisco Symphony plays host to two exciting guests artists this week – American conductor James Gaffigan, and French pianist Hélène Grimaud. The program is an interesting one too, featuring an eclectic array of works – by Wagner, Beethoven, Mozart and Barber – the main work being Beethoven's Piano Concerto No 4, championed by Felix Mendelssohn in concert halls across Europe.
Known to be a deeply passionate and committed artist, Hélène Grimaud has been richly blessed with other gifts as well – she's a wildlife conservationist, a human rights activist and a writer. Having launched her career in a performance with the Orchestra de Paris, led by Daniel Barenboim, Ms Grimaud has gone on to perform with many of the world's finest orchestras and illustrious conductors. As a chamber musician, she has appeared at some of the most prestigious festivals and cultural events with performers of the caliber of Sol Gabetta, Rolando Villazón, Truls Mørk and the Capuçon brothers, Renaud and Gautier, and she is the recipient of France's highest decoration, as a Chevalier or the Ordre National de la Légion d'Honneur.
Hélène Grimaud's credentials as a wildlife conservationist are beyond doubt. A global advocate for wolves, she has established the Wolf Conservation Center in upper New York State for two critically endangered wolf species – the Mexican gray wolf and the red wolf – both among the rarest mammals in North America. This non-profit organization provides a wealth of education about these often-overlooked animals, their part in the environment, and what we humans should be doing to protect their future. Wolves, she maintains, are not only "biodiversity engineers," preserving balances among animal and plant species but also "endlessly fascinating creatures who have much to teach humans".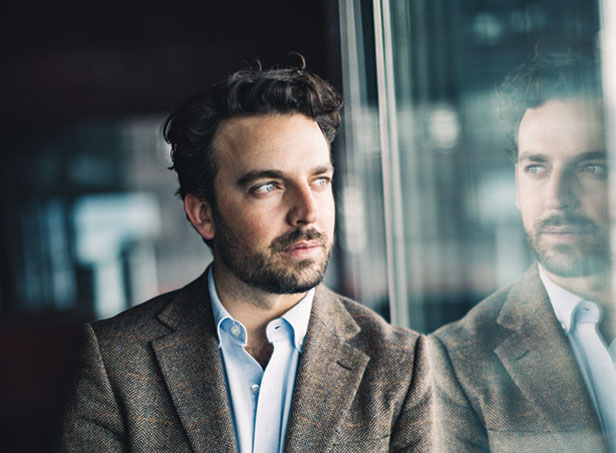 James Gaffigan is regarded as one of the most outstanding American conductors of today. A former Associate Conductor with the San Francisco Symphony – a position specially created for him by Michael Tilson Thomas – he is currently Chief Conductor of the Lucerne Symphony Orchestra, whose profile he has greatly enhanced, both nationally and internationally, with a series of highly successful tours and recordings. He is also the Principal Guest Conductor of the Netherlands Radio Philharmonic Orchestra.
Much in demand with leading orchestras and opera houses throughout Europe, the United States and Asia, James Gaffigan has this season made his debut with Symphonieorchester des Bayerischen Rundfunks, and led the Los Angeles Philharmonic, National Symphony Orchestra, BBC Symphony Orchestra, Netherlands Radio Philharmonic and Melbourne Symphony Orchestra. He has also debuted with the Metropolitan Opera in La Bohème, and the Dutch National Opera in Porgy and Bess, and returns to Bayerische Staatsoper for productions of Fanciulla and Don Giovanni, and to San Francisco Opera for Carmen.
This week's performances with the San Francisco Symphony open with the Good Friday Spell from Wagner's Parsifal, a three-act opera loosely based on Wolfram von Eschenbach's 13th century poem of the Arthurian knight, Parzival, and his quest for the Holy Grail.
The Beethoven Piano Concerto is followed by Mozart's Symphony No 31. Known as the Paris Symphony, it was written in the City of Light, the composer going to great lengths to write it in a style which would appeal to the French people.
The final work is Samuel Barber's Symphony No 1 – a work in one movement which was written in Rome during 1935 and 1936, and which, in 1937, became the first American work to be performed at the Salzburg Festival.
James Gaffigan leads the San Francisco Symphony in works by Wagner, Beethoven, Mozart and Barber, with guest artist Hélène Grimaud, at Davies Symphony Hall from April 25th to 27th. For more information and tickets, visit the San Francisco Symphony website.


Information sourced from:
San Francisco Symphony program notes
Artists' websites:
James Gaffigan
Hélène Grimaud
and
Classic FM – Beethoven Piano Concerto
AllMusic – Mozart Symphony No 31
AllMusic – Barber Symphony No 1