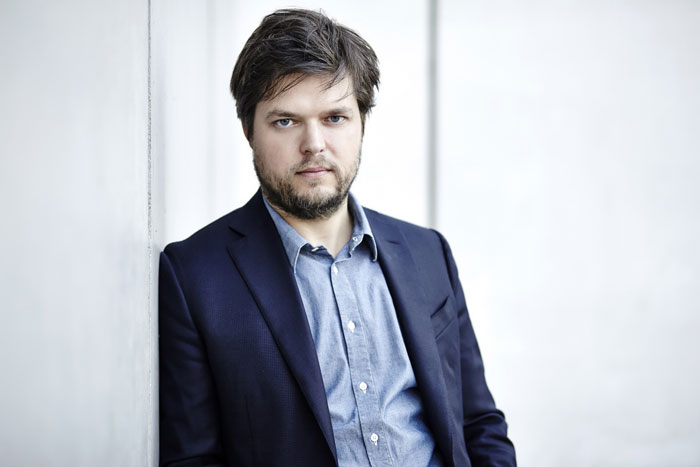 Popular Slovak conductor Juraj Valčuha returns to Davies Symphony Hall this week, leading the San Francisco Symphony and Alexander Barantschik in a program which features the work of two very different composers. Concertmaster Barantschik plays J S Bach's Violin Concerto No 2, and the Shostakovich work is his Symphony No 8 – regarded by the composer as a poem of suffering.
Currently Music Director of Teatro di San Carlo, Naples, and First Guest Conductor of the Konzerthausorchester in Berlin, Maestro Valčuha was, until 2016, Chief Conductor of the Orchestra Sinfonica Nazionale della Rai. He first appeared with the San Francisco Symphony in May 2013, as a Shenson Young Artist, and has since made frequent, and most welcome, return visits.
Since making his conducting debut in 2005 with the Orchestra National de France, he has led some of the world's finest orchestras – among them the Philharmonia, Leipzig Gewandhaus, Dresden Staatskapelle, Berlin Philharmonic, Amsterdam's Royal Concertgebouw, Orchestra dell'Accademia Nazionale di Santa Cecilia in Rome, and Milan's Filarmonica della Scala. Maestro Valčuha's North American appearances include appearances with the New York and Los Angeles philharmonics, and the Boston, Chicago, Cleveland and Montreal symphony orchestras.
Maestro Valčuha's achievements in the world of opera are no less impressive. He has led performances of Prokofiev's The Love for Three Oranges and Gounod's Faust in Florence, Janáček's Jenufa and Britten's Peter Grimes in Bologna, and for Teatro San Carlo di Napoli, the list includes Strauss' Elektra, Bizet's Carmen, Puccini's Tosca and La Fanciulla del West, Bartók's Bluebeard's Castle and Shostakovich's Lady Macbeth of Mtsensk.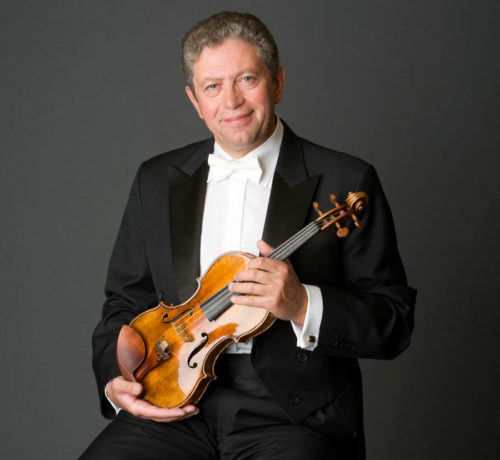 Violinist Alexander Barantschik celebrates his 15th anniversary with the San Francisco Symphony this year. Hailing originally from St Petersburg, he boasts more than a couple of important brushes with musical history. Not only did he have lessons in the same room in as Jascha Heifetz, but the instrument which he plays – a 1742 Guarnerius del Gesú – belonged to Heifetz, and was his favourite violin. Incidentally, it was also the violin on which Ferdinand David played Mendelssohn's Violin Concerto at its premier in 1845. Barantschik also admits, with some pride, that he was "privileged to play with Rostropovich".
Also a fan of jazz, Alexander Barantschik says that he's learned from some of that genre's finest artists – his favorites include Oscar Peterson, Sarah Vaughan, Duke Ellington, Art Tatum, Ella Fitzgerald and Stéphane Grappelli.
Mr Barantschik must surely have a very long list of memorable performances with the San Francisco Symphony, but he says that the most recent of these was a performance of Mahler's First Symphony at the Concertgebouw in Amsterdam on the Symphony's most recent European tour. He describes the experience as "a wonderful combination of a fantastic acoustic, the perfect piece for that hall, and an amazing atmosphere".
Johann Sebastian Bach's Second Violin Concerto – as with his first – was composed during his time in the service of the Prince of Anhalt-Cöthen, between 1717 and 1723. The Second Violin Concerto was described by his original biographer, J N Forkel, as being "full of an unconquerable joy of life, that sings in the triumph of the first and last movements". It's understandably popular – the first movement is sparkling and lively, the second is a sombre but beautiful adagio, and the final movement is an almost jaunty dance-like melody.
Shostakovich wrote his Eighth Symphony during the summer of 1943, and although the German army had by then been defeated at Stalingrad, the losses to the Red Army were massive. Nevertheless, Shostakovich wrote the symphony not only with these losses in mind, but also with thoughts of the victims of the pre-war purges, victims such as the million and a half Russians who lost their lives between 1937 and 1939. He felt that he had to write about the fear, sorrow and suffocation that people experienced during these terrible events, and wrote his Eighth Symphony as a Requiem for those who had suffered and died before the War, as much as for the 27 million lives which were lost during the hostilities.
The Symphony was premiered on November 4th, 1943, in a performance conducted by the dedicatee, Evgeny Mravinsky, and violently attacked by the authorities as being counter-revolutionary and anti-Soviet, before being withdrawn from the repertoire. Only relatively recently has the work come to be admired throughout the world, and as British conductor Mark Wigglesworth observes: "It is ironic that it wasn't played in the West because people thought it was only about the war, whilst it didn't get performed in Russia because the authorities knew it wasn't!"
Juraj Valčuha leads the San Francisco Symphony and solo violinist Alexander Barantschik in a program of music by Bach and Shostakovich at Davies Symphony Hall from May 30th to June 1st. For more information and tickets, visit the San Francisco Symphony website.
Information sourced from:
San Francisco Symphony program notes
Juraj Valčuha
Alexander Barantschik
Bach Violin Concerto No 2
Shostakovich Symphony No 8