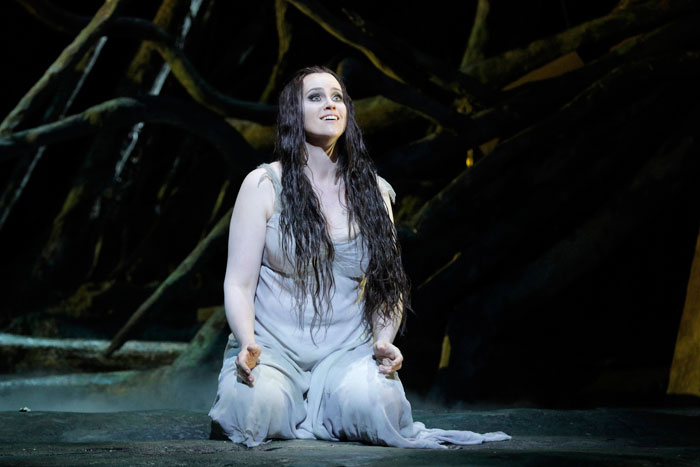 San Francisco Opera wraps up its Summer Season with a work which is recognized as Antonin Dvořák's most successful creation for stage – Rusalka.  In a production by David McVicar, with stage designs by John Macfarlane, the title role is sung by Rachel Willis-Sørensen, with Brandon Jovanovich as the Prince, Jamie Barton as Ježibaba, Kristinn Sigmundsson as Vodník and Sarah Cambidge as the Foreign Princess. The San Francisco Opera Orchestra and Chorus are led by South Korean conductor Eun Sun Kim in her first engagement with the Company.
In early 1900, Antonin Dvořák was looking for a libretto for a new work for the theatre – preferably something based on Czech history. He was given a text written by the poet Jaroslav Kvapil which bore the title Rusalka. This text was based on the story of Ondine (also known as Undine) – a traditional European mythological figure who, according to folklore, gave her love to a human prince at the risk of losing her life should he be unfaithful to her.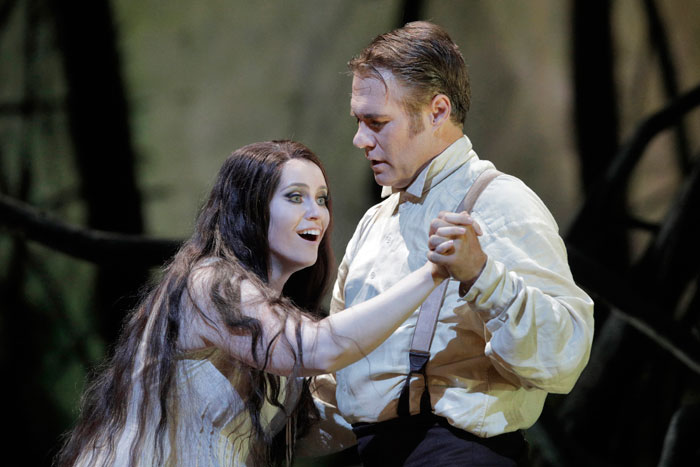 It is thought that Kvapil's inspiration most probably came from Hans Christian Andersen's The Little Mermaid written in 1837, although a version of this myth had already been adapted into a novella by Friedrich de la Motte Fouqué in 1811, and been the subject of a libretto by E T A Hoffman in 1816. Other manifestations included Albert Lortzing's libretto for his opera Undine in 1845, Maurice Maeterlinck's 1892 play Pelléas et Melisande was partly based on the myth, and more recent manifestations have been Jean Giraudoux's 1939 drama Ondine, and Sir Frederick Ashton's ballet of the same name, written in collaboration with composer Hans Werner Henze – memorably performed by Dame Margot Fonteyn.
Kvapil deliberately placed his libretto in the context of a Czech scenario, and the setting of Dvořák's opera was almost certainly dictated by the composer's well-known love of nature. The title comes from Slavic mythology – rusalki being creatures similar to the Celtic mermaids or Green sirens, and described as beautiful young women who were symbols of fertility, living in bodies of water, and who enjoyed enticing you men.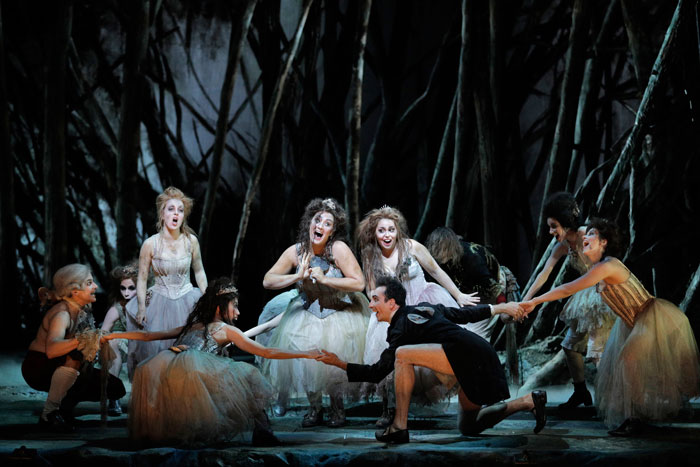 Dvořák's Rusalka premiered at the National Theatre in Prague in 1901, and although his music was celebrated internationally during his lifetime, Rusalka is the only one of his operas to gain a following outside Bohemia.
American soprano Rachel Willis-Sørensen first appeared for San Francisco Opera as Eva in the Company's production of Die Meistersinger von Nürnberg. She has won international acclaim in a wide repertoire of roles, from Donna Anna in Don Giovanni to Leonora in Il Trovatore, Elsa in Lohengrin to the Marschallin in Der Rosenkavalier. A regular guest at leading opera houses around the world, her appearance as Donna Anna at the Metropolitan Opera earlier this year was described by Operawire as: "…. a truly powerful interpretation. From the opening notes to the very end of the opera her performance was marked by tremendous vocal confidence with arguably the most challenging role in opera".
American tenor Brandon Jovanovich has sung the role of the Prince in Vienna, New York and Chicago as well as in the Metropolitan Opera's production of Rusalka which was broadcast on PBS in 2017. He made his San Francisco Opera debut as Lt B F Pinkerton in Madama Butterfly in 2007, and has returned to the Company in a variety of roles, including those of Luigi in Il Tabarro, Siegmund and Froh in both the 2011 and 2018 Ring cycles, the title role of Lohengrin, Sam Polk in Carlisle Floyd's Susannah, and Walther von Stolzing in Die Meistersinger von Nürnberg.  Highlights of this season for Mr Jovanovich include the roles of Enée in Les Troyens for Opera Bastille, Florestan in Fidelio for Vienna State Opera, Dick Johnson in La Fanciulla del West at Bayerische Staatsoper, and he makes his title role debut in Parsifal at Deutsche Oper Berlin. 
American mezzo-soprano Jamie Barton sings the witch Ježibaba – a role which she has also sung at the Metropolitan Opera. Having made her debut with San Francisco Opera in 2014, as Adalgisa in Norma, Ms Barton has also sung Fricka, Waltraute, and Second Norn in the Ring cycle, and made her role debut as Sara in Donizetti's Roberto Devereux. Following her appearance at The Royal Opera in the Verdi Requiem, Classical Source praised Jamie Barton's voice as a "wonder of majestic fullness and character". In September, she joins conductor Sakari Oramo and the BBC Symphony Orchestra and Chorus to celebrate the Last Night of the Proms.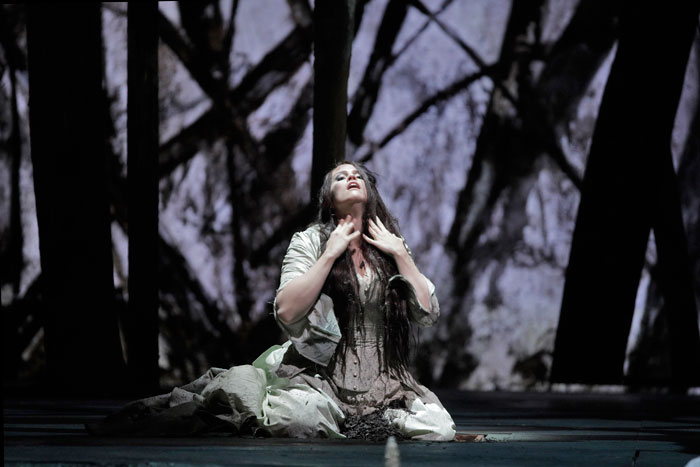 Icelandic bass Kristinn Sigmundsson appears as Rusalka's father, the Water Goblin Vodník. He made his San Francisco Opera debut as Méphistophélès in Berlioz's La Damnation de Faust in 2003, and has returned on several occasions in roles which include King Marke in Tristan und Isolde and Baron Ochs in Strauss's Der Rosenkavalier. Of his portrayal of this role, the Financial Times wrote: "His tone dark and his dynamic range broad, he exuded raw power, crusty lust and comic bravado, all reinforced by a trace of gravitas". Mr Sigmundsson has appeared regularly with Opéra National de Paris, the Metropolitan Opera, Vienna State Opera, Munich's Bavarian State Opera, and Dresden's Semperoper, and highlights of this current season include performances as Dansker in Britten's Billy Budd with the Norwegian National Opera, the Commendatore in Mozart's Don Giovanni and Daland in Wagner's Der Fliegende Holländer with Houston Grand Opera.
Canadian soprano, and recent San Francisco Opera Adler Fellow alumnus, Sarah Cambidge takes on the role of the Foreign Princess for the first time. She last appeared for San Francisco Opera as Angel First Class in Jake Heggie and Gene Scheer's It's a Wonderful Life, prior to which she appeared as Ortlinde and Third Norn in Wagner's Der Ring des Nibelungen last summer, and won acclaim earlier this year for her role debut as Chrysothemis in Strauss' Elektra for Badisches Staatstheater in Karlsruhe. Ms Cambidge's repertoire includes Elsa in Wagner's Lohengrin, Donna Anna in Mozart's Don Giovanni, Mimì in Puccini's La Bohème, the Countess in Mozart's Le Nozze di Figaro, Micaëla in Carmen, and the title role of Suor Angelica.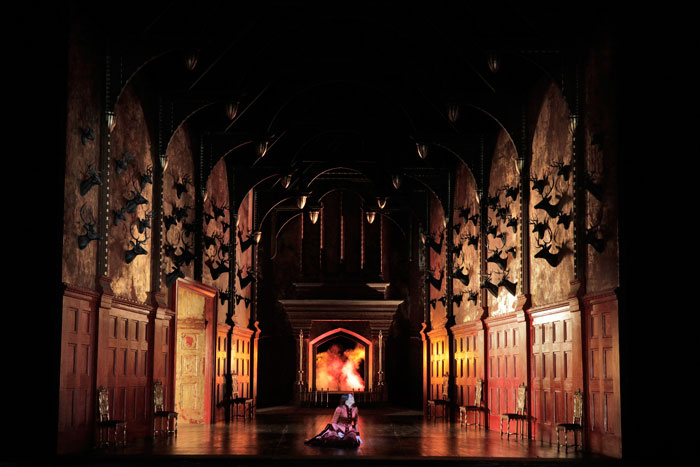 The collaboration of Sir David McVicar and John Macfarlane is always an occasion to celebrate. Sir David has directed opera performances with companies such as the Royal Opera House, English National Opera, Lyric Opera of Chicago, La Monnaie, the Glyndebourne Festival Opera and the Metropolitan Opera. Recent productions for San Francisco Opera include Berlioz's Les Troyens and Wagner's Die Meistersinger von Nürnberg.
John Macfarlane has designed for a number of international dance companies, and for classical ballet productions such as Swan Lake in Munich, Giselle for The Royal Ballet, The Nutcracker and Le Baiser de la fee for Birmingham Royal Ballet, and The Nutcracker for Australian National Ballet. For opera, he also works with German producer Willy Decker, with Richard Jones and Francesca Zambella, and in addition to his work for opera and dance, he exhibits regularly as a painter and print maker in the United Kingdom.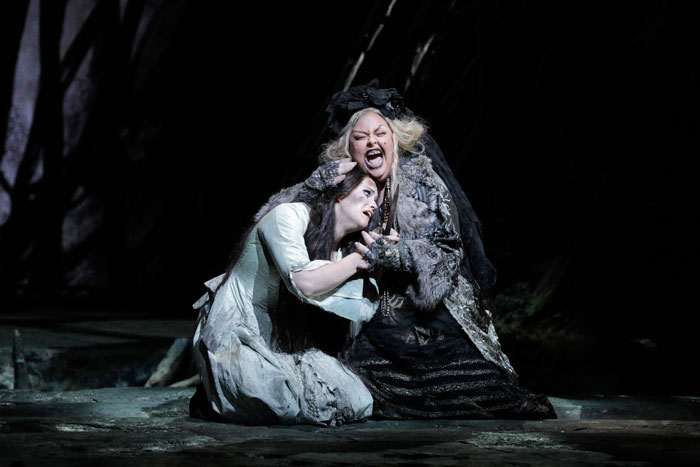 South Korean maestra Eun Sun Kim, Principal Guest Conductor for Houston Grand Opera, is described by the Cincinnati Business Courier as "… a brilliant rising star in the conducting world. A maestra to watch ….". Applauded for her performances at Staatsoper Berlin, Frankfurt Opera, Munich's Bavarian State Opera and Dresden's Semperoper, Eun Sun Kim made her American debut in 2017 with Verdi's La Traviata at Houston Grand Opera, and in 2018, she led Verdi's Requiem at the Cincinnati May Festival – the first female conductor in the choral festival's 145-year history.
 
Eun Sun Kim leads the cast and the San Francisco Opera Orchestra and Chorus (Director Ian Robertson) in the Lyric Opera of Chicago production of Dvořák's Rusalka. Sung in Czech with English supertitles, Rusalka runs at the War Memorial Opera House for five performances, until June 28th. Tickets are available at sfopera.com and (415) 864-3330.
Information sourced from:
San Francisco Opera program notes
Artists' websites