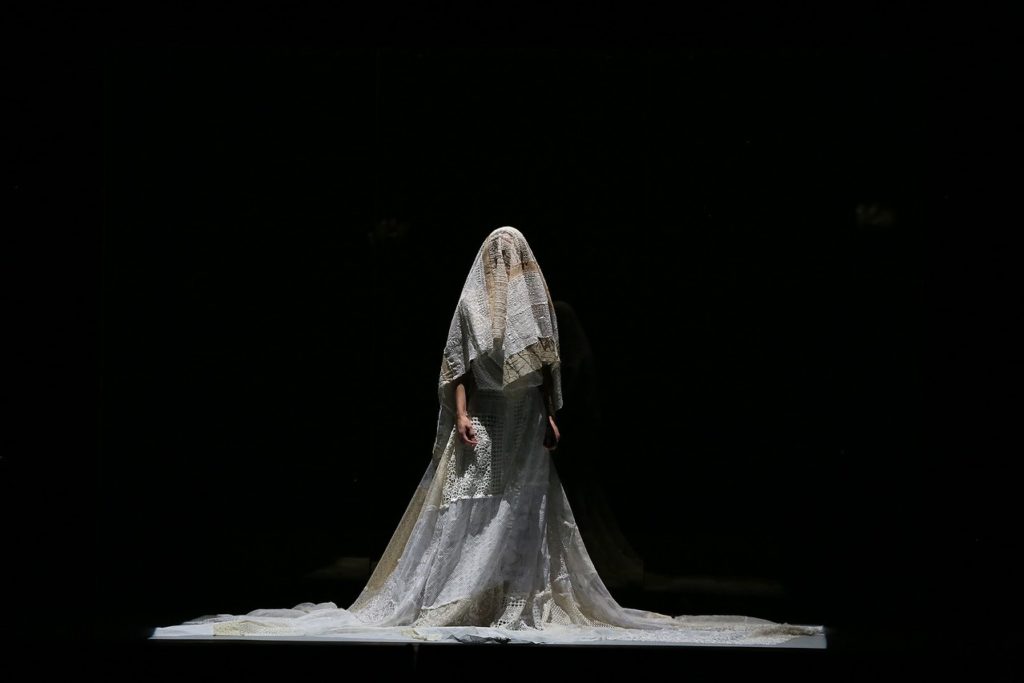 English National Opera opens the 2019-2020 season with an unusual and innovative programme, a quartet of works – each dedicated to a different interpretation of the Orpheus myth. Over the next two months, the London Coliseum will stage four very individual productions – Gluck's Orpheus and Eurydice, Offenbach's Orpheus in the Underworld, The Mask of Orpheus by Harrison Birtwhistle, and Philip Glass's Orphée.
The first production in this entrepreneurial venture is Orpheus and Eurydice, a retelling of one of the most famous of ancient Greek legends, by the Bohemian-Austrian composer Christophe Willibald Gluck. Composed in 1762, the opera tells of the love of Orpheus for his wife Eurydice, after whose death, Orpheus learns that he is able to lead her out of the underworld on condition that he does not look back at her, or she will be lost to him forever. On seeing the sun as they ascend from the Underworld, Orpheus turns to share his joy with Eurydice, and the tragic prediction is fulfilled.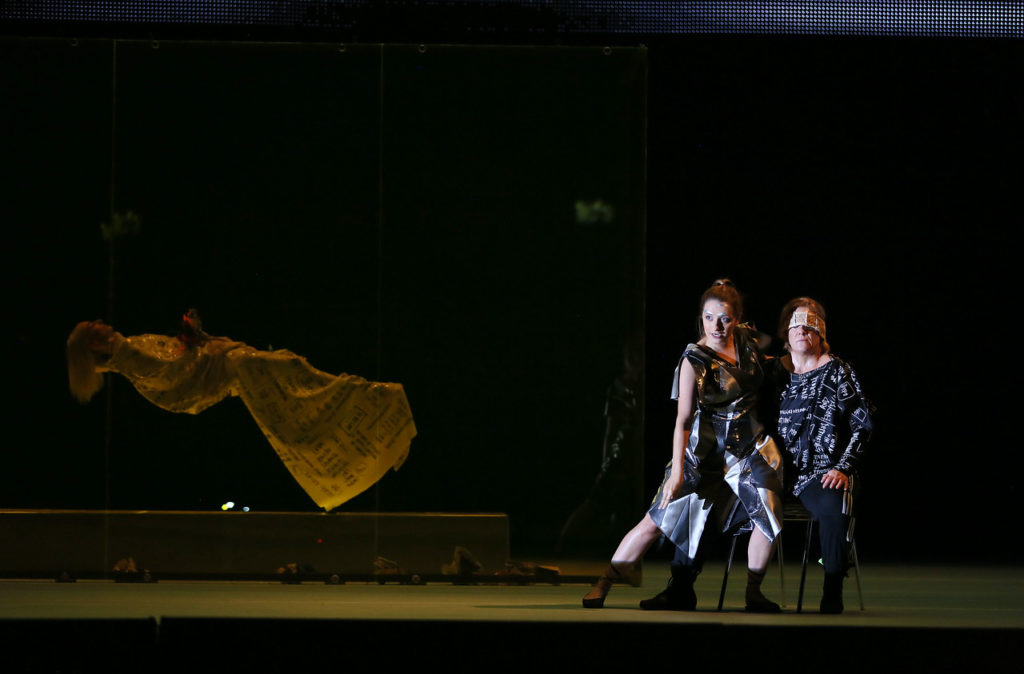 Written in Italian, the opera premiered at the Burgtheater in Vienna in 1762, but in 1774 Gluck revised it in French for Parisian audiences, with a libretto by Pierre-Louis Moline, and added two dances. In the mid-19th century, Hector Berlioz's new staging of the opera, with music reworked from both the Viennese and French scores, premiered at the Théâtre Lyrique in Paris in 1859. It's this version on which ENO's production is based.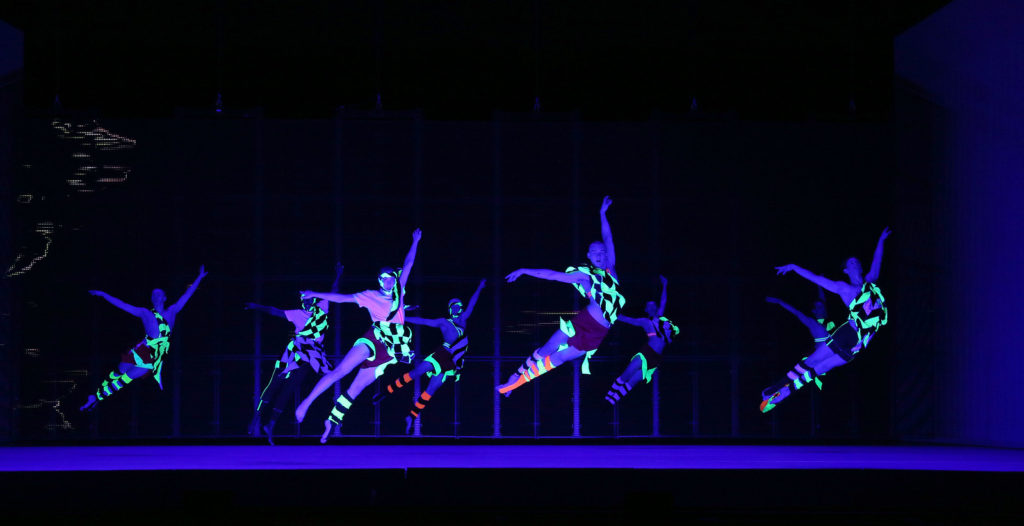 This new production of Orpheus and Eurydice is directed by multi-award winning British choreographer and director, Wayne McGregor CBE, Resident Choreographer at The Royal Ballet, making his directorial debut for ENO. As a choreographer, McGregor has previously collaborated with the Company on its 2005 production of Salome, and more recently he created the Raven and Dove Dance for the production of Noyes Fludde. In this staging of Orpheus and Eurydice, the two dances which Gluck added to his French interpretation – the Dance of the Furies and the Dance of the Blessed Spirits – will be performed by members of Company Wayne McGregor.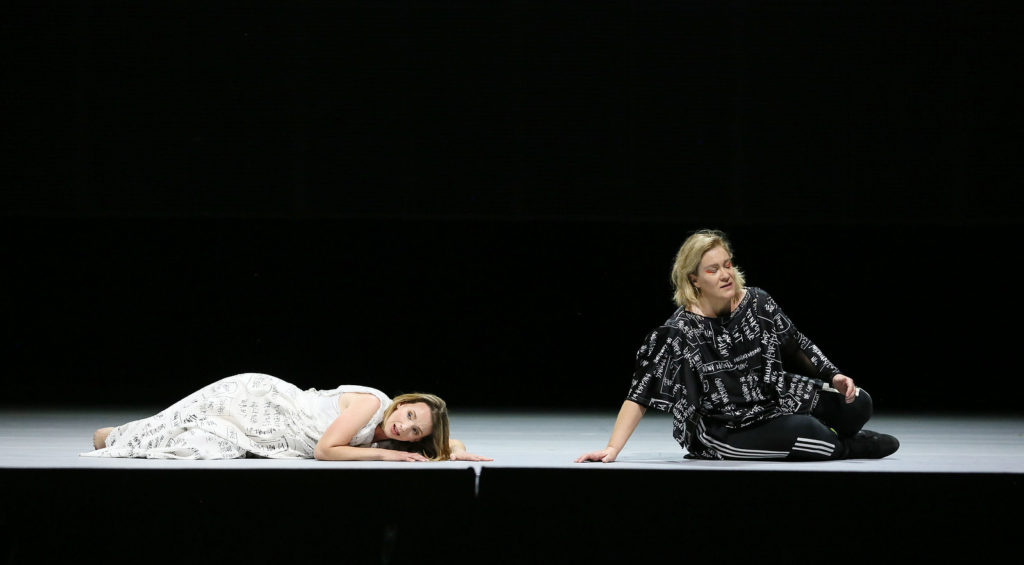 Alice Coote OBE the "superlative British Mezzo" (San Francisco Chronicle), sings the role of Orpheus. With a repertoire which spans recital, concert and opera stages, Ms Coote has appeared in venues as prestigious as the Wigmore Hall, the Concertgebouw, the Vienna Konzerthaus, the Lincoln Centre and Carnegie Hall. She has also sung at the BBC Proms and more recently at The Stars of the White Nights Festival at the Mariinsky Theatre in St Petersburg.
Eurydice is sung by Sara Tynan, described by What's On Stage as "the divine soprano", whose repertoire embraces the baroque, classical and contemporary styles, and who is also much in demand for bel canto roles. Ms Tynan has appeared in a number of roles for ENO, and has sung for Glyndebourne on tour, at the Salzburg Festival, for Cincinnati Opera, Scottish Opera, at La Monnaie, Opera de Oviedo, Théâtre des Champs- Élysées, Opéra de Lille and Opéra de Lausanne.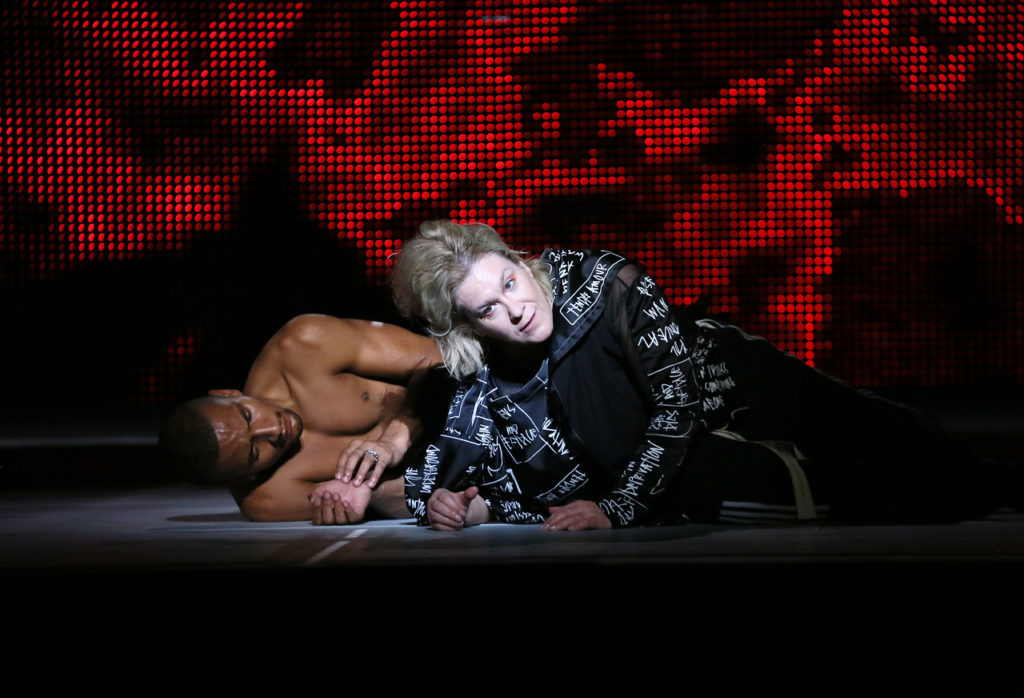 The role of Love is sung by rising soprano Soraya Mafi, who appeared for ENO as Edith in The Pirates of Penzance, and as Titania in A Midsummer Night's Dream. The Telegraph writes that "When Mafi is singing, we get lift-off".
These performances of Orpheus and Eurydice are led by conductor, harpsichordist and organist Harry Bicket – currently Artistic Director of The English Concert, and Music Director of Santa Fe Opera.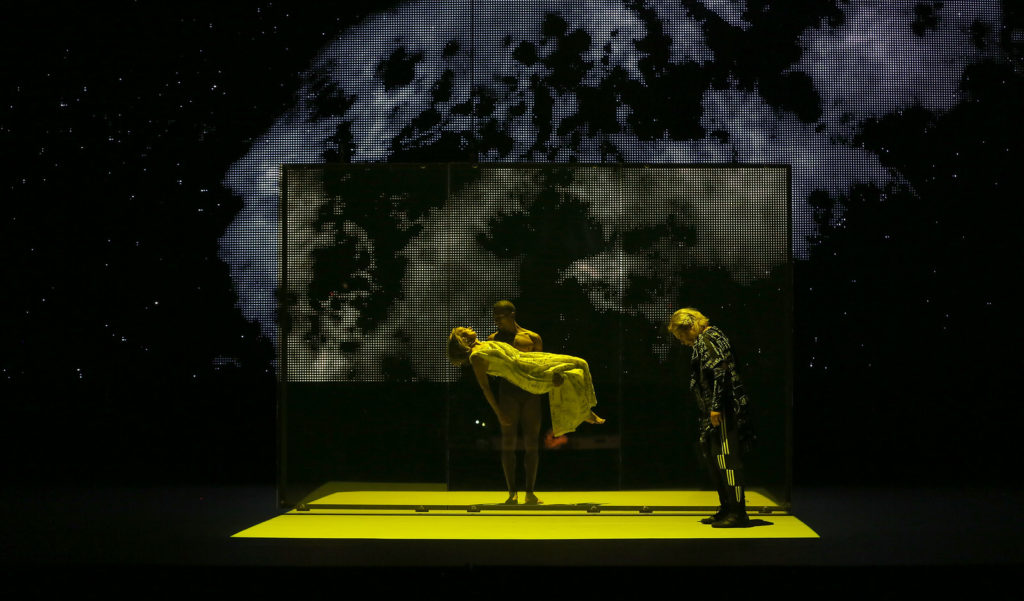 Set design is by Lizzie Clachan, costumes by Louise Gray, lighting by Olivier Award-winning designer Jon Clark, and video designer is Ben Cullen-Williams.
English National Opera's Orpheus and Eurydice, in collaboration with Studio Wayne McGregor, runs at the London Coliseum for eight performances, between 1st October and 19th November.
Offenbach's Orpheus in the Underworld opens on 5th October, Birtwhistle's The Mask of Orpheus on 18th October, and Glass's Orphée on 15th November.
For more information on ENO's 2019-2020 season – which features some of opera's best-loved works, in seven new productions and three revivals – visit the English National Opera website.
Information sourced from:
ENO programme notes
Encyclopaedia Britannica
Wayne McGregor
Alice Coote
Sarah Tynan
Soraya Mafi