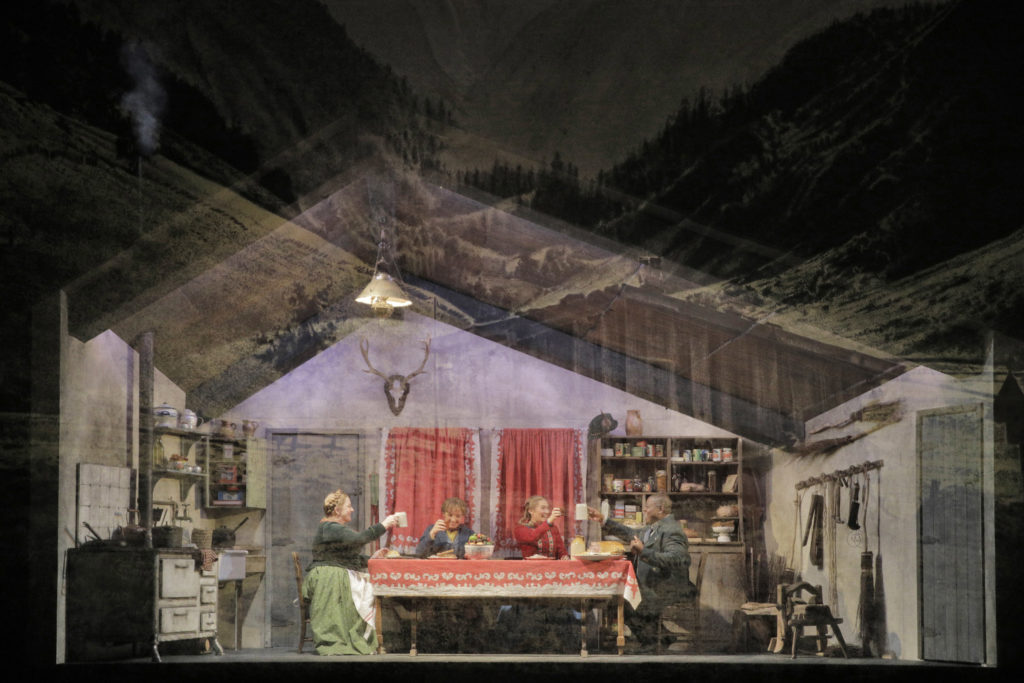 After a break of nearly 20 years, San Francisco Opera brings Engelbert Humperdinck's Hansel and Gretel back to the War Memorial House in the final work of this Fall season. A new co-production with The Royal Opera House, Covent Garden, the opera features mezzo-soprano Sasha Cooke as Hansel, soprano Heidi Stober as Gretel, and tenor Robert Brubaker as the Witch. Staged by Royal Opera director and production designer Antony McDonald, performances of Hansel and Gretel are conducted by Christopher Franklin.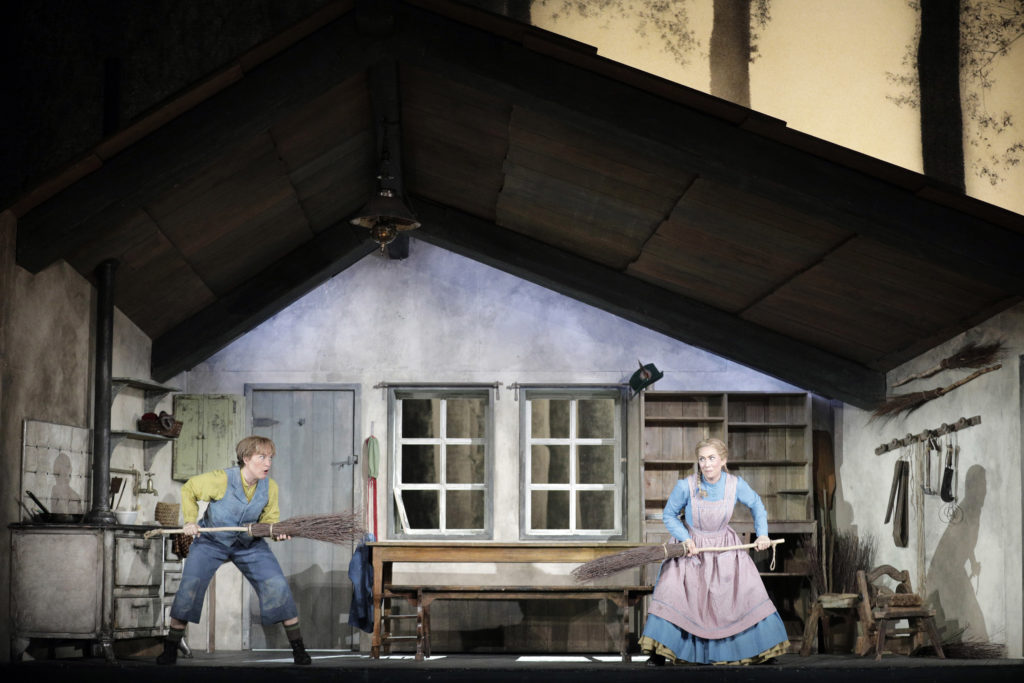 German composer Engelbert Humperdinck set his version of the fairy tale by the Brothers Grimm to a libretto by his sister, Adelheid Wette. The opera began as a series of four songs which Adelheid Wette had requested of her brother for her children to perform. Humperdinck then expanded these four songs into a singspiel, and finally into a full opera which had its premiere in Weimar on December 23rd, 1893 – a performance conducted by Richard Wagner.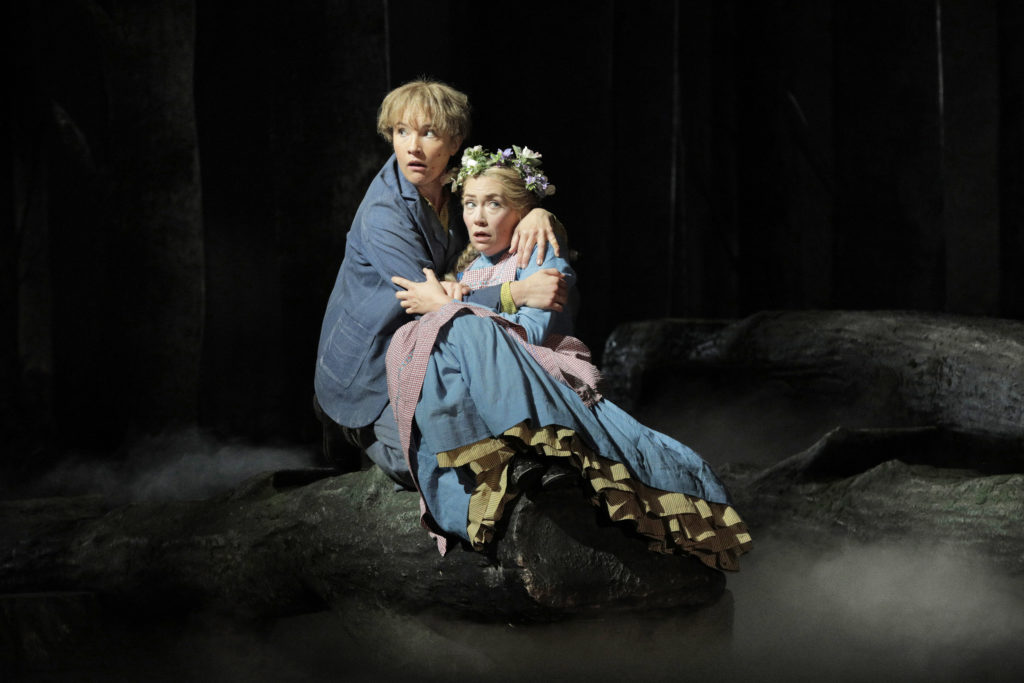 This San Francisco Opera presentation, sung in English, has been translated by David Pountney, and tells how Hansel and Gretel's mother sends them out to pick strawberries to prevent their causing chaos inside the home. The two children venture into the forest, not knowing about the terrifying Witch who inhabits the forest and is said to eat children. Lost, tired and hungry, they fall asleep, watched over by the Sandman, the Dew Fairy and other fairytale creatures from the forest. The following day they come across the Witch's house which is partly edible, and while nibbling at it, are taken prisoner. Eventually managing to outwit their captor, they not only save themselves, but the other children who had been imprisoned by her.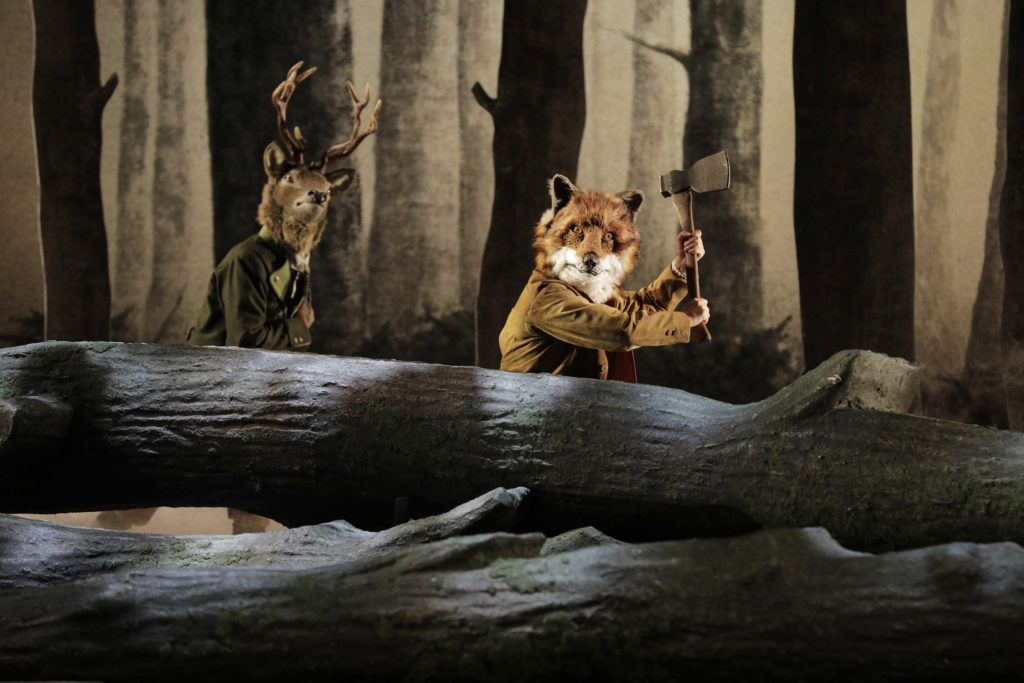 Mezzo-soprano Sasha Cooke is well known to San Francisco Opera audiences, having appeared in a number of roles for the Company, including Mary in the world premiere of Mark Adamo's The Gospel of Mary Magdalene, Anna in Berlioz's Les Troyens, Magdalene in Wagner's Die Meistersinger von Nürnberg and the title role of Handel's Orlando during this year's summer season. Following Ms Cooke's debut performance with Los Angeles Opera last year, the L A Times wrote of her "rich-voiced performance as Hansel", and her "effortless midrange power". Other Bay Area appearances by Ms Cooke this season include performances with the Violins of Hope, an artist-in-residence engagement with the San Francisco Symphony, and her return to San Francisco Opera next summer as Laurene Powell Jobs in Mason Bates and Mark Campbell's The (R)evolution of Steve Jobs.
Having made her critically acclaimed debut performance with Deutsche Opera in 2008, lyric soprano Heidi Stober has appeared in a number of roles for the German company, including that of Gretel, as well as in works by Mozart, Bizet, Donizetti and Verdi. Ms Stober first appeared with San Francisco Opera two years later, and has since made memorable appearances at the War Memorial Opera House – as Zdenka in Strauss' Arabella, Angelica in Handel's Orlando, Johanna in Sondheim's Sweeney Todd, Norina in Donizetti's Don Pasquale, and Magnolia Hawks in Jerome Kern and Oscar Hammerstein II's Show Boat.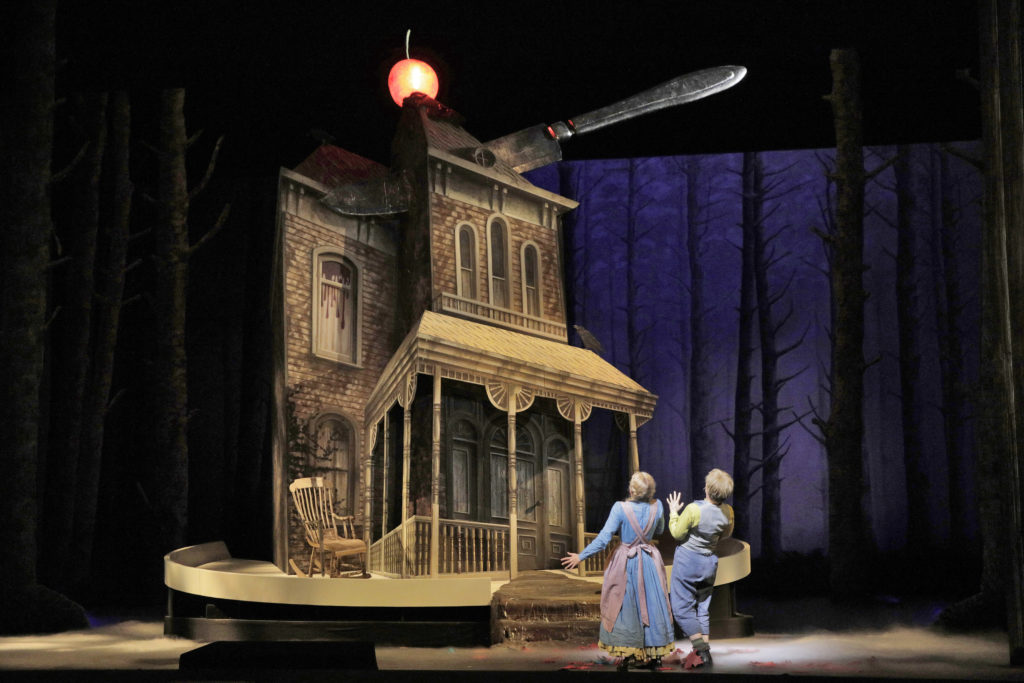 Mezzo-soprano Michaela Martens is Gertrude (mother to Hansel and Gretel), having previously sung Cassandra in Berlioz's Les Troyens and Klytaemnestra in Strauss' Elektra for San Francisco Opera. Bass-baritone Alfred Walker – appearing as the children's father, Peter – made his debut with the Company as Orest in Elektra in 2017, and the role of the Witch is sung by Robert Brubaker who has previously performed this role at the Metropolitan Opera. San Francisco Opera Adler Fellows, soprano Natalie Image and mezzo-soprano Ashley Dixon, are the Dew Fairy and Sandman, respectively.

British director Antony McDonald – Royal Designer for Industry and winner of the 2013 McDonald Set Design Award at the International Opera Awards – has designed sets and costumes for a number of Royal Ballet productions, and sets and costumes for Royal Opera productions – including Verdi's Nabucco, Tchaikovsky's Eugene Onegin and Janáček's Kát'a Kabanová. Other works in his repertoire include Wagner's Der Ring des Nibelungen for Nederlandse Reisopera, Ravel's L'Enfant et les Sortilèges for the Bolshoi Opera and Tristan und Isolde for Opéra National du Rhin. Of Hansel and Gretel, he says: "I appreciate that this is an opera that very often is the first that many children see and therefore wanted it to be visually arresting and engaging, creating a balance of fear and delight".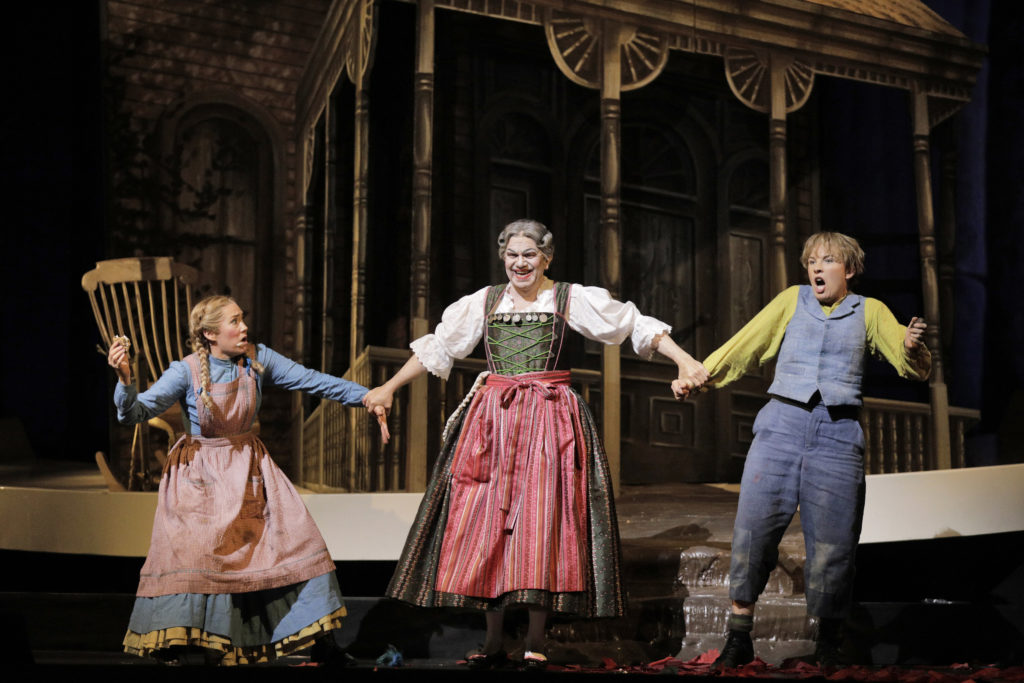 American conductor Christopher Franklin is based in Lucca, Italy, having launched his career in that country, and appeared at several major Italian opera houses and festivals. As a guest conductor, he has also appeared with a number of notable British and European orchestras – such as the London and Royal philharmonic orchestras, Orchestre Philharmonique de Monte-Carlo, Orchestre de la Monnaie in Brussels, and the Orchestra di Verdi and Accademia della Scala in Milan. Maestro Franklin made his Company debut in 2017 with Puccini's Turandot, and returned last year to conduct the San Francisco Opera Adler Fellows in concert.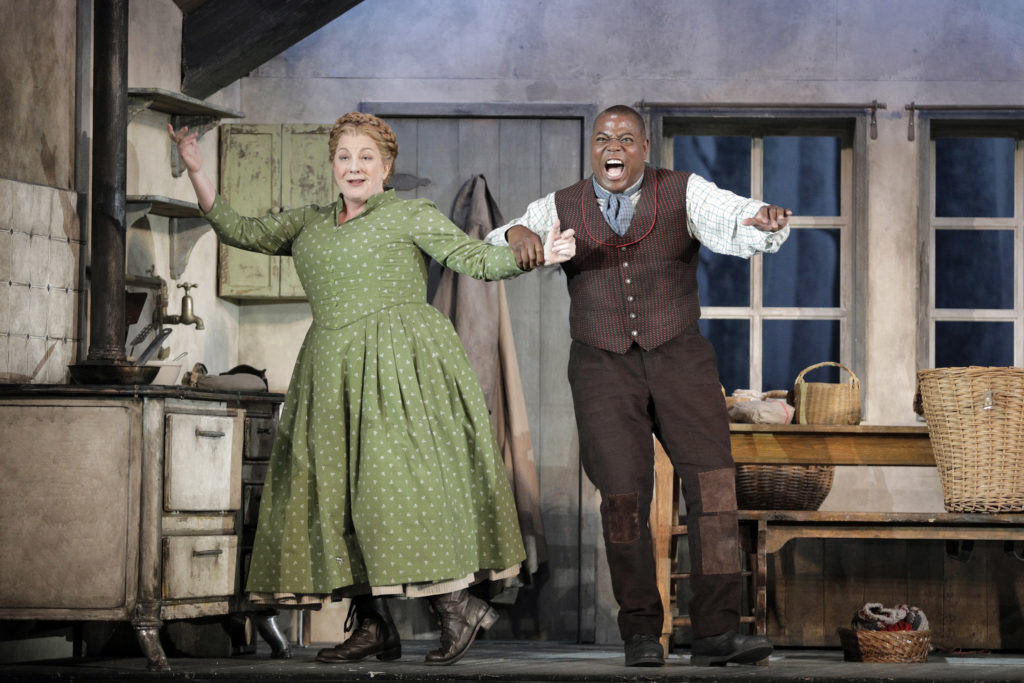 In this production of Hansel and Gretel, Christopher Franklin leads the San Francisco Opera Orchestra and Chorus, and the children's chorus – prepared by Ian Robertson, and comprised of members of the San Francisco Girls Chorus (Artistic Director Valérie Sainte-Agathe) and the San Francisco Boys Chorus (Artistic Director Eric Choate).

Associate stage director is Danielle Urbas, associate designer Ricardo Pardo, Lucy Carter is lighting designer, revival lighting is by Neill Brinkworth, and choreography by Lucy Burge – all making their Company debuts.

San Francisco Opera's production of Hansel and Gretel is sung in English, with English supertitles, and runs at the War Memorial Opera House for eight performances until December 7th. For further information and tickets, visit the San Francisco Opera website.
Information sourced from:
San Francisco Opera program notes