Hot on the heels of San Francisco Symphony's West Side Story in Concert comes news that the Michael Brenner stage production of this Broadway classic has just opened its 2013-14 European tour.  Presented by BB Promotion GmbH, in co-operation with Sundance Productions Inc NY, West Side Story will be on stage in major international centres across Europe until March 2014 – at theatres including the Grimaldi Forum in Monaco, the Dresden Semper Opera House, and Sadler's Wells in London – with performances at the Tel Aviv Opera as well.
Following the 50th anniversary of West Side Story in 2007, this production – featuring the rarely seen original choreography by Jerome Robbins – enjoyed a hugely successful international tour, with sell-out performances delighting critics and audiences alike, in London, Sydney, Tokyo, Beijing and Vienna, culminating, in 2012, at the Théâtre du Châtelet in Paris.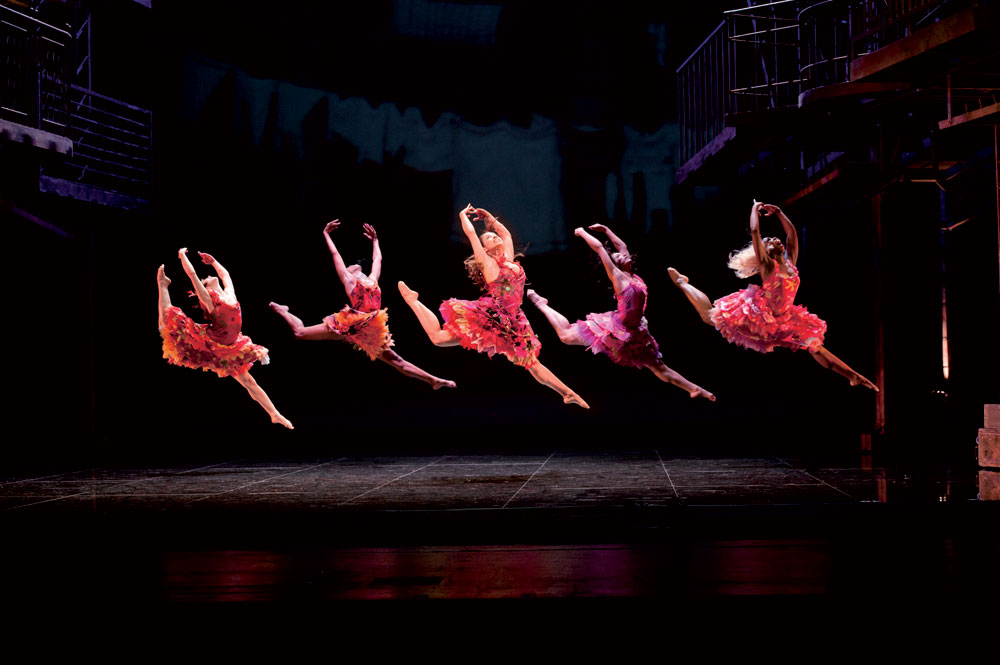 With critics hailing it as "A thrilling, hurtling triumph!" (The Observer, London), "…. a masterpiece of musical theatre" (London's Daily Mail), "Ravishing" (The New Zürcher Zeitung), and "A first-class production" (Le Monde), the show won two Theatregoers' Choice Awards in 2009 – the most coveted theatrical awards in the United Kingdom – and in the same year it was nominated for the Laurence Olivier Award for the Best Musical Revival.
It's not hard to see why West Side Story has retained its phenomenal popularity since it first opened to rave reviews on Broadway in 1957.  "West Side Story is a spiritual work," says director Joey McKneely.  "It is about true love. And each and every one of us carries an aspect of this story within him."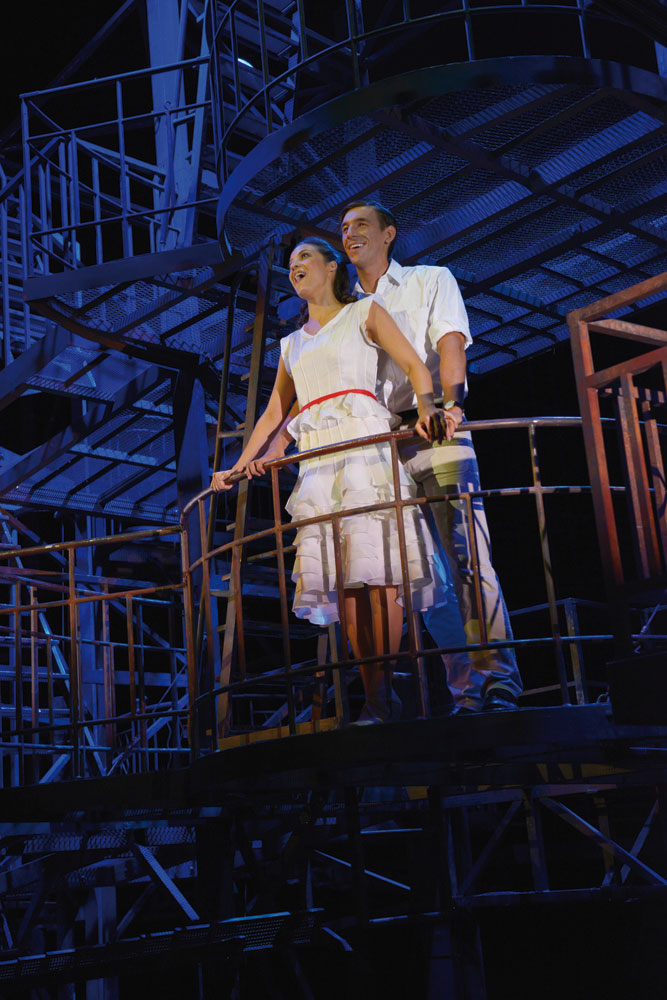 The story of the musical is also as relevant today as it was at the time of its creation, dealing with the lost innocence of young adults, their fears of having to face the adult world – which often seemed incomprehensible and hostile – their aspirations, and their desire to live according to their own rules. With Bernstein's powerful score and timeless melodies breaking new musical ground, Arthur Laurents' laconically direct dialogue, Stephen Sondheim's now legendary lyrics, and Robbins' sensational choreography, the show which set new standards in drama and music back in the 1950s continues to draw crowds the world over.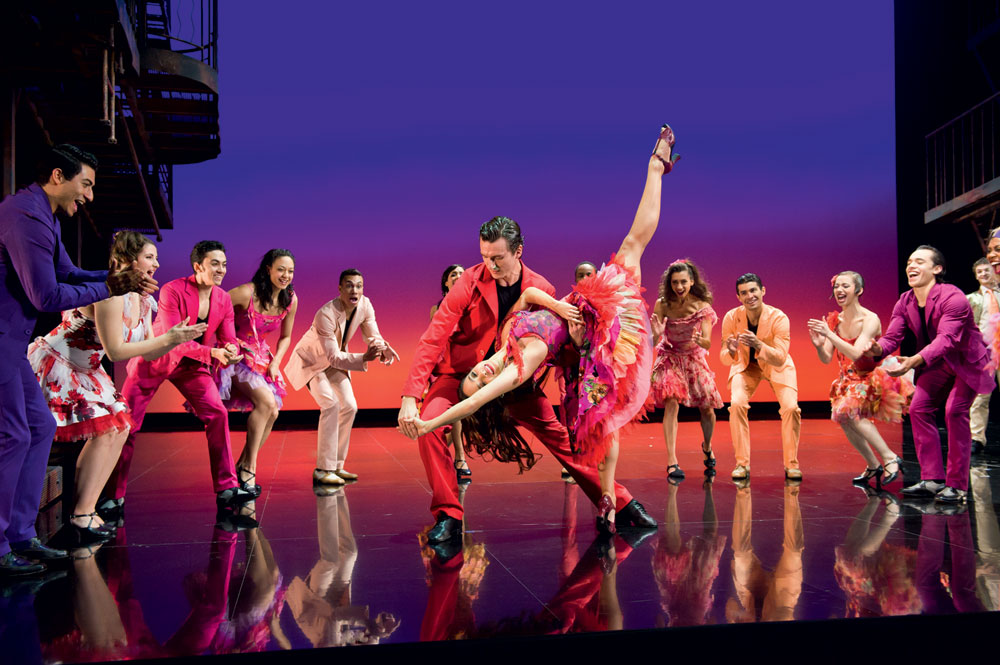 A particular feature of this production is that McKneely presents the choreography just as it appeared at its premiere in New York on 26th September 1957, and which drew the following comments from the New York Herald Tribune's Walter Kerr:  "The radioactive fallout from West Side Story must still be descending on Broadway this morning.  Director, choreographer, and idea-man Jerome Robbins has put together, and then blasted apart, the most savage, restless, electrifying dance patterns we've been exposed to in a dozen seasons."
The performing rights for the original production of West Side Story are subject to strict conditions regarding artistic standards, in accordance with the exacting criteria laid down by Robbins himself – and director and choreographer Joey McKneely, a former apprentice of Jerome Robbins, was one of the few entitled to work on the unique dance vocabulary of this production as based on the vision of its creator – a production which provides the only opportunity in the world to enjoy the choreography in its original form.
Having worked closely with his artistic mentor through the rehearsal period for Jerome Robbins' Broadway in 1989, McKneely knew that, in order to do the work justice, this production would require a new cast of young professional performers. "The story", he says "is about teenagers. Therefore the performers should match them in age as much as possible, for only then do they have the feeling and the energy necessary for these parts. Incidentally, only four characters in the cast are specifically defined as 'adults' – and they do not have dancing parts."
The cast features 36 performers, and extensive auditions are held exclusively in studios on Broadway, with the creative team engaged in a continuous quest for outstanding talent – young artists who are first class vocalists, dancers and actors.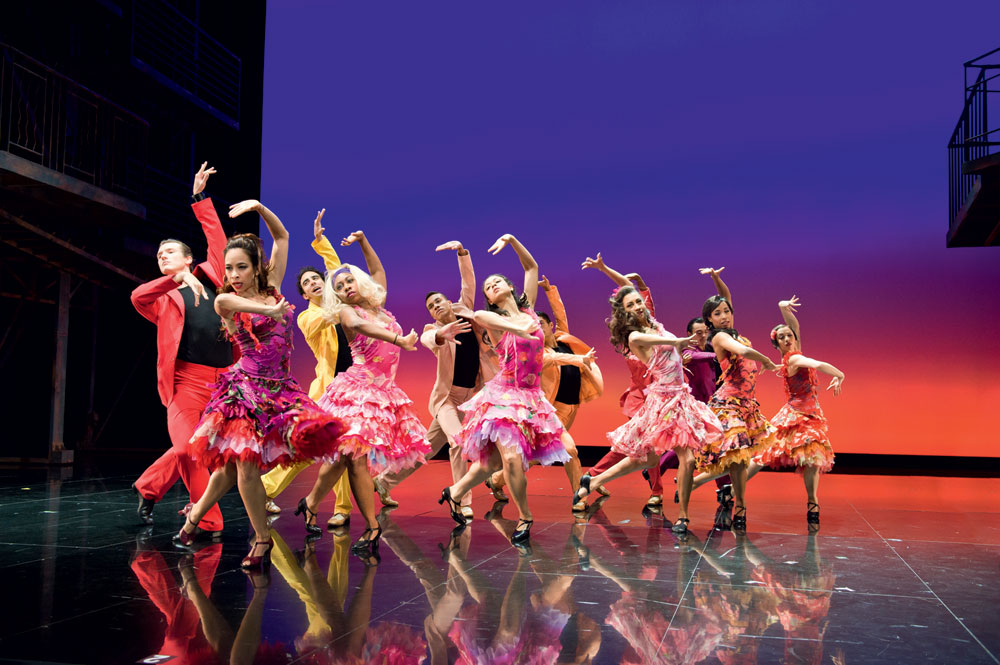 Similar restrictions exist on performing Bernstein's music as well.  Inspired by American jazz, classical and Latin-American music, it requires a particular size of orchestra – no fewer than 24 musicians – to authentically reproduce the quality of sound which Bernstein created.  Musical director for this production is Donald Chan, who met the maestro, and is well versed in these requirements – "a generously cast percussion group with versatile multi-instrumentalists from the US [who] together with a classical strings section, create that original, luscious, 'typically American' sound".
It was Producer Michael Brenner's entrepreneurial courage and vision to bring a first-class production of West Side Story to the international stage which won him the trust of Robbins' and Bernstein's respective rights managers, and who was granted the licence to the work by Music Theatre International, one of the world's leading dramatic licensing agencies specialising in performing rights for Broadway.  According to Freddie Gershon, co-owner and Chief Executive of MTI, and one of the great personalities of Broadway, "The secret of West Side Story is without a doubt the chemistry in the casting. It has to be young and sexy, just like the piece."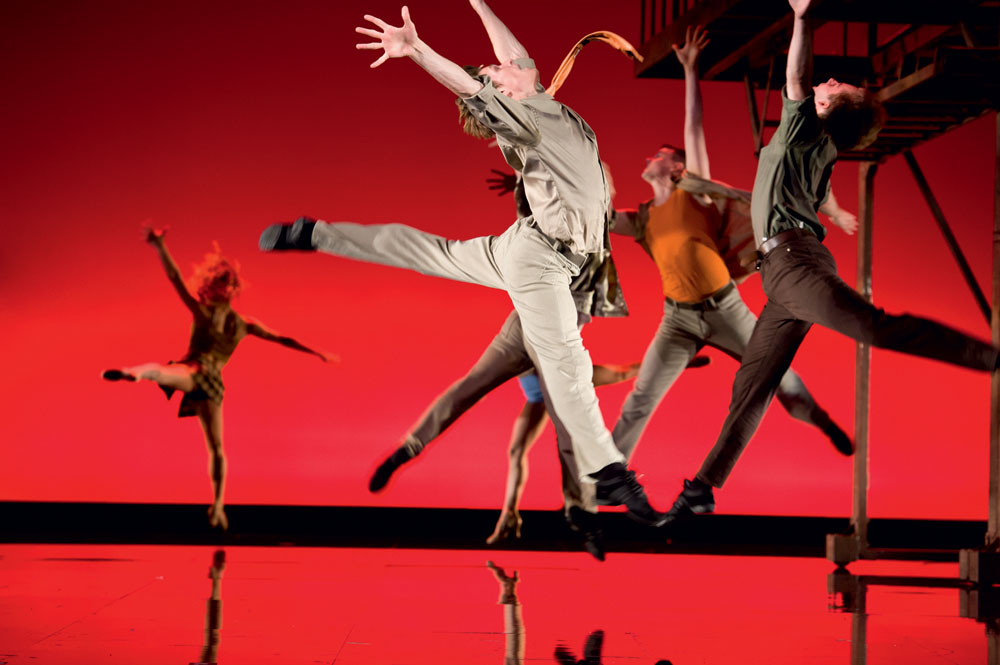 Since appearing in Jerome Robbins' Broadway, Joey McKneely has directed and choreographed productions of West Side Story throughout the world. He was also the Reproduction Choreographer for the new Broadway Revival directed by Arthur Laurents.  Joey's choreographic debut on Broadway was Smokey Joe's Cafe, followed by The Life, Twelfth Night at Lincoln Center, The Wild Party, and The Boy From Oz starring Hugh Jackman.  He has earned two Tony Award Nominations, two Outer Critics Circle Nominations, an NAACP Image Award, and an LA Ovation Award.
He has also directed and choreographed US tours of productions which include Thoroughly Modern Millie, Annie Get Your Gun, Crazy For You, and Smokey Joe's Cafe, in addition to numerous musicals in Japan, and the world premiere of Love U, Teresa in China.  Joey McKneely's choreographic works for ballet include  American in Paris / Rhapsody in Blue for Bordeaux National Opera, and Il Principal de Youth at La Fenice in Venice.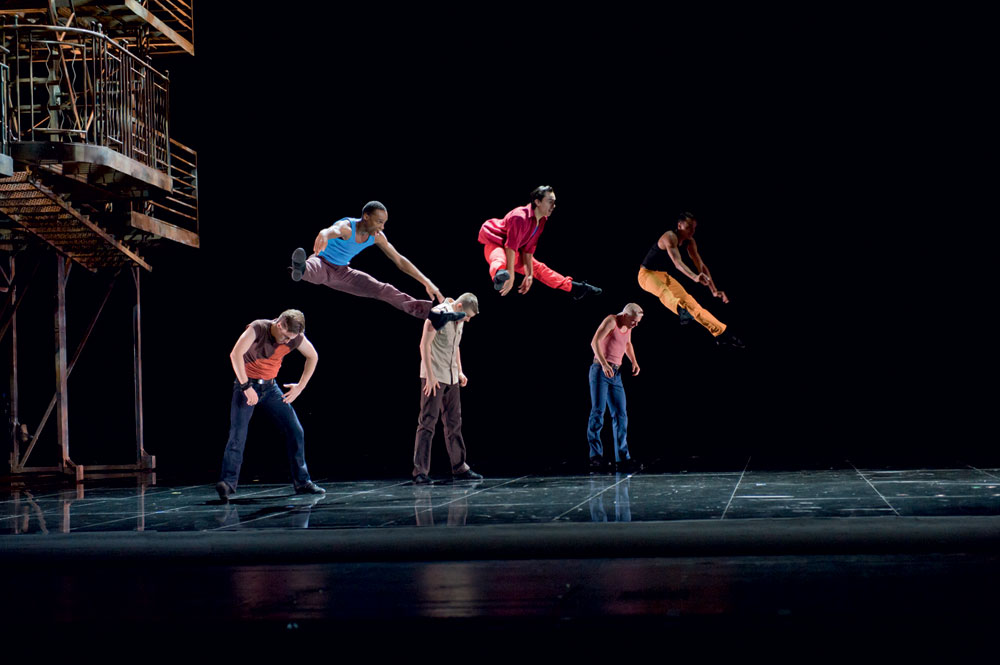 Musical Supervisor and Conductor Donald Chan has served as musical director for more performances of West Side Story than any other conductor, including special productions in 2000 and 2003 for La Scala Opera Company in Milan.  He has worked as conductor, music director and composer with some of the most respected names in American music, and some of the most influential works of American musical theatre, including Cabaret , Kiss of the Spider Woman, The Pirates of Penzance and Phantom of the Opera.  Maestro Chan has also worked with prestigious organisations such as the American Conservatory Theater, Cleveland Opera, Seattle Opera, and Seattle Repertory Theatre, and served for 12 years as music director of the historic St Louis Municipal Opera, the largest theatre in the United States.  He has collaborated with stars such as Gene Kelly, Ethel Merman, Chita Rivera, Carol Lawrence, Joel Grey, Len Cariou, Sid Ceasar and Martha Graham.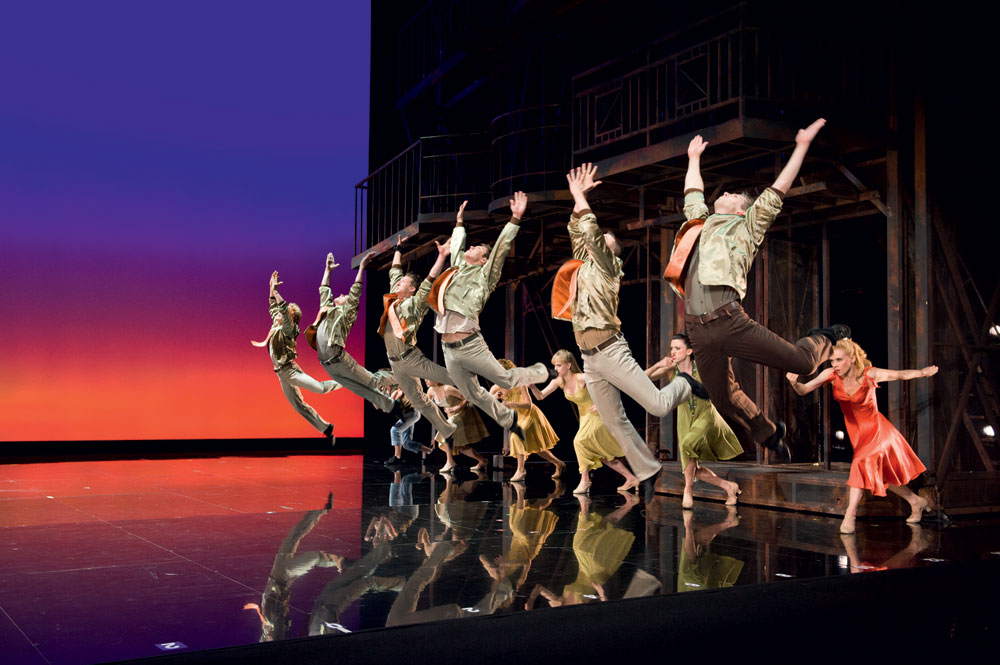 For more information on this production of West Side Story please visit www.westsidestory.de, and to see the touring schedule and details re ticketing, please follow this link.  For details of performances in the United Kingdom, aside from those at Sadler's Wells, please follow this link.
All photographs by  Nilz Böhm
Sources:
BB-Promotion GmbH
Amanda Vaill – 'Somewhere – the life of Jerome Robbins'