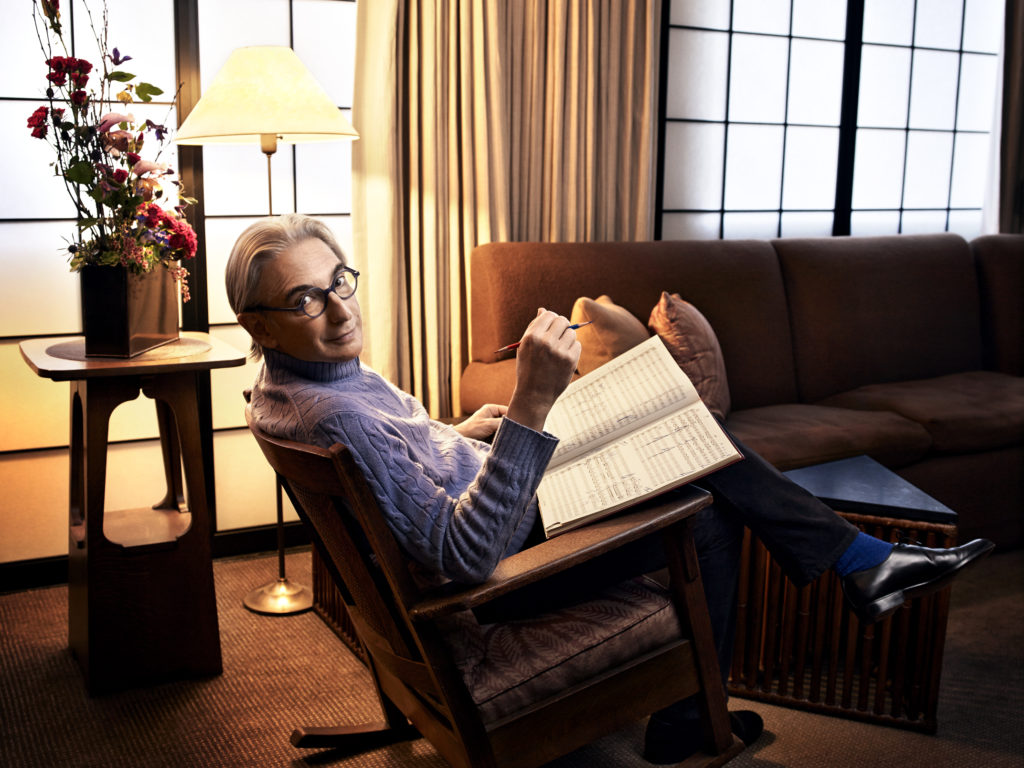 The San Francisco Symphony is dedicating the month of June to an online tribute to the truly remarkable Michael Tilson Thomas who retires as Music Director of the Symphony at the end of the month, after a hugely successful 25-year tenure.
MTT, as he's affectionately known, has been an inspiration for countless music lovers, recent and long-term converts, and scores of young people, in his quest to take classical music to as wide a national and international audience as possible, and to demonstrate the sheer pleasure that it brings to all who love it.
This virtual tribute to MTT takes the form of an online cavalcade of celebratory milestones in the unique history of his relationship with the Symphony – regarded as one of the most productive artistic partnerships in the world of the orchestra – and includes audio recordings, videos, photographs and personal memories sourced from the orchestra's archives.
To participate in this amazing reflection of MTT's partnership with the Symphony, visit sfsymphony.org/MTT25 – where you can also sign up for regular updates. Each day focuses on a specific season of MTT's tenure, and already you can see content covering the 1995-96, 1996-97, 1997-98 and 1998-99 seasons, and every day more content – highlighting achievements, milestones and relationships – will be posted on the site, until June 28th.
You can also see the growing number of tributes already posted on the Public Memory Wall, and if you'd like to post your own, you can do so on Facebook, Twitter or Instagram, using the hashtags #MTT25 and #MTTXXV.
Every day, this website will also feature a recording relevant to each season – available for streaming for the first time. The work from the 1995-96 season is Schumann's Symphony No 8 – recorded in December 1995 – and that from the 1996-97 season is a recording from the archives of the world premiere of Solus for Thirty Violins, by former SF Symphony Assistant Concertmaster Mark Volkert, recorded in October 1996. The 1997-98 choice is Carl Ruggles' Sun-treader, recorded in September 1997, and that for 1998-99 is Gordon Getty's Annabel Lee, recorded in October 1998.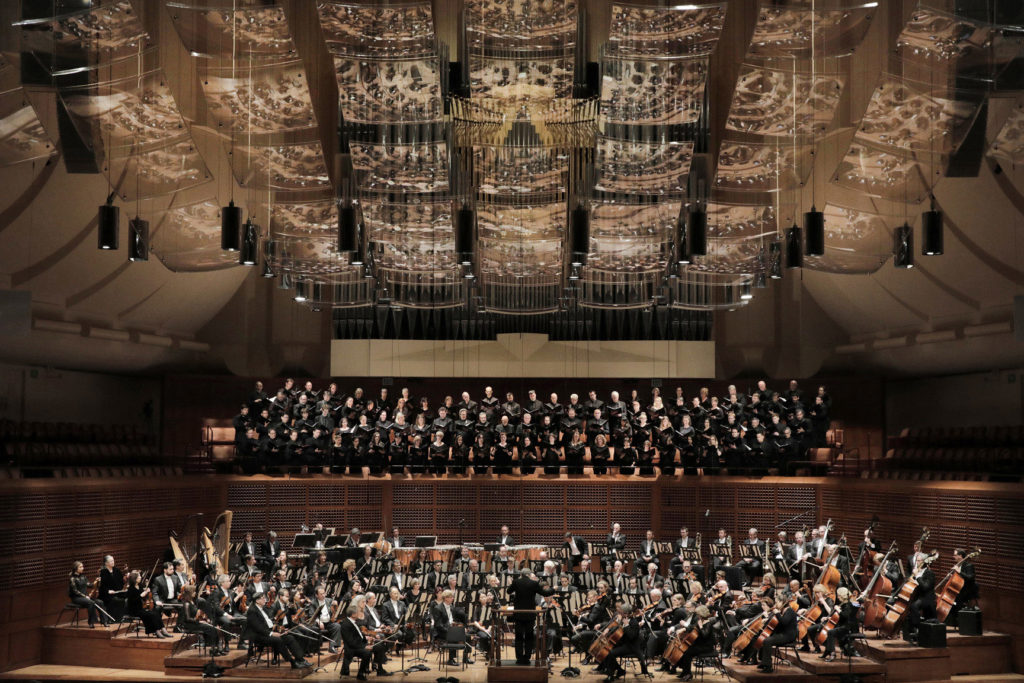 During the month of June, Classical KDFC, the Bay Area's classical radio station, will broadcast a daily program entitled MTT Time – featuring live performance recordings by MTT and the SF Symphony from each year of his tenure as Music Director. Hosted by KDFC's Rik Malone, they will also feature interviews with MTT from his home. The broadcasts will air every day at 3.00 pm on Classical KDFC for listeners in the Bay Area, and on www.kdfc.com they will be available for on demand streaming for 21 days following the broadcast.
Also for Bay Area audiences, The San Francisco Chronicle's Datebook will mark this occasion with special coverage on datebook.sfchronicle.com. The project launches on June 10th, and the print package will be available on June 14th.
The Symphony will mark Father's Day on June 21st with the release of a special video recording of a new song which MTT composed in March of this year. Entitled Whistle Tune, it was inspired by a melody which the composer used to whistle with his father Ted, and will be performed by members of the Symphony filmed in their homes. This unusual performance will be available to view on the Symphony's YouTube page – YouTube.com/SFSymphony.
This celebration of Michael Tilson Thomas' partnership with the San Francisco Symphony also includes the release of a new album on the SFS Media label on June 26th. There are two works on the album, both composed by MTT – From the Diary of Anne Frank and Meditations on Rilke, marking his first composition for the Symphony and also his latest.
From the Diary of Anne Frank – the earlier of the two compositions – is a narration of extracts from the diary written by the young Anne Frank whilst in hiding during the Nazi occupation of The Netherlands during the Second World War. MTT set these extracts to a piece of music, commissioned by UNICEF, which he composed for his friend and UNICEF ambassador, Audrey Hepburn, to whom the work was dedicated. Narration on this recording is by American soprano Isabel Leonard, and it was recorded live at Davies Symphony Hall in November 2018.
The second work featured on this album, Meditations on Rilke, is a musical setting of poems by the Bohemian-Austrian novelist and poet, Rainer Maria Rilke (1875–1926), who was regarded as one of the most lyrical of German-language writers. This song cycle is performed by the Symphony's Artist-in-Residence, mezzo-soprano Sasha Cooke, and bass-baritone Ryan McKinny, and recorded at a live performance at Davies Symphony Hall in January of this year.
This album will be available for download in high quality, 24-bit/192kHz Studio Master, for streaming via all major retailers worldwide on June 26th, and in 5.1 surround-capable SACD on July 17.
Also available on June 26 is a new short-form documentary video about both of these compositions, featuring commentary from MTT, Isabel Leonard and Sasha Cooke, and live performance footage. For more information, program notes, performance video footage, and for commentary from MTT, visit sfsymphony.org/tilsonthomas, where the album is now available to pre-order.
The culmination of this virtual tribute to MTT takes place on June 28th, at 5.00 pm PDT, with MTT25: An Online Tribute Event for Michael Tilson Thomas. Hosted by Audra McDonald and Susan Graham, it will feature personal stories and performances by an impressive line-up of guest artists, friends and musical colleagues of MTT's, including members of the San Francisco Symphony and Chorus. This event will be streamed free of charge in a special YouTube Premieres event on the Symphony's YouTube page YouTube.com/SFSymphony, and for international audiences unable to watch the initial broadcast, it will be available to view the following day.
Although the San Francisco Symphony is bidding farewell to a truly gifted and wonderfully creative Music Director, MTT will become Music Director Laureate of the Symphony – and his many fans will be delighted to know that he'll still be seen on the podium of Davies Symphony Hall.
Information sourced from San Francisco Symphony program notes.
Read more about Michael Tilson Thomas on his website