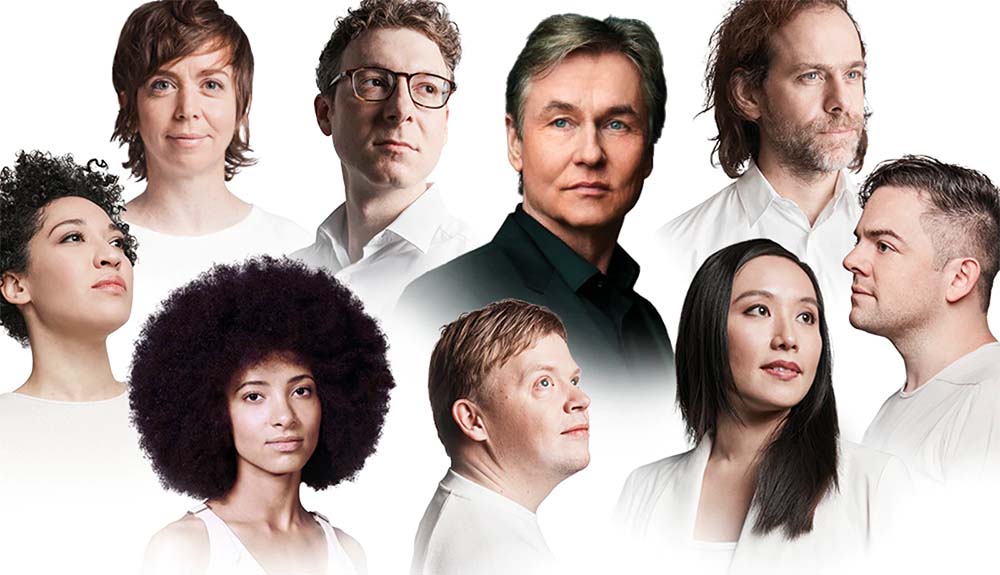 The San Francisco Symphony – never known to lag behind in creativity – and its new Music Director, Esa-Pekka Salonen, present a digital concert, introducing eight newly-instated Collaborative Partners, and a specially commissioned work by Nico Muhly.
The hour-long performance, Throughline: San Francisco Symphony—From Hall to Home, takes its title from the work commissioned for this occasion – Throughline by American composer and collaborator Nico Muhly.
Forward-thinking Music Director Esa-Pekka Salonen is engaged on a mission to make classical music relevant to the 21st century with the employment of digital and technological innovation – which makes him well placed to present this virtual performance. Formerly Music Director of the Los Angeles Philharmonic, where he now serves as Conductor Laureate, he is Principal Conductor and Artistic Advisor for London's Philharmonia Orchestra, having been instrumental in establishing the award-winning RE-RITE and Universe of Sound installations – giving audiences access to the orchestra through audio and video projection – and he was involved in the development of The Orchestra, an app for iPad, providing a unique insight into eight symphonic works. Maestro Salonen is also the Artist in Association at the Finnish National Opera and Ballet, and the cofounder of the annual Baltic Sea Festival.
The main work of the performance, Nico Muhly's Throughline, was written specifically for a digital medium. Conducted by the composer, it features all eight of the Symphony's new Collaborative Partners – soprano Julia Bullock, violinist Pekka Kuusisto, pianist Nicholas Britell, flutist Claire Chase, electric guitarist Bryce Dessner, jazz vocalist Esperanza Spalding, and AI entrepreneur Carol Reiley – all filmed in different locations around the world.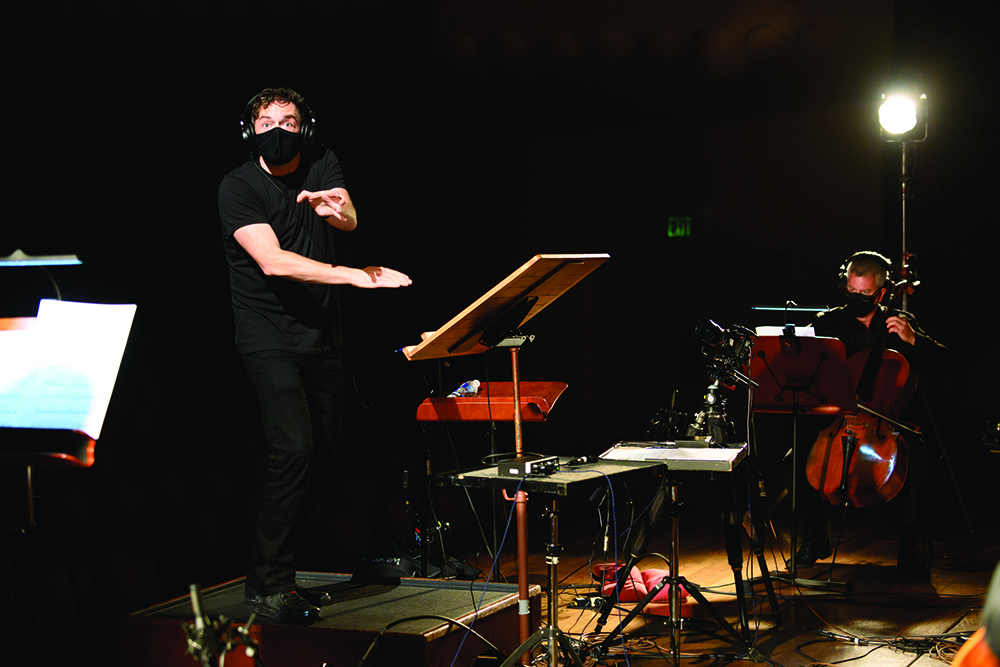 Nico Muhly has received commissions from institutions such as The Metropolitan Opera, Carnegie Hall, Los Angeles Philharmonic, Tallis Scholars and St John's College, Cambridge, and among the artists with whom he has collaborated are Benjamin Millepied and Sufjan Stevens. His works for the concert stage include the 2017 opera, Marnie, premiered by English National Opera, and staged by the Metropolitan Opera the following year, and he has written the scores for the Broadway revival of The Glass Menagerie and the Academy Award-winning film, The Reader.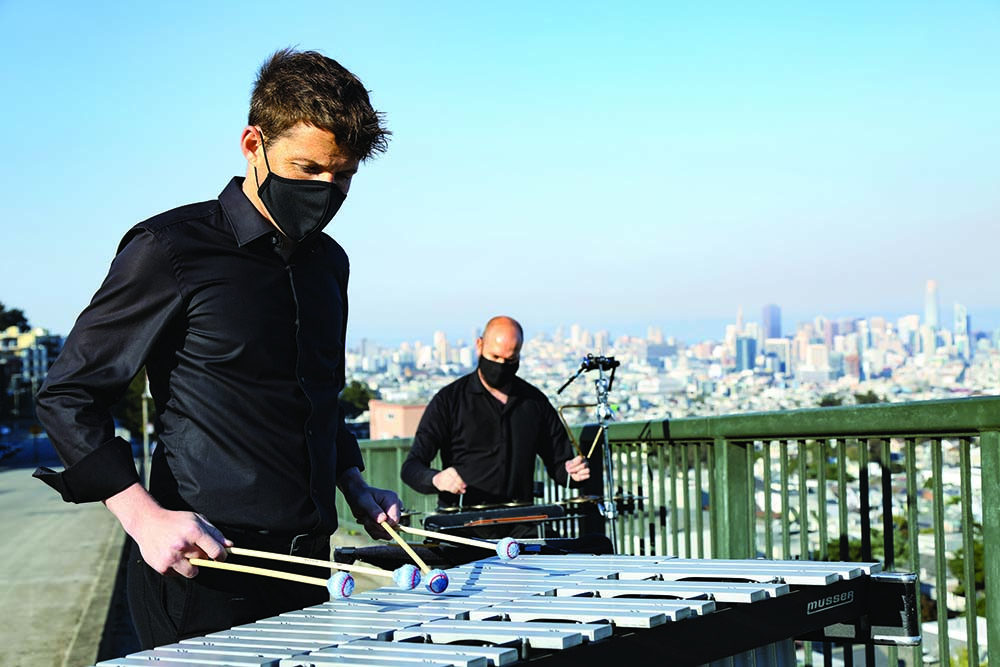 This digital performance opens with Fear/Release by 2019 Pulitzer Prize-winner Ellen Reid – a work written for the Los Angeles Percussion Quartet. It's followed by John Adams' Shaking and Trembling, the first movement from one of his most frequently performed works, Shaker Loops, with musicians from the San Francisco Symphony led by Esa-Pekka Salonen. Kev Choice performs his own composition Movements, featuring AÏMA the DRMR – another SF Symphony commission which was recently released as part of the Symphony's CURRENTS series – and, in a nod to tradition, there's the Allegro con brio from Beethoven's String Quartet No 11 in F minor, Opus 95.
Throughline: San Francisco Symphony—From Hall to Home will broadcast locally on November 14 on KQED Public Television at 7.00 pm PST, and the performance will simultaneously stream worldwide at sfsymphony.org, where it will remain free to view for an indefinite period. The program will re-broadcast on NBC Bay Area on Monday, November 30 at 7pm PST.
Information sourced from:
San Francisco Symphony program notes