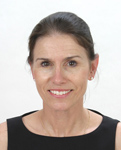 ArtsPreview is a showcase for the performing arts, featuring items on forthcoming productions taking place in major https://www.cialispascherfr24.com/commander-tadalafil-100-gb/ centres around the world.
The editor, Gilly Lloyd, is a freelance journalist with a particular interest in the arts and culture.  She has been writing on a wide range of topics for a number of years – in the United Kingdom, in France and in San Francisco.  She is a current contributor to Riviera Buzz, an online lifestyle magazine for the Côte d'Azur.
As Culture Correspondent for the London City Airport magazine, Gilly was able to indulge her love of the performing and creative arts in a series of articles featuring performances and exhibitions in some of the major capitals of Europe. She also contributed to the Culture section of Harrods Estates Magazine.
A published author, she wrote a chapter for The Golden Jubilee & Coronation Commemorative Album on the role of the Millennium Commission in the millennium celebrations, was the lead writer for a coffee-table book entitled Monaco and the Sea, which covered all aspects of life in the Principality, including a section on the Monte Carlo Ballet, and in The Most Unlikely Globetrotters she chronicled the journey she undertook with three rescued dogs from Turkey to the South of France, and ultimately to San Francisco.
Gilly can be contacted at gilly@artspreview.net.