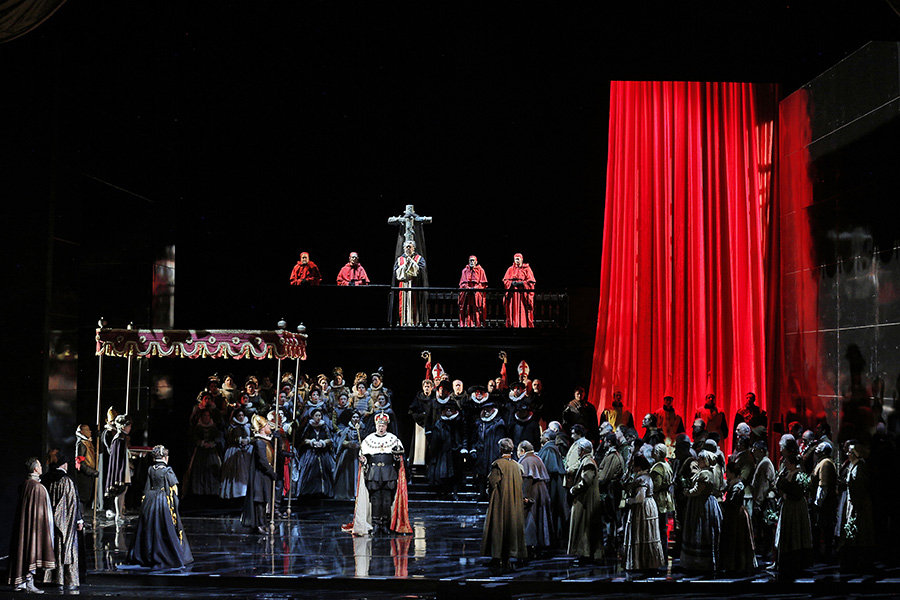 San Francisco Opera continues its Opera is ON series of productions with an online performance of Verdi's historic drama, Don Carlo. This story of passion and betrayal, of conflict between father and son, of political intrigue, heartbreak and devotion, is set against the grandeur of the 16th century Spanish court. It stars American tenor Michael Fabiano in the title role, with Puerto Rican soprano Ana María Martínez as his beloved, Princess Elisabetta.
Verdi's five-act opera Don Carlos was completed in 1867, and set to a French-language libretto by Joseph Méry and Camille du Locle, based on Friedrich Schiller's 1787 play Don Karlos, Infant von Spanien. The opera was commissioned and produced by the Théâtre Impérial de l'Opéra, Paris, and premiered at the Salle Le Peletier on 11 March 1867.
The opera was then translated into Italian as Don Carlo, in the first of a number of revisions set to both French and Italian librettos. This production by San Francisco Opera is Verdi's 1886 Italian rewrite, known as the Modena version.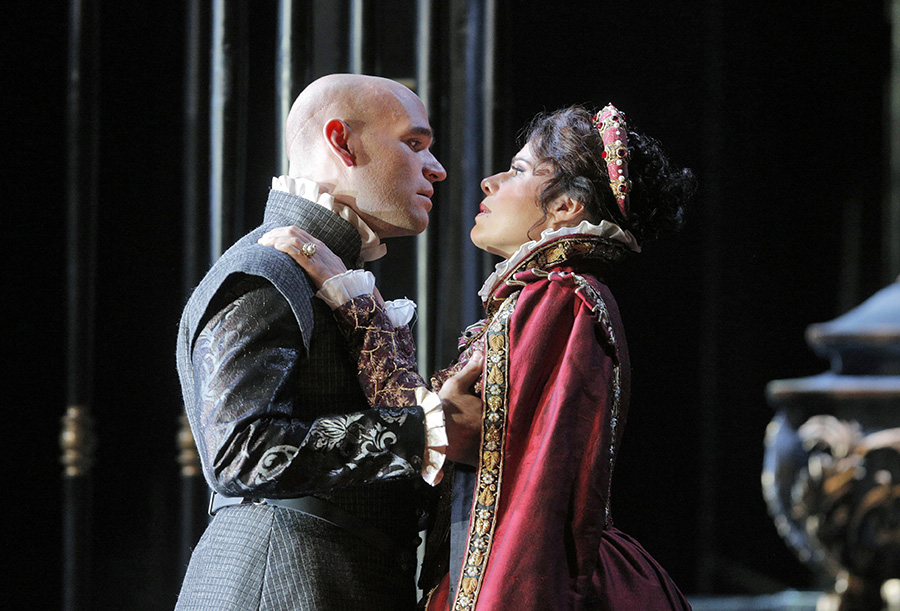 Although the work – set in France and Spain between 1567 to 1568 – features actual historical figures, the plot is largely fictional. Don Carlo is the son of King Philip II of Spain – sung by German bass René Pape – and is therefore heir to the Spanish throne. Carlo is in love with Princess Elisabetta, but his hopes of marrying her are thwarted by his father, who – as part of a peace treaty signed with France – takes Elisabetta as his own wife. Undaunted, Carlo comes up against the conspiracies and intrigues of the royal court, and even falls foul of the Spanish Inquisition, but ultimately he has to make a choice between loyalty and love.
Polish baritone Mariusz Kwiecień is Carlo's close friend Rodrigo, Marquis of Posa, and Bulgarian mezzo-soprano Nadia Krasteva – in her Company debut – is Princess Eboli.
In a revival of his 1998 production for the Company, Emilio Sagi directs this production of Don Carlo, filmed at San Francisco's War Memorial Opera House in 2016. Design is by Zack Brown, with lighting by Gary Marder, and direction for the screen is by Frank Zamacona.
The San Francisco Opera Orchestra and Chorus (Chorus Director Ian Robertson) are conducted by the Company's former Music Director Nicola Luisotti.
San Francisco Opera's Don Carlo is performed in Italian with English subtitles. It is available to view from 10.00 am (Pacific) on Saturday, April 17, until 11.59 pm on the following day. For further information and details on how to view Don Carlo, visit the San Francisco Opera website.

Information sourced from:
San Francisco Opera program notes