'Shostakovich Trilogy' – a welcome return to San Francisco Ballet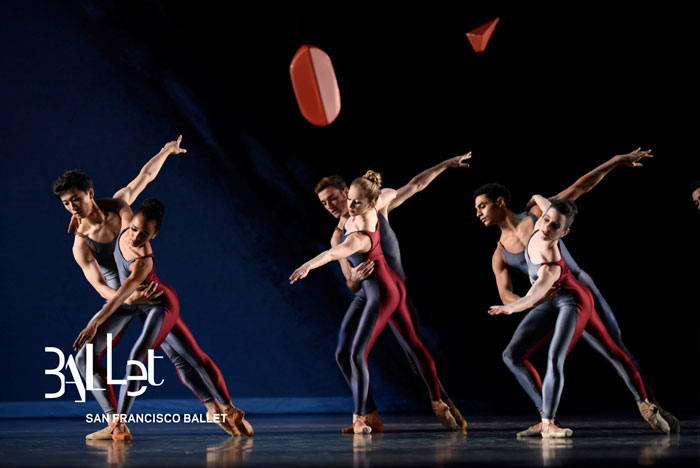 The San Francisco Ballet 2019 Season draws to a dramatic close this month with Alexei Ratmansky's fabulous and highly successful Shostakovich Trilogy – a work which earned the choreographer his second Prix Benois de la Danse in 2014, and the work which will open San Francisco Ballet's London season at Sadler's Wells at the end of May. Read more ….
James Ehnes plays Bruch with Marek Janowski & the San Francisco Symphony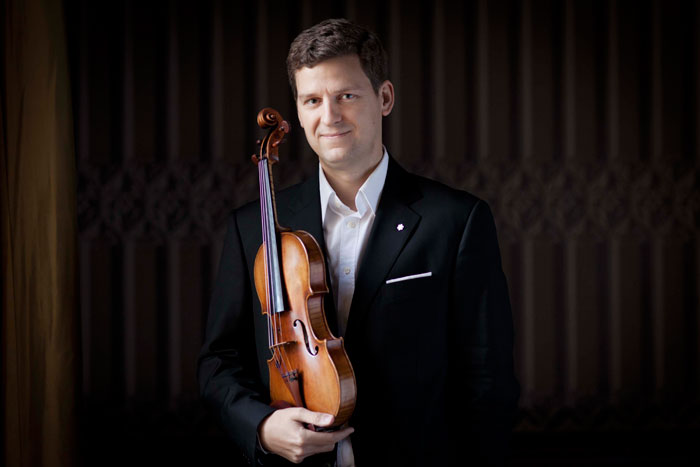 Violinist James Ehnes is the guest artist in this week's San Francisco Symphony performances, led by Marek Janowski. Read more ….
San Francisco stages A Performance for Paris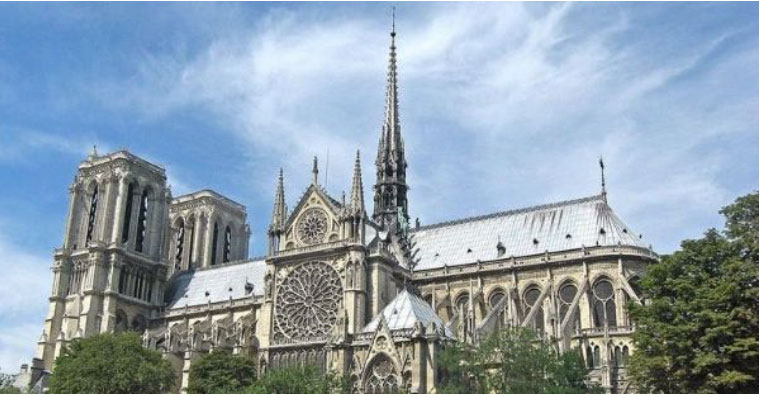 The city of San Francisco will stand in solidarity with Paris in a special concert to be held at Grace Cathedral on Monday, April 29th. Read more ….
Grimaud plays Beethoven with SF Symphony
The San Francisco Symphony plays host to two exciting guests artists this week – American conductor James Gaffigan, and French pianist Hélène Grimaud. Read more ….
San Francisco Ballet shows its versatility
San Francisco Ballet produces a fascinating display of dance this week, as it opens the second and third programs of its 2019 season – presenting six ballets which highlight the versatility of the Company's dancers, and illustrate the wealth of diversity in its repertoire. Read more ….
MTT leads SF Symphony with Shaham, Mackey World Premiere & Tchaikovsky
Michael Tilson Thomas leads the San Francisco Symphony this week in a program which includes a performance by Gil Shaham of the Prokofiev Violin Concerto No 1, the World Premiere of a new work by Steve Mackey, , and Tchaikovsky's magnificent Symphony No 4. Read more …
SFJAZZ honors Chucho Valdés at Gala Concert
SFJAZZ is in celebratory mood this week – and that means a barnstorming party is on the way – because on January 31st, the Jazz Center throws open its doors for its annual Gala Concert! Read more ….
San Francisco Ballet celebrates 150 years of 'Don Quixote'
Joyful, lively and colorful, with dazzling choreography and a wonderfully melodic score by Ludwig Minkus, Don Quixote deservedly holds a place as one of San Francisco Ballet's most popular productions – and this year the ballet celebrates its 150th anniversary. Read more ….
Salonen leads first concert as San Francisco Symphony's Music Director Designate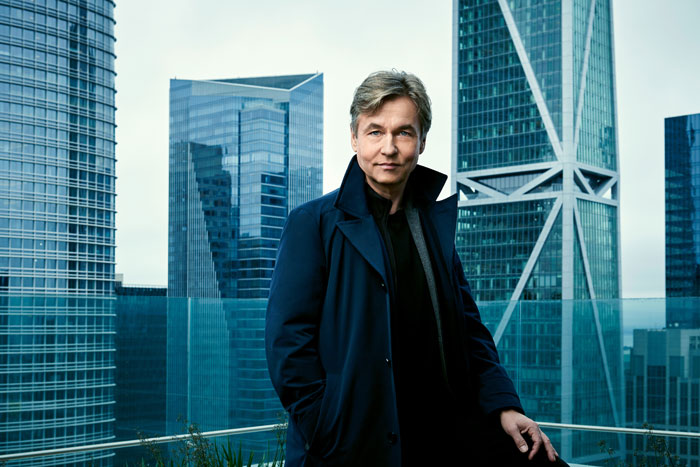 Met Opera's new production of 'La Traviata' on cinema screens
In his first Live in HD transmission as the Metropolitan Opera's Music Director, Canadian conductor Yannick Nézet-Séguin leads a new production of Verdi's La Traviata for the Met, to be screened live in cinemas and performing arts centers worldwid. Read more ….
Capuçon and Thibaudet in recital for San Francisco Symphony
Two fabulous French artists descend on Davies Symphony Hall on Sunday. Gautier Capuçon and Jean-Yves Thibaudet are in recital – as guests of the San Francisco Symphony – for one performance only. Read more ….
'Mary Poppins' – family fun for the festive season at San Francisco Playhouse
For the Festive Season, the San Francisco Playhouse presents a popular family musical – Mary Poppins – the story of the "practically perfect" nanny who brings order, a touch of magic, and more than a dose of common sense to the London household of George and Winifred Banks. Read more ….
San Francisco Opera presents West Coast premiere of 'It's a Wonderful Life'
There can be few filmgoers or TV viewers who've not heard of Frank Capra's 1946 classic film, It's a Wonderful Life – and since 2016, this uplifting and inspirational story has also found its way into the opera repertoire, thanks to composer Jake Heggie and librettist Gene Scheer. These gifted artists premiered their work at Houston Grand Opera two years ago, and San Francisco Opera is now staging the West Coast premiere of It's a Wonderful Life at the War Memorial Opera House. Read more …..
MTT & San Francisco Symphony celebrate the unifying power of music
San Francisco Symphony Music Director, Michael Tilson Thomas, leads the Symphony this week in a program both poignant and celebratory, the first of two programs marking the 70th anniversary of the United Nations' Universal Declaration of Human Rights. Read more ….
Bolshoi Ballet's 'La Sylphide' to be screened worldwide
La Sylphide – one of the world's oldest surviving ballets – opens the new Bolshoi in Cinema season this weekend, with a screening of Johan Kobborg's highly acclaimed staging of this romantic work, which has become synonymous with the name of Danish ballet master August Bournonville. Read more …..
Hrůša leads San Francisco Symphony in works by Shostakovich, Borodin & Bartók
Jakub Hrůša leads the San Francisco Symphony in a program of works by Shostakovich, Borodin and Bartók. The guest artist in the Shostakovich Violin Concerto is Karen Gromyo. Read more ….
Cristian Măcelaru and Ray Chen guest with San Francisco Symphony
Romanian conductor Cristian Măcelaru takes up the baton at Davies Symphony Hall this week to lead the San Francisco Symphony and violin virtuoso Ray Chen in a performance of Édouard Lalo's vibrant and tuneful Symphonie espagnole.
Marc Albrecht makes US debut in San Francisco Opera's 'Arabella'
German conductor, Marc Albrecht, noted interpreter of Strauss operas, leads the San Francisco Opera Orchestra, Chorus and cast, in his debut performance in the United States this week, directing the Company's new production of Richard Strauss' romantic opera, Arabella. Read more
Honeck leads San Francisco Symphony and Truls Mørk
Returning from a highly successful East Coast tour, the San Francisco Symphony resumes its Davies Symphony Hall schedule this week under the baton of Austrian conductor Manfred Honeck. Maestro Honeck will conduct a two-work program of music by Prokofiev and Dvořák – Prokofiev's Sinfonia concertante, and the Symphony No 8 by Antonin Dvořák. The guest soloist is virtuoso Norwegian cellist Truls Mørk. Read more ….
New Production of Puccini's 'Tosca' for San Francisco Opera
Opening at the War Memorial Opera House this week, San Francisco Opera's new production of Tosca stars Italian soprano Carmen Giannattasio in the title role, with tenor Brian Jagde as Cavaradossi, and baritone Scott Hendricks as Baron Scarpia. Read more ….
San Francisco Playhouse opens new season with Sandbox Series World Premiere
The 2018-19 season at San Francisco Playhouse opens this week, with a play which had its World Premiere last season in the Playhouse Sandbox Series – its new works program. Christopher Chen's You Mean To Do Me Harm proved during this run that it had what it takes to move to Mainstage at the Playhouse, delivering the Bay Area playwright's dream of having a play produced there. Read more ….
San Francisco Opera's Fall Season continues with Donizetti's 'Roberto Devereux'
San Francisco Opera goes back to the Tudor period in history for the second production of the Fall Season – Gaetano Donizetti's Roberto Devereux. It opened on Saturday evening, and continues its run on Tuesday, September 11th. Roberto Devereux is the third in what's known as Donizetti's 'Tudor Trilogy' – preceded by Anna Bolena and Maria Stuarda – although the operas were apparently not designed as such. Read more …
San Francisco Opera's Weekend of Celebrations
The launch of the San Francisco Opera Season is always a grand affair – three consecutive days of festivities starting with the annual Opera Ball and the opening production of the Fall Season on Friday, another first night on Saturday, and the annual free Opera in the Park on Sunday, featuring some of the conductors and soloists who'll be seen throughout the Season. Read more ….
SFJAZZ launches 2018-19 Season with
Cécile McLorin Salvant & Sullivan Fortner
At SFJAZZ they don't do anything by halves, and to prove the point, the opening performance of their 2018-19 Season features the fabulous artistry of Cécile McLorin Salvant – lauded as one of the most distinctive and gifted jazz vocalists of her time – and piano virtuoso Sullivan Fortner, considered one of the top jazz pianists of his generation. Read more ….
Gala Concert opens San Francisco Symphony's
2018-19 Season
With three season openings on three consecutive nights – at San Francisco Symphony, SFJAZZ and San Francisco Opera – the City by the Bay is definitely the place to be next week! Read more ….
Former San Francisco Ballet soloist honored with Princess Grace Award
San Francisco Ballet and the San Francisco Ballet School have recently received some exciting news. Dana Genshaft – a former soloist with the Company, and now a faculty member of the Ballet School – has been honored with a Princess Grace Award in Choreography. Read more …..
I