Josefowicz plays Adams' 'Scheherazade.2' with MTT & San Francisco Symphony
In the second concert devoted to the celebration of John Adams' 70th birthday, Michael Tilson Thomas and the San Francisco Symphony are joined by violinist Leila Josefowicz for a performance of Adams' Scheherazade.2, followed by MTT and the Symphony's Grammy-winning interpretation of a suite from Prokofiev's gorgeous ballet music for Romeo and Juliet.   Read more ….
Ted Hearne's 'The Source' opens at SF Opera Lab
San Francisco Opera opens Season Two of its SF Opera Lab programs this week with a contemporary oratorio, The Source, by composer Ted Hearne – a work which has as its subject the dramatic 2010 release by US Army Private Manning of hundreds of thousands of classified documents to WikiLeaks.  Read more ….
San Francisco Ballet presents North American premiere of Scarlett's 'Frankenstein'
Lovers of ballet in San Francisco are to be treated to a new full-length work this week – San Francisco Ballet's production of Frankenstein, by British choreographer Liam Scarlett. A co-production with The Royal Ballet, Frankenstein was inspired by Mary Shelley's 1813 Gothic novel, Frankenstein: or, The Modern Prometheus, and the ballet received its world premiere at The Royal Opera House, Covent Garden, in May last year. This week, San Francisco Ballet brings the North American premiere to the War Memorial Opera House.   Read more ….
San Francisco Symphony celebrates John Adams at 70
John Adams, contemporary and 'post-minimalist' (his phrase) composer turns 70 this week. One of America's best known and most frequently performed composers, Adams has enjoyed a long-term relationship with the San Francisco Symphony – the longest partnership he has had with a leading international orchestra during his career, and one which strengthened over the years as he became an internationally known and highly respected composer.   Read more …..
A church in turmoil at San Francisco Playhouse
Never discuss politics or religion with friends, they say – but if Lucas Hnath's play, The Christians, is anything to go by, you should avoid discussing the fundamentals of religion in church as well, particularly beliefs and how they're interpreted!   Read more …
San Francisco Ballet toasts a trio of Modern Masters
San Francisco Ballet's second program of the new season is every bit as diverse as the first. Another triple bill, it features two works which were seen in the 2016 season – Alexei Ratmansky's Seven Sonatas and William Forsythe's Pas/Parts. Completing the triptych is Optimistic Tragedy, a world premiere by Choreographer in Residence, Yuri Possokhov.   Read more ….
San Francisco Ballet celebrates 'The Joy of Dance'
San Francisco Ballet opened its 2017 season in celebratory style this week, with a program entitled The Joy of Dance.  A triple bill, it features  three diverse works – by Artistic Director and Principal Choreographer Helgi Tomasson, by Czech choreographer Jiří Bubeníček and by New York City Ballet's Justin Peck.   Read more ….
Bringuier and Thibaudet guest with San Francisco Symphony
The San Francisco Symphony hosts two widely acclaimed and very welcome French artists to Davies Symphony Hall this week – pianist Jean-Yves Thibaudet and conductor Lionel Bringuier, each in his own right a star turn – with a program of music by Kodály, Ravel and Beethoven.  Read more ….
SFJAZZ celebrates opening of 5th Anniversary Season
SFJAZZ is pulling out all stops this week as it launches its 5th Anniversary Season with a series of star-studded concerts.  The celebrations open with a Gala Concert honoring Zakir Hussain, followed by four concerts with the theme 'traditions in transition' – each curated by a different jazz celebrity, and each paying tribute to an artist with long-standing links to the Bay Area.   Read more ….
MTT & San Francisco Symphony perform
Mahler's 'Das klagende Lied'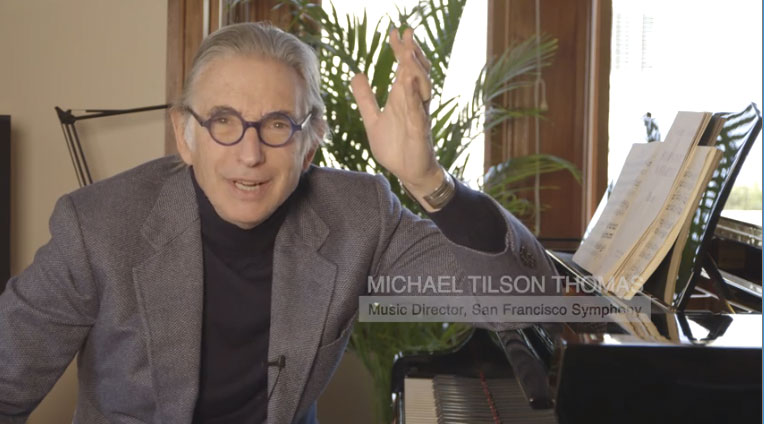 It's well known how dear to the heart of Michael Tilson Thomas is the work of Gustav Mahler, and this week MTT and the San Francisco Symphony delight in presenting to their audiences a program in which the main work is a semi-staged version of Mahler's Das klagende Lied.   Read more ….
SFJAZZ hosts Chris Botti residency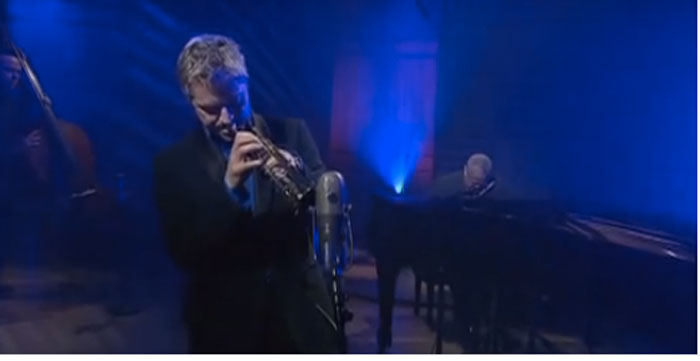 Chris Botti  © PBS
Direct from his regular holiday season residency at the Blue Note Jazz Club in New York, Chris Botti arrives in San Francisco this week to take over the Miner Auditorium at SFJAZZ, with a repertoire which is as likely to include romantic and classical music as jazz and pop.   Read more …
'On the Waterfront' with the San Francisco Symphony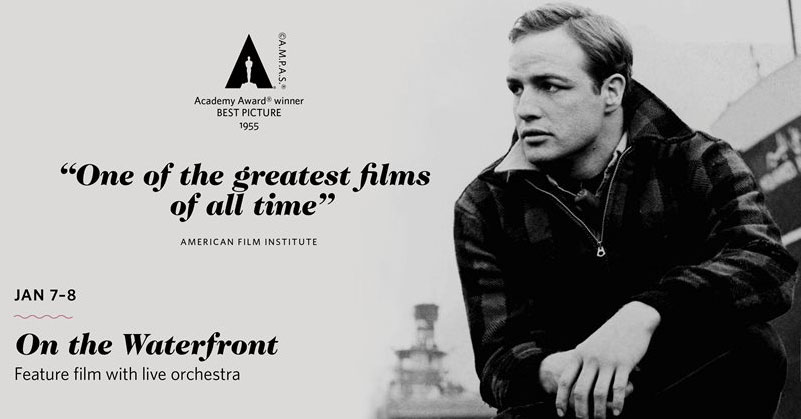 Photograph courtesy San Francisco Symphony
The San Francisco Symphony, under guest conductor David Newman, continues its 2016-17 Film Series this week with a production which the American Film Institute declared to be "one of the greatest films of all time" – Elia Kazan's On the Waterfront.   Read more ….
Nice Opera presents Puccini's 'Tosca'
Nice Opera heralds the new year with one of the world's best loved operatic works – Giacomo Puccini's tragic melodrama, Tosca.  A production by Marseille Opera, it stars Bulgarian soprano Svetla Vassileva in the role of Floria Tosca, Asturian tenor Alejandro Roy as her lover Mario Cavaradossi, and Mexican baritone Carlos Almaguer sings Barone Scarpia, the unscrupulous general of the secret police.   Read more …
I