San Francisco Opera streams Verdi's 'Attila'
In the second production of its Fall 'Opera is ON' season, San Francisco Opera streams a performance of Giuseppi Verdi's Attila, recorded during a live performance in 2012, marking only the second occasion on which this opera was staged at the War Memorial Opera House. Read more ….
Les Ballets de Monte-Carlo launches Winter Season
Breaking off from its highly successful, and ongoing tour, to Biarritz, the German city of Ludwigshafen and Paris, Les Ballets de Monte-Carlo presents the first programme of the Winter Season in Monaco, showcasing two works by Choreographer-Director Jean-Christophe Maillot. Read more ….
The Royal Ballet is back on stage
The Royal Ballet celebrates its return to the stage with a performance streamed live from the Royal Opera House in Covent Garden on 9th October. Read more ….
'Opera is ON' – San Francisco Opera streams Puccini's 'Tosca'
San Francisco Opera continues to keep opera alive for its many enthusiasts – and in presenting the fall season online, gives many opera lovers the world over an opportunity to enjoy productions by this top tier company as well. Read more ….
The Royal Ballet streams Jerome Robbins' 'Dances at a Gathering'
When Jerome Robbins created Dances at a Gathering for New York City Ballet in 1969, he was returning to ballet after 13 highly successful years as a Broadway choreographer. Read more ….
Stellar line-up for SFJAZZ 'Fridays at Five' October broadcasts
The SFJAZZ Fridays at Five online sessions are proving hugely popular for jazz enthusiasts to share their love of the music, virtually bringing them to San Francisco from around the world, to enjoy an hour of stellar performances each week, to 'meet' the musicians, and also to support musicians in need. Read more ….
Bychkov leads Trifonov and Ott in opening of Czech Philharmonic's new season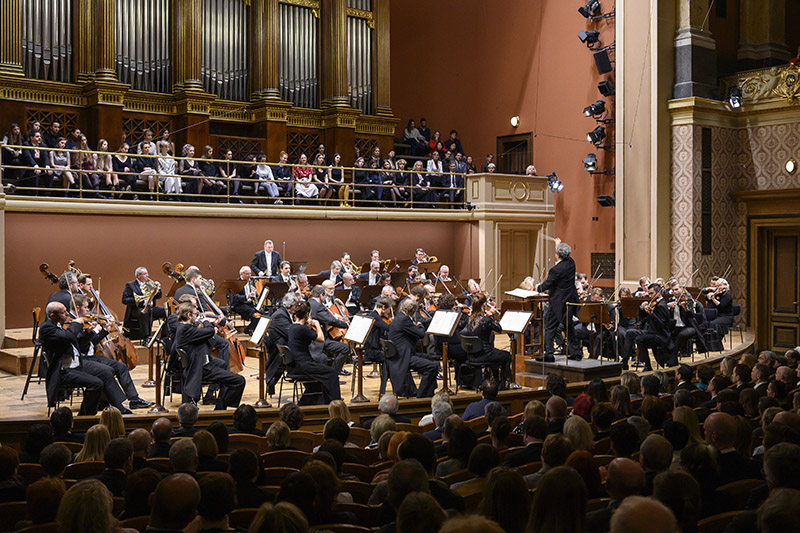 This week the Czech Philharmonic celebrates the opening performances of its 125th season. Led by Chief Conductor and Music Director, Semyon Bychkov, the concerts – dedicated to the memory of Czech conductor, violinist and violist Václav Neumann – feature guest artists Daniil Trifonov and trumpeter Selina Ott in the Shostakovich Concerto in C minor for Piano, Trumpet, and String Orchestra, and Dvořák's Symphony No 8. Read more ….
English National Opera presents drive-in performance of 'La bohème'
Full marks to English National Opera for ingenuity! The company is about to stage Drive & Live – a World Premiere performance of Giacomo Puccini's La bohème as an open-air drive-in experience at London's Alexandra Palace. Read more ….
San Francisco Symphony spotlights Bay Area cultures

In an innovative piece of programming, the San Francisco Symphony, under the direction of conductor Michael Morgan, presents CURRENTS – turning the spotlight on the music of four different cultures which contribute to the make-up of the multicultural Bay Area society – Chinese, jazz, hip hop and Mexican – and the relationship between these genres and classical music. Read more ….
Nézet-Séguin leads Met Opera's online performance of 'La Traviata'
In his first Live in HD transmission as Music Director of the Metropolitan Opera, Canadian conductor Yannick Nézet-Séguin led a new production of La Traviata on December 15, 2018, and it's this performance which the Met Opera is streaming online as part of its week-long celebration of the works of Giuseppe Verdi. Read more …..
Met Opera streams Verdi's 'Un Ballo in Maschera'
Verdi Week continues at the Metropolitan Opera on Thursday, August 27, with Giuseppe Verdi's Un Ballo in Maschera (A Masked Ball) – recorded for the Company's Live in HD series, and broadcast on December 8, 2012. Read more ….
Alondra de la Parra launches The Impossible Orchestra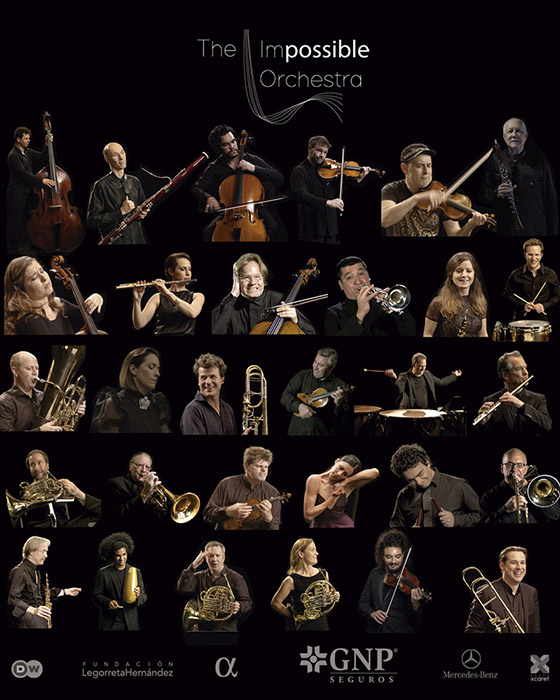 The current pandemic has without doubt stirred the creativity of many arts organisations and artists, and Mexican conductor Alondra de la Parra has provided yet another example of what can be achieved, seemingly against all odds. Read more ….
Yoncheva and Beczala star in Met Opera's online presentation of 'Luisa Miller'
In the third presentation of its Verdi Week, the Metropolitan Opera streams a performance of Luisa Miller, first broadcast on April 14, 2018, as part of the company's Live in HD series of cinema transmissions. Read more ….
Met Opera streams Verdi's 'Il Trovatore'
Verdi Week at the Metropolitan Opera continues on Tuesday, August 25, with the online transmission of Il Trovatore (The Troubador). This production, recorded on October 3, 2015 as part of the Met's Live in HD series, stars soprano Anna Netrebko as Leonora, tenor Yonghoon Lee is the troubadour Manrico, Count di Luna is sung by the late Russian baritone Dmitri Hvorostovsky, Dolora Zajick is the mysterious gypsy woman Azucena, and Štefan Kocań is Ferrando, captain of the troops. Read more ….
Met Opera pays homage to Giuseppe Verdi
This is Verdi week in the Metropolitan Opera's series of free online transmissions. Devoted to some of the greatest operatic works written by Italian composer Giuseppe Verdi, the program features complete performances of Rigoletto, Il Trovatore, Luisa Miller, Un Ballo in Maschera, La Traviata, Don Carlo and Falstaff – each recorded as part of the company's Live in HD series. Read more ….
SFJAZZ streams 2020 NEA Jazz Masters Tribute Concert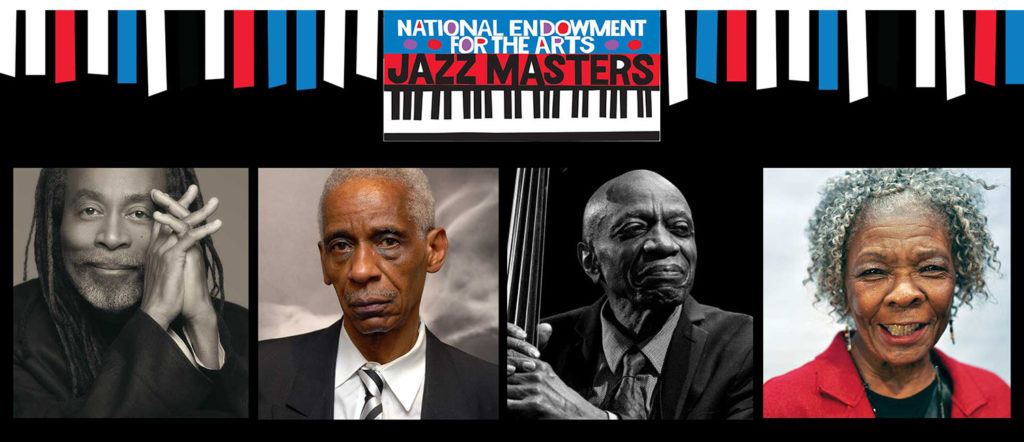 This week SFJAZZ, together with the National Endowment for the Arts, hosts a very special event – a tribute to the 2020 NEA Jazz Masters – Dorthaan Kirk, Bobby McFerrin, Roscoe Mitchell, and Reggie Workman – in a free broadcast. Read more ….
Metropolitan Opera streams Puccini's 'Turandot'
Giacomo Puccini's final opera Turandot is this evening's online transmission from the Metropolitan Opera. A sumptuous production by Franco Zeffirelli, the performance stars Swedish soprano Nina Stemme as the icy Princess Turandot, and Italian tenor Marco Berti as Calaf, the prince who would win her heart, with Romanian soprano Anita Hartig as the slave girl Liù, Read more ….
San Francisco Ballet streams new ballet directed by Benjamin Millepied
Benjamin Millepied has directed a new work for the dancers of San Francisco Ballet, embracing a range of emotions created by the current situation in which the world finds itself. Read more ….
Met Opera streams Richard Eyre's production of Carmen
Today's online broadcast from the Metropolitan Opera features Sir Richard Eyre's production of Georges Bizet's hugely popular opera Carmen. Read more ….
Met Opera opens this week's online presentations with Puccini's 'Manon Lescaut'
Every day whilst the Opera House is closed, the Metropolitan Opera streams a different presentation from the past 14 years of the company's Live in HD cinema transmissions. The first offering from the Metropolitan Opera archives this week is a performance of Puccini's Manon Lescaut, first broadcast on February 16, 2008. Read more ….
SFJAZZ streams All-Star Latin Jazz Concert with John Santos
This week's Fridays At Five session from SFJAZZ features John Santos, with his acclaimed sextet and a line-up of special star guests, in an exclusive one-time broadcast of Santos' 60th birthday celebration, recorded live at SFJAZZ on November 1, 2015. Read more ….
Sicily's Festival dei Teatri di Pietra opens with 'Cavalleria Rusticana'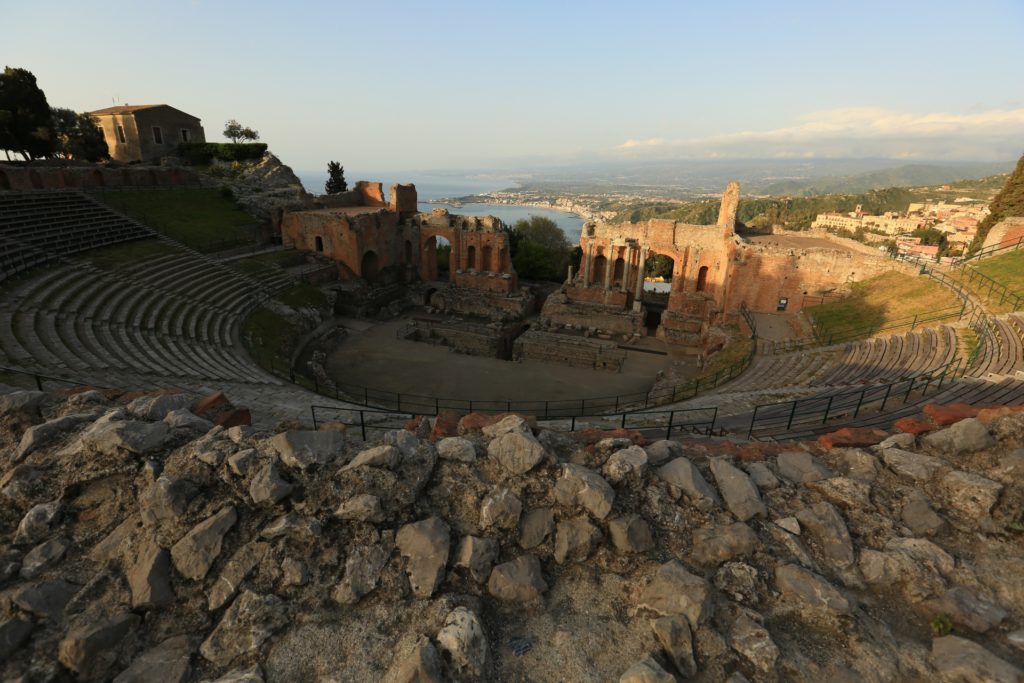 The 2020 summer programme of the Festival dei Teatri di Pietra (Opera Festival of Stone Theatres) opens in Sicily this week with a production of Mascagni's Cavalleria Rusticana at the Ancient Theatre of Taormina. Read more ….