Bolshoi Ballet screens 'Giselle' in cinemas worldwide
In the latest global screening of productions direct from the Bolshoi Theatre in Moscow, the Bolshoi Ballet presents a new staging of one of the best-loved works in the classical repertoire – Giselle. Read more ….
MTT leads San Francisco Symphony in World Premiere of his new work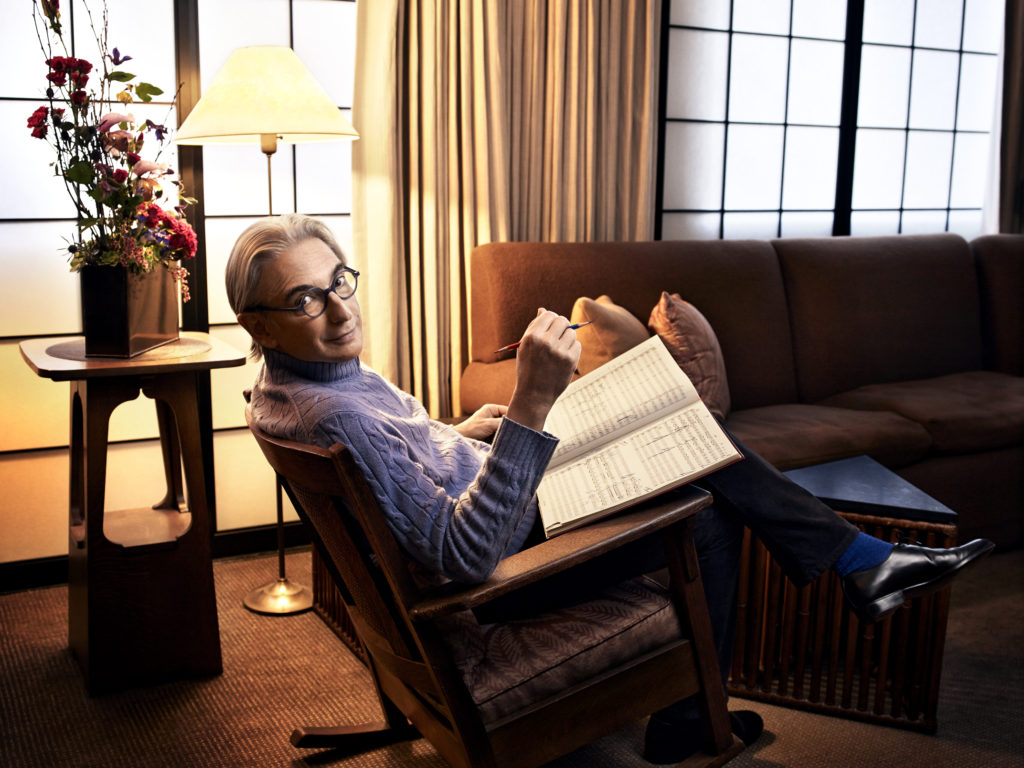 In his final season as Music Director, Michael Tilson Thomas leads the San Francisco Symphony in two programs this month – the first of which takes place this week, and features the World Premiere of MTT's own work, Meditations on Rilke. Read more …..
Handel's 'Messiah' with the San Francisco Symphony and Chorus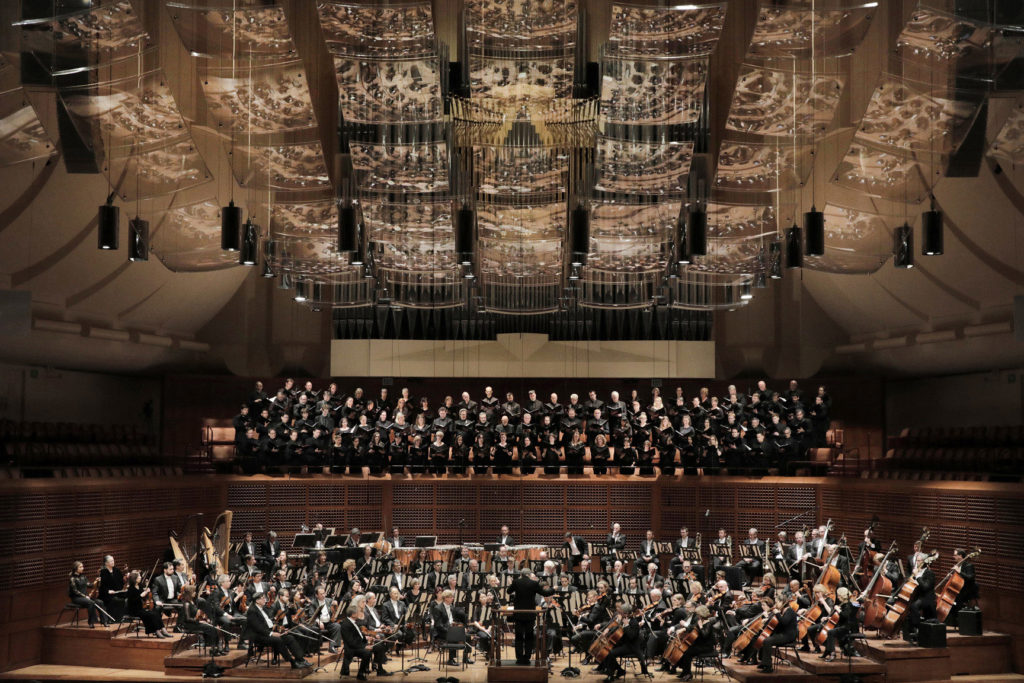 One of the joys of the Christmas season is Handel's Messiah – and the San Francisco Symphony and Chorus present this magnificent work at Davies Symphony Hall this weekend. Read more ….
Mariss Jansons – 1943-2019
With the passing of Latvian conductor, Mariss Jansons, the world of classical music has lost a towering figure. Read more ….
Paris Opera Ballet presents Nureyev's 'Raymonda'
Visually sumptuous, vibrant, and set to a gorgeous score, Raymonda is one of the delights of the classical repertoire. The Paris Opera Ballet production opens next week. Read more …..
New production of 'Hansel and Gretel' for San Francisco Opera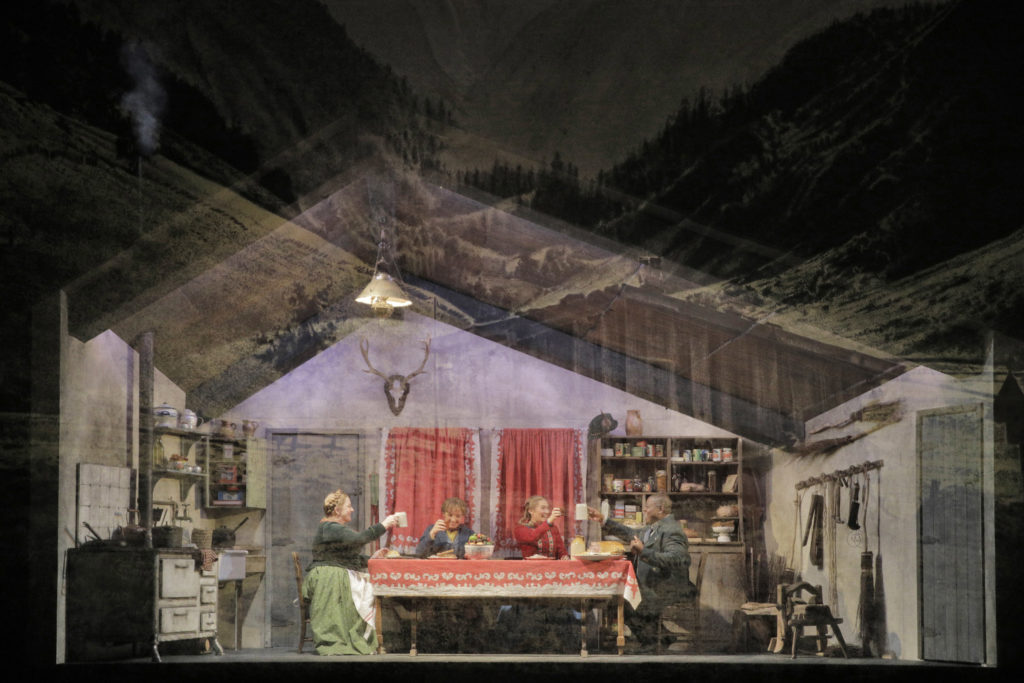 After a break of nearly 20 years, San Francisco Opera brings Engelbert Humperdinck's Hansel and Gretel back to the War Memorial House in the final work of this Fall season. Read more ….
SFJAZZ Collective salutes two influential albums
The SFJAZZ Collective is in residence at San Francisco'sJazz Center this week, during which they'll celebrate the 50th anniversary of two hugely significant albums recorded in 1969 – Stand! by Sly & the Family Stone, and Miles Davis'In A Silent Way. Read more …..
Metropolitan Opera presents Massenet's 'Manon' Live in HD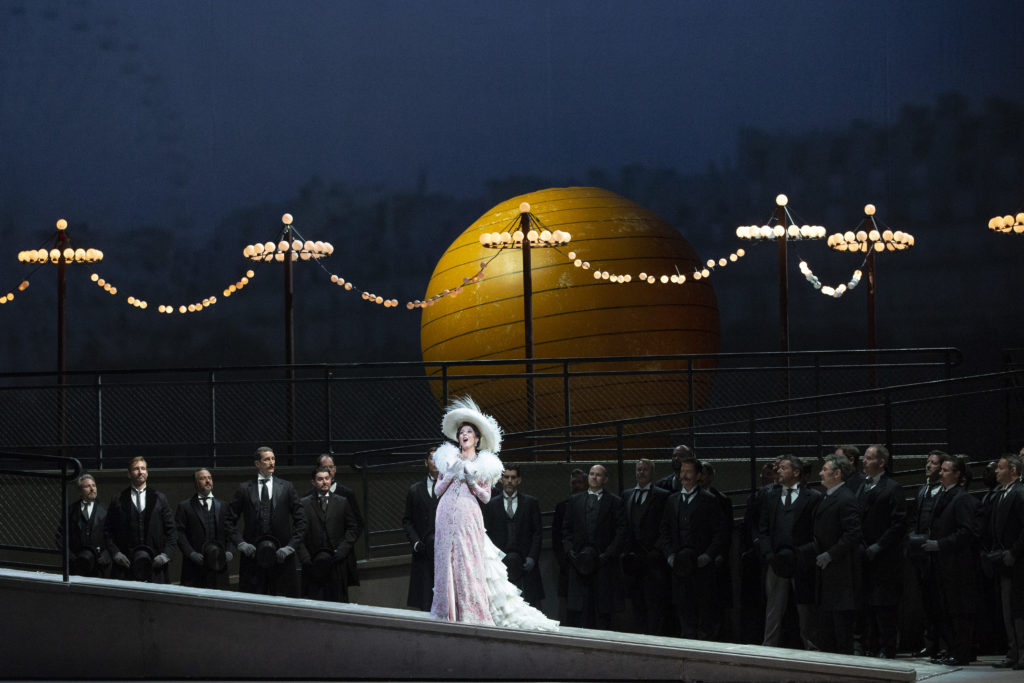 Jules Massenet's passionate and tragic opera, Manon, is the second of this season's Live in HD cinema broadcasts by Metropolitan Opera. Read more ….
ENO's unconventional take on Offenbach's 'Orpheus in the Underworld'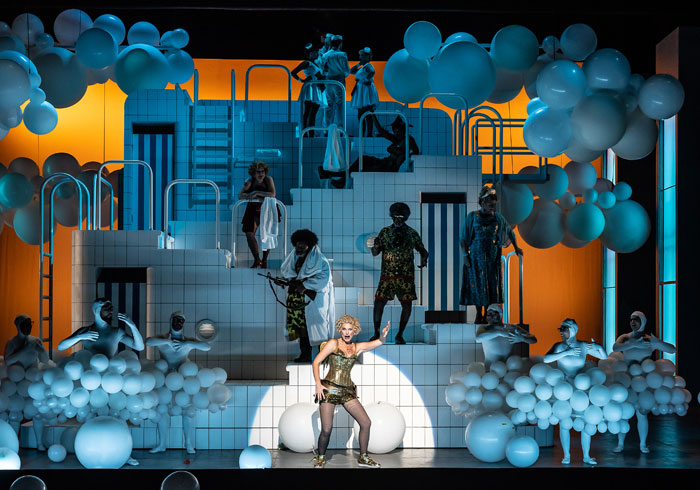 In complete contrast to Gluck's season opener, English National Opera's current production in the Orpheus quartet is Offenbach's satirical operetta, Orpheus in the Underworld, with tenor Ed Lyon and soprano Mary Bevan in the title roles, and Sir Willard White as Jupiter. Director Emma Rice makes her ENO debut, and the production is led by former ENO Music Director Sian Edwards. Read more …..
Young Spanish violinist debuts with San Francisco Symphony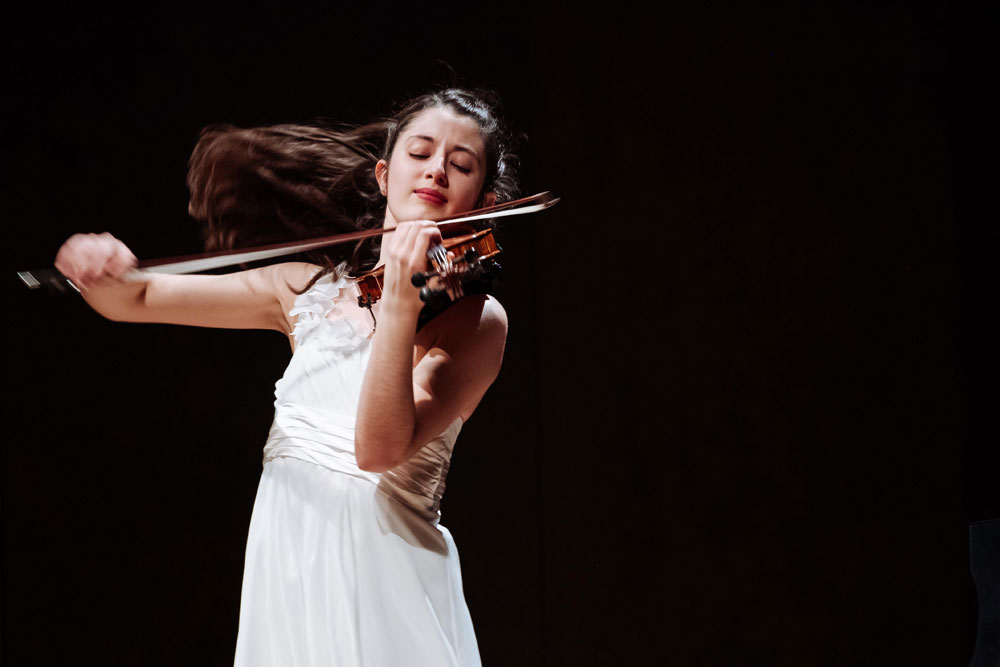 This week the San Francisco Symphony is delighted to welcome young Spanish violinist Maria Dueñas in her debut performance with the Symphony. Read more ….
English National Opera's new season opens with 'Orpheus and Eurydice'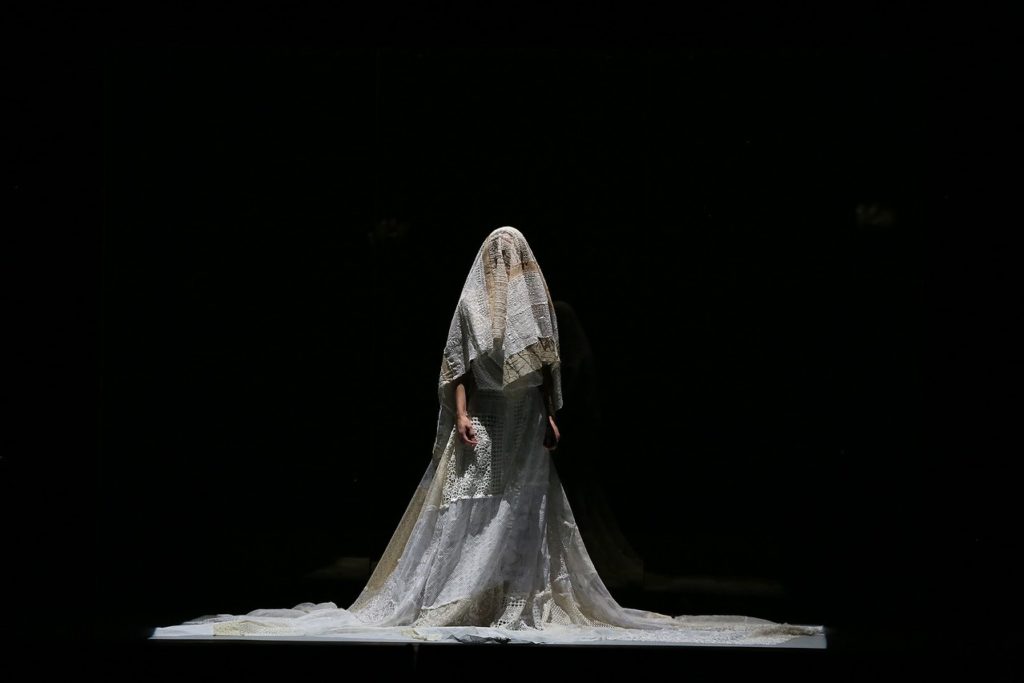 English National Opera opens the 2019-2020 season with an unusual and innovative programme, a quartet of works – each dedicated to a different interpretation of the Orpheus myth. Read more ….
The Royal Ballet opens new season with MacMillan's 'Manon'
The Royal Ballet opens its 2019-2020 season with one of the Company's showpiece works – Kenneth MacMillan's gorgeous ballet Manon – the passionate and ultimately tragic story of a young girl who was as much in love with romance as with the trappings of wealth. Read more ….
San Francisco Opera presents Britten's 'Billy Budd'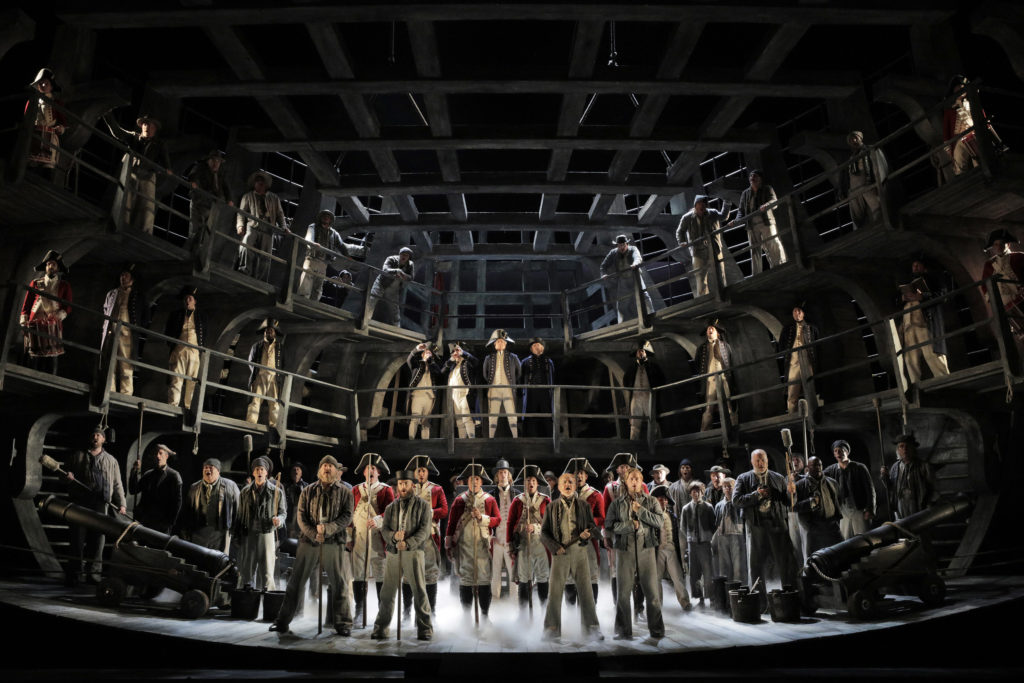 The new San Francisco Opera season continues this weekend with Benjamin Britten's powerful and turbulent work, Billy Budd. Written for an all-male cast of 75 artists, this production of Herman Melville's dramatic sea-faring tale features tenor William Burden, baritone John Chest and bass-baritone Christian Van Horn. Read more ….
San Francisco Opera opens new season with Gounod's 'Romeo and Juliet'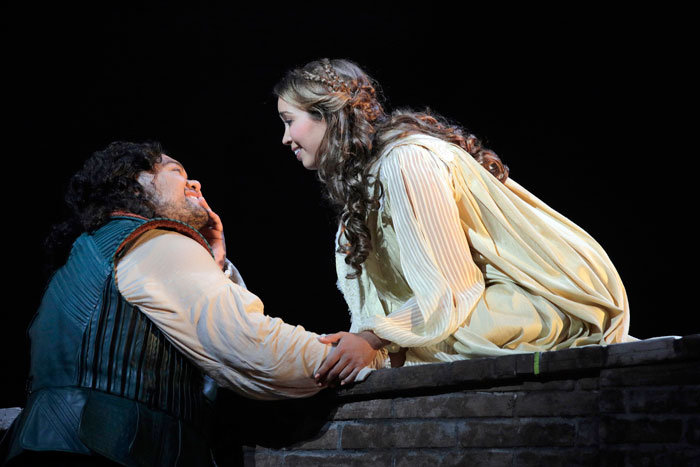 It's a busy week in San Francisco. With the opening of the new season there's a lot going on, and San Francisco Opera is there in the midst of it all, with a wonderful weekend of performances ahead. Read more ….
Glittering celebration opens San Francisco Symphony's new season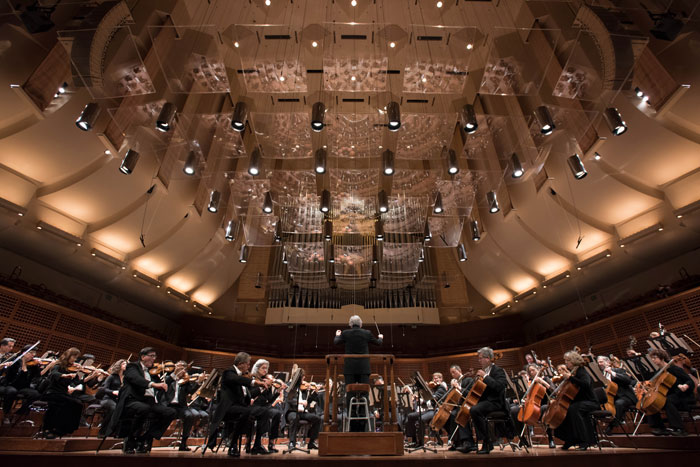 A glittering celebration opens the San Francisco Symphony's 2019-20 season – Michael Tilson Thomas' last as Music Director – at Davies Symphony Hall on September 4th. Read more ….
World Premiere of André Previn's last work
With the passing of André Previn in February this year, the world lost an illustrious and wonderfully versatile conductor, composer, arranger, orchestrator and virtuoso pianist. Read more …..
Chorégies d'Orange celebrates 150th year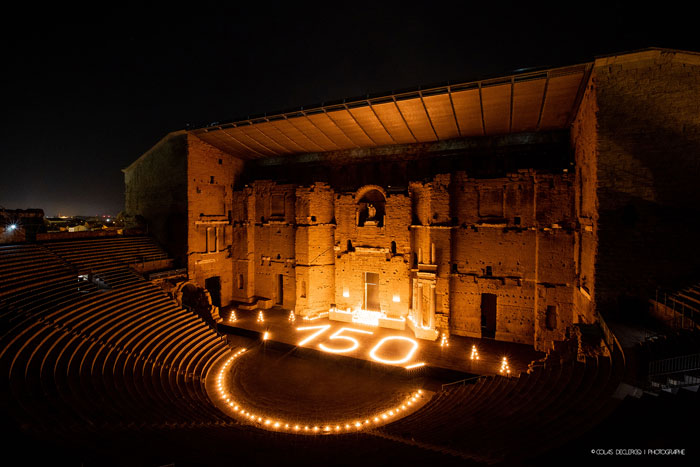 In the heart of France's Rhône Valley, just north of the Provençal city of Avignon, is an open-air theatre which is regarded as one of the finest remnants of the Roman Empire. Included in the UNESCO World Heritage List, the Théâtre Antique is the best preserved theatre in Europe, and it's here, every year, that the internationally renowned summer festival of the arts, Chorégies d'Orange, is held. Read more …..
San Francisco Symphony presents Ravel's 'L'enfant et les sortilèges'
In the final performance of the 2018-19 Season, the San Francisco Symphony presents a program of music by French composers – Debussy, Fauré and Ravel – the highlight of the concert being a semi-staged production of Ravel's enchanting lyric fantasy, L'enfant et les Sortilèges (The Child and the Magic Spells). Read more ….
San Francisco Opera's Summer Season ends with Dvořák's 'Rusalka'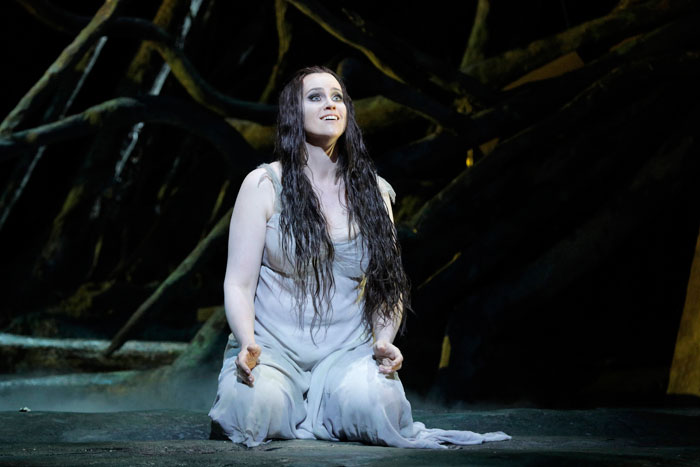 San Francisco Opera wraps up its Summer Season with a work which is recognized as Antonin Dvořák's most successful creation for stage – Rusalka. Read more ….
A cavalcade of stars at the SFJAZZ Festival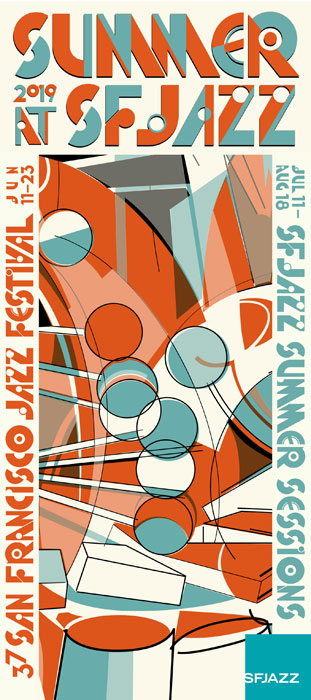 The SFJAZZ Festival opens tomorrow! A highlight of the San Francisco entertainment calendar, the Festival showcases 41 performances, over 13 days, in the city's Hayes Valley district. Read more ….
Monaco hosts International Television Festival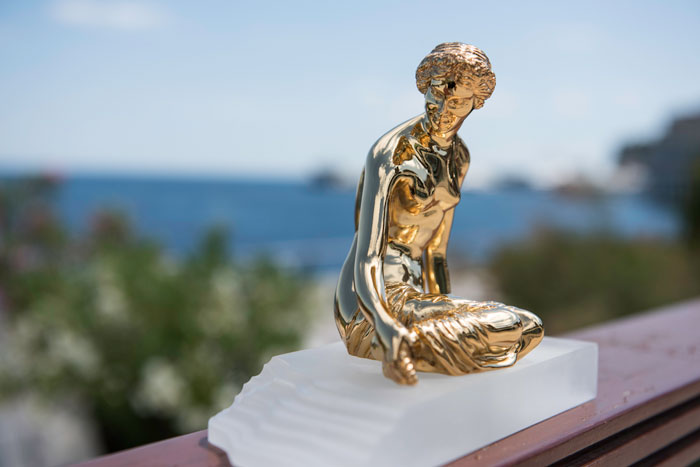 Glamorous and stylish, the Principality of Monaco is the focus of the international television industry this month, as it hosts the 59th Monte-Carlo Television Festival. Read more ….
San Francisco Opera's Summer Season opens with Bizet's 'Carmen'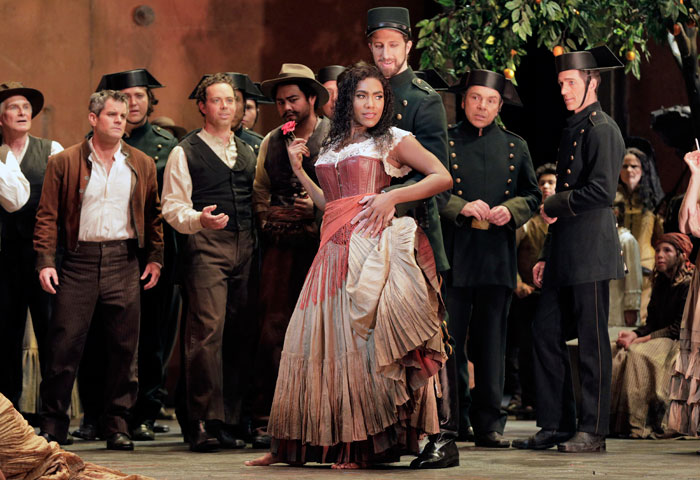 San Francisco Opera opens its 2019 Summer Season at the War Memorial Opera House this evening with the work regarded as the most popular opera in the repertoire – Georges Bizet's Carmen. Read more ….
English National Ballet's 'Cinderella' at the Royal Albert Hall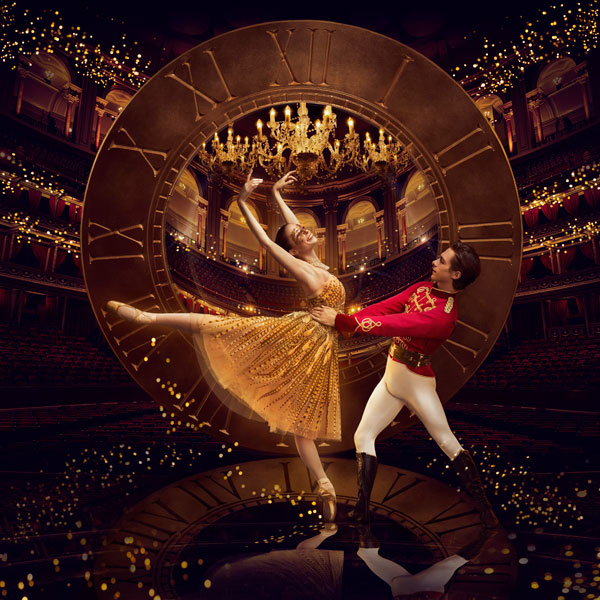 Famed for its magnificent in-the-round productions at the Royal Albert Hall, English National Ballet is about to dazzle British audiences once again, with Christopher Wheeldon's spectacular production of Cinderella, set to Sergei Prokofiev's glorious score. Read more …..
Valčuha leads Barantschik & San Francisco Symphony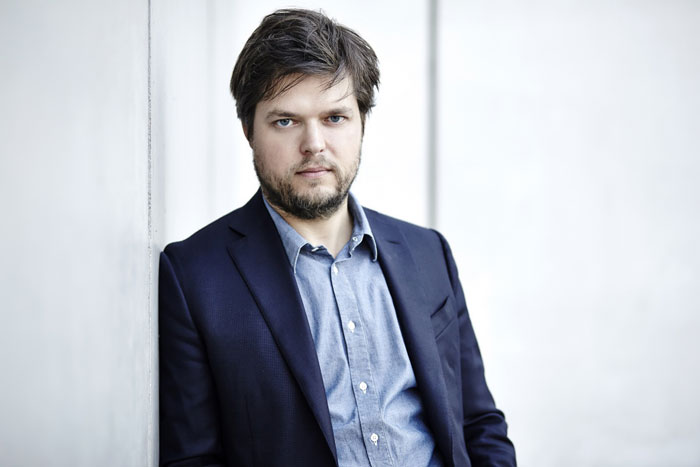 Popular Slovak conductor Juraj Valčuha returns to Davies Symphony Hall this week, leading the San Francisco Symphony and Alexander Barantschik in a program which features the work of two very different composers. Read more ….
I