Glittering celebration opens San Francisco Symphony's new season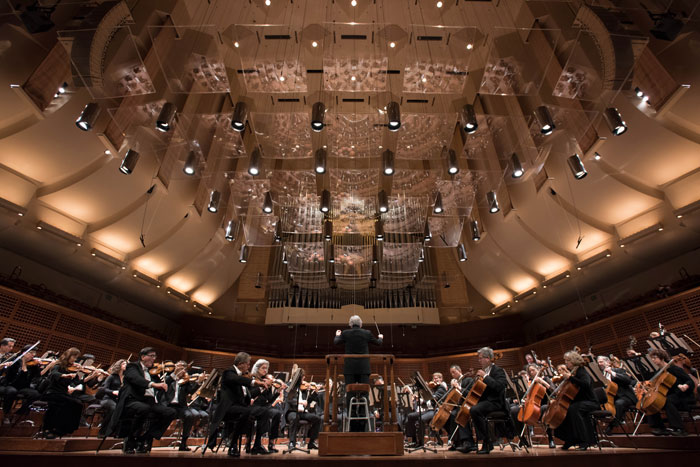 A glittering celebration opens the San Francisco Symphony's 2019-20 season – Michael Tilson Thomas' last as Music Director – at Davies Symphony Hall on September 4th. Read more ….
World Premiere of André Previn's last work
With the passing of André Previn in February this year, the world lost an illustrious and wonderfully versatile conductor, composer, arranger, orchestrator and virtuoso pianist. Read more …..
Chorégies d'Orange celebrates 150th year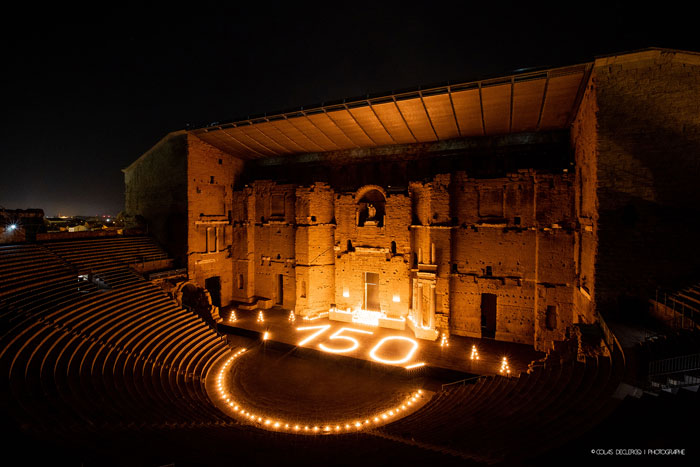 In the heart of France's Rhône Valley, just north of the Provençal city of Avignon, is an open-air theatre which is regarded as one of the finest remnants of the Roman Empire. Included in the UNESCO World Heritage List, the Théâtre Antique is the best preserved theatre in Europe, and it's here, every year, that the internationally renowned summer festival of the arts, Chorégies d'Orange, is held. Read more …..
San Francisco Symphony presents Ravel's 'L'enfant et les sortilèges'
In the final performance of the 2018-19 Season, the San Francisco Symphony presents a program of music by French composers – Debussy, Fauré and Ravel – the highlight of the concert being a semi-staged production of Ravel's enchanting lyric fantasy, L'enfant et les Sortilèges (The Child and the Magic Spells). Read more ….
San Francisco Opera's Summer Season ends with Dvořák's 'Rusalka'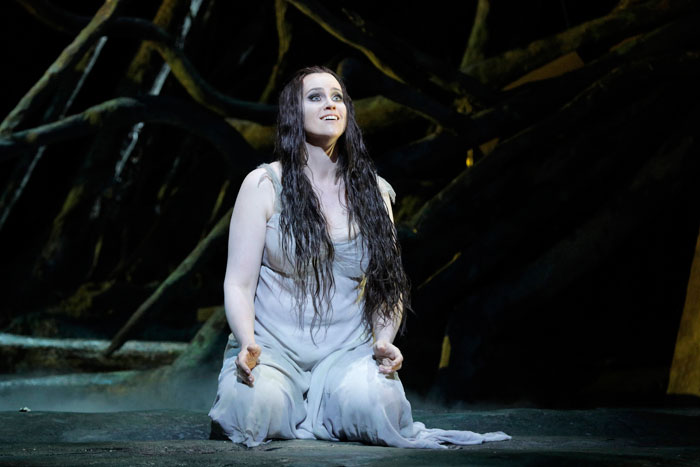 San Francisco Opera wraps up its Summer Season with a work which is recognized as Antonin Dvořák's most successful creation for stage – Rusalka. Read more ….
A cavalcade of stars at the SFJAZZ Festival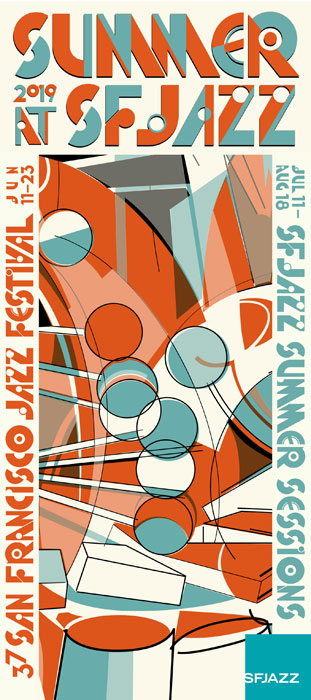 The SFJAZZ Festival opens tomorrow! A highlight of the San Francisco entertainment calendar, the Festival showcases 41 performances, over 13 days, in the city's Hayes Valley district. Read more ….
Monaco hosts International Television Festival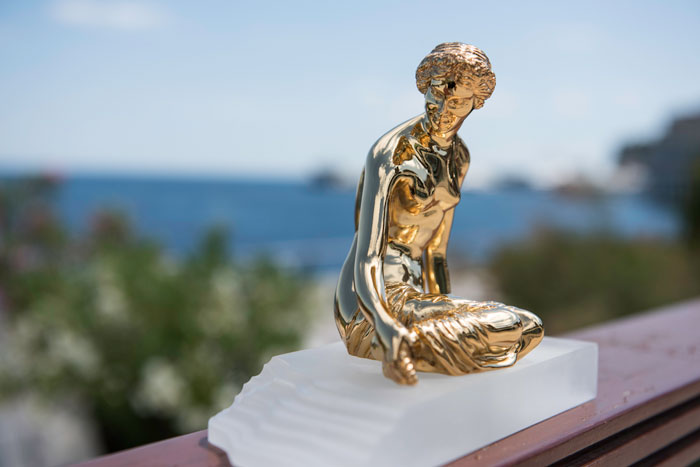 Glamorous and stylish, the Principality of Monaco is the focus of the international television industry this month, as it hosts the 59th Monte-Carlo Television Festival. Read more ….
San Francisco Opera's Summer Season opens with Bizet's 'Carmen'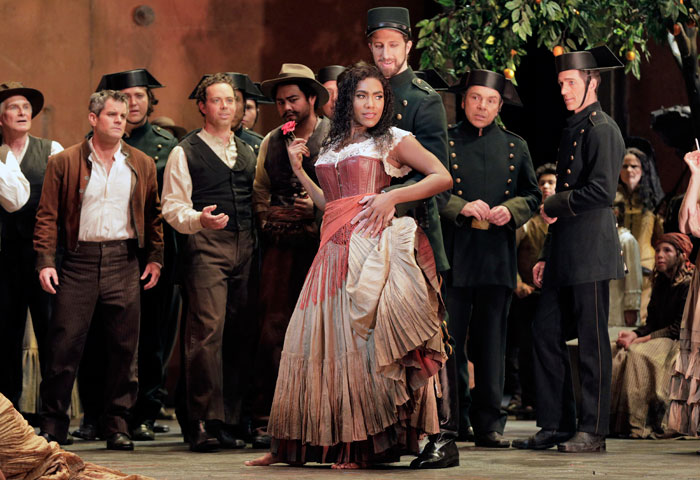 San Francisco Opera opens its 2019 Summer Season at the War Memorial Opera House this evening with the work regarded as the most popular opera in the repertoire – Georges Bizet's Carmen. Read more ….
English National Ballet's 'Cinderella' at the Royal Albert Hall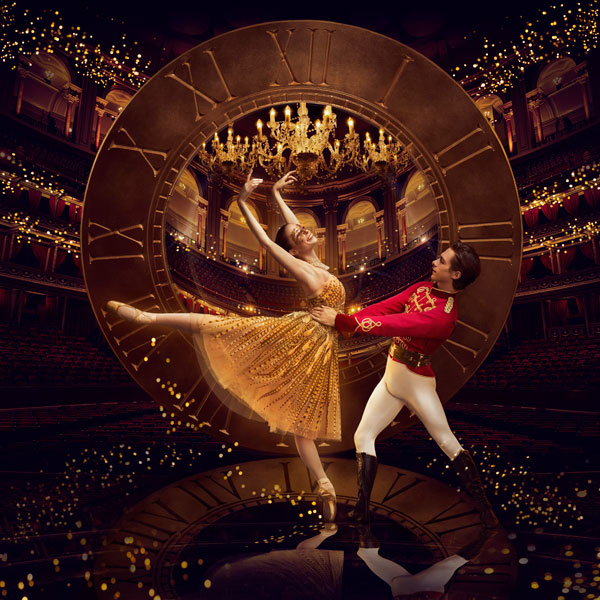 Famed for its magnificent in-the-round productions at the Royal Albert Hall, English National Ballet is about to dazzle British audiences once again, with Christopher Wheeldon's spectacular production of Cinderella, set to Sergei Prokofiev's glorious score. Read more …..
Valčuha leads Barantschik & San Francisco Symphony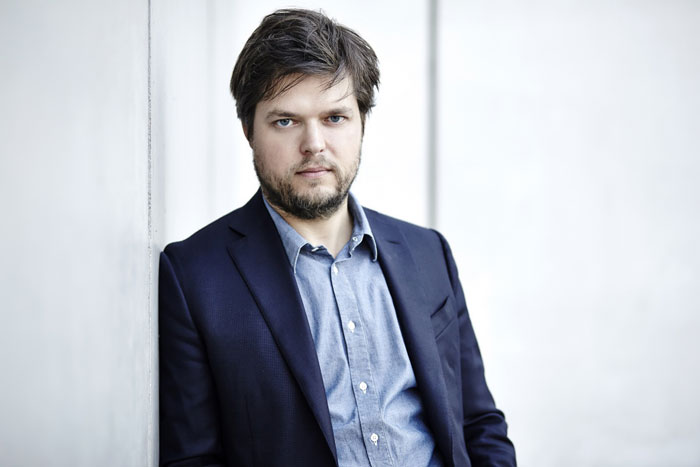 Popular Slovak conductor Juraj Valčuha returns to Davies Symphony Hall this week, leading the San Francisco Symphony and Alexander Barantschik in a program which features the work of two very different composers. Read more ….
'Shostakovich Trilogy' – a welcome return to San Francisco Ballet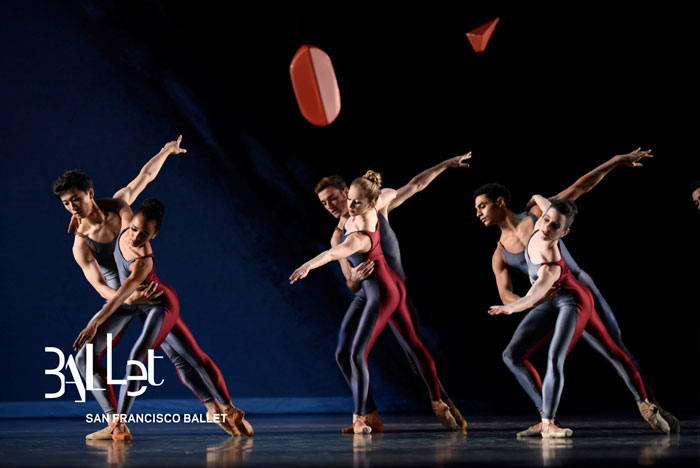 The San Francisco Ballet 2019 Season draws to a dramatic close this month with Alexei Ratmansky's fabulous and highly successful Shostakovich Trilogy – a work which earned the choreographer his second Prix Benois de la Danse in 2014, and the work which will open San Francisco Ballet's London season at Sadler's Wells at the end of May. Read more ….
James Ehnes plays Bruch with Marek Janowski & the San Francisco Symphony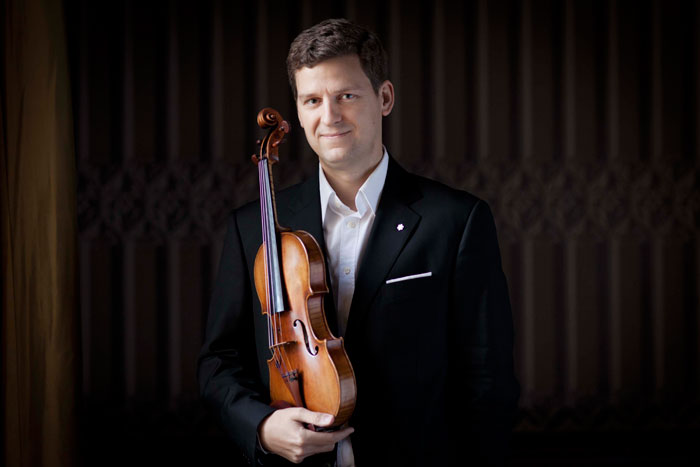 Violinist James Ehnes is the guest artist in this week's San Francisco Symphony performances, led by Marek Janowski. Read more ….
San Francisco stages A Performance for Paris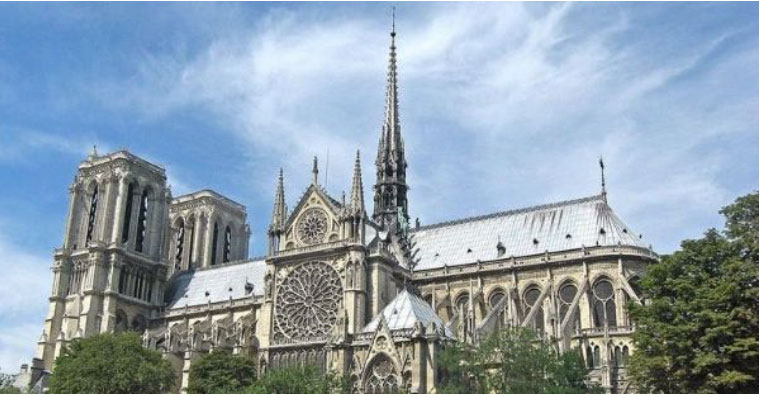 The city of San Francisco will stand in solidarity with Paris in a special concert to be held at Grace Cathedral on Monday, April 29th. Read more ….
Grimaud plays Beethoven with SF Symphony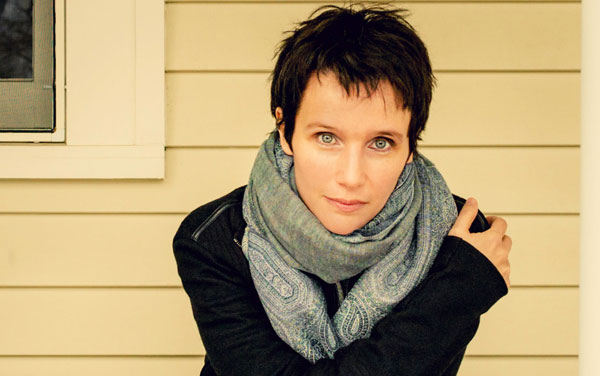 The San Francisco Symphony plays host to two exciting guests artists this week – American conductor James Gaffigan, and French pianist Hélène Grimaud. Read more ….
San Francisco Ballet shows its versatility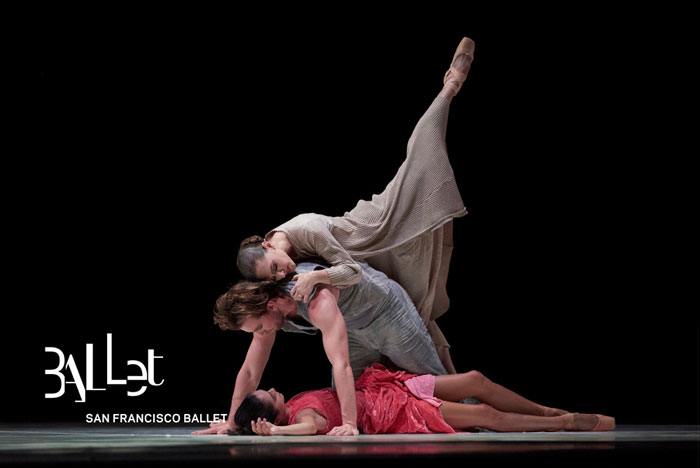 San Francisco Ballet produces a fascinating display of dance this week, as it opens the second and third programs of its 2019 season – presenting six ballets which highlight the versatility of the Company's dancers, and illustrate the wealth of diversity in its repertoire. Read more ….
MTT leads SF Symphony with Shaham, Mackey World Premiere & Tchaikovsky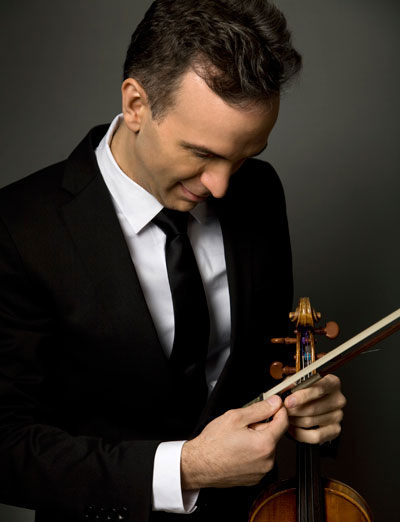 Michael Tilson Thomas leads the San Francisco Symphony this week in a program which includes a performance by Gil Shaham of the Prokofiev Violin Concerto No 1, the World Premiere of a new work by Steve Mackey, , and Tchaikovsky's magnificent Symphony No 4. Read more …
SFJAZZ honors Chucho Valdés at Gala Concert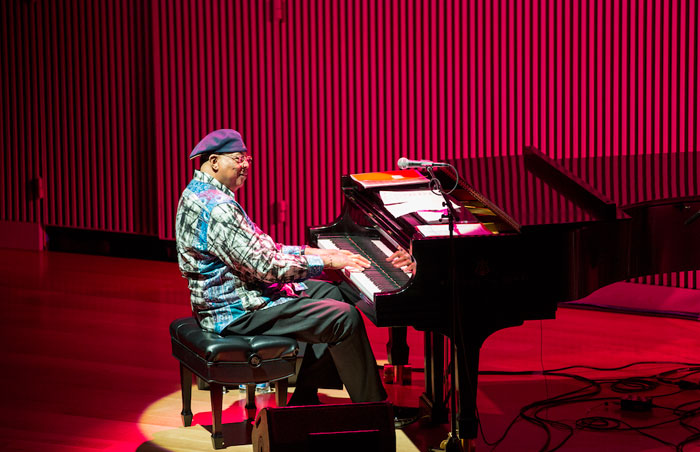 SFJAZZ is in celebratory mood this week – and that means a barnstorming party is on the way – because on January 31st, the Jazz Center throws open its doors for its annual Gala Concert! Read more ….
San Francisco Ballet celebrates 150 years of 'Don Quixote'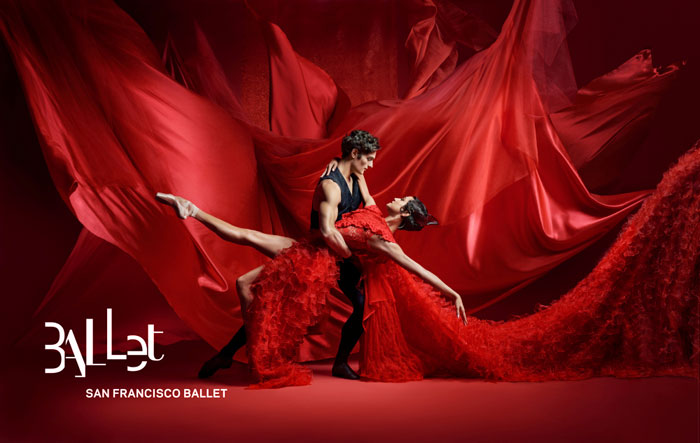 Joyful, lively and colorful, with dazzling choreography and a wonderfully melodic score by Ludwig Minkus, Don Quixote deservedly holds a place as one of San Francisco Ballet's most popular productions – and this year the ballet celebrates its 150th anniversary. Read more ….
Salonen leads first concert as San Francisco Symphony's Music Director Designate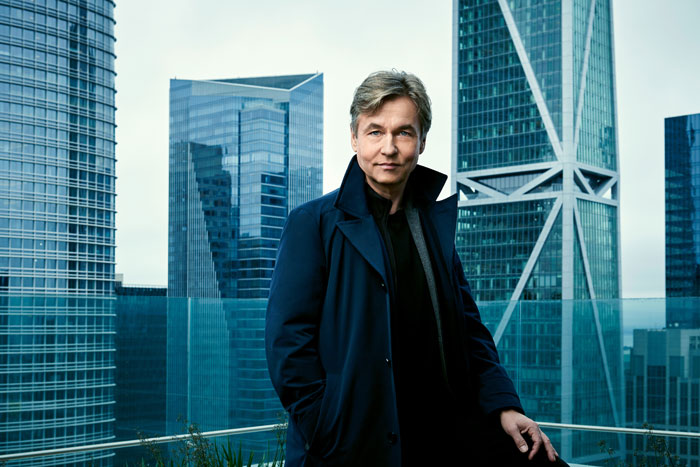 Met Opera's new production of 'La Traviata' on cinema screens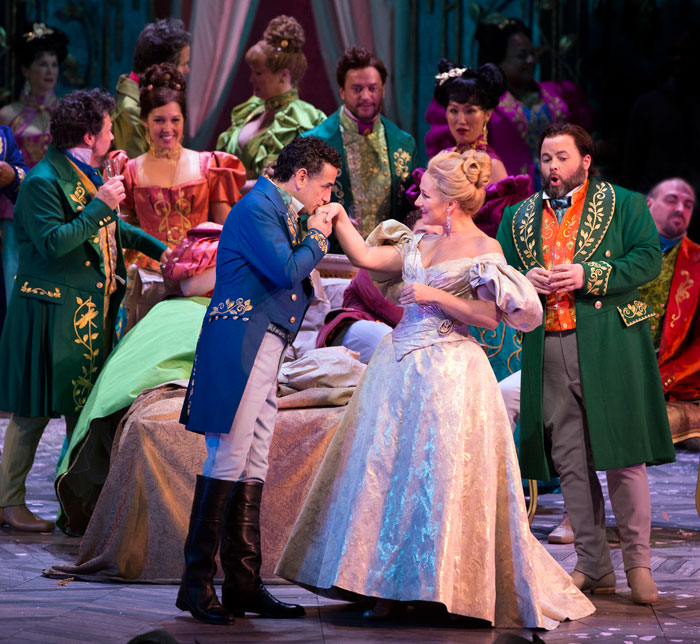 In his first Live in HD transmission as the Metropolitan Opera's Music Director, Canadian conductor Yannick Nézet-Séguin leads a new production of Verdi's La Traviata for the Met, to be screened live in cinemas and performing arts centers worldwid. Read more ….
Capuçon and Thibaudet in recital for San Francisco Symphony
Two fabulous French artists descend on Davies Symphony Hall on Sunday. Gautier Capuçon and Jean-Yves Thibaudet are in recital – as guests of the San Francisco Symphony – for one performance only. Read more ….'Mary Poppins' – family fun for the festive season at San Francisco Playhouse
I